Paintballing in Derbyshire
Paintballing Derbyshire  – lock 'n load with Delta Force Paintball
If you're looking for Derbyshire paintballing, we recommend the following locations:
Delta Force Nottingham paintball  – get set to experience the ultimate rush at the Kegworth Paintball Centre, located off Junction 24 of the M1. Stalk the enemy through dense woodland in your hunt for the ancient artefact hidden in the centre of the Egyptian pyramid. This premium paintball centre in the Midlands features a total of six exciting game zones, so book your paintball experience today!
Delta Force Sheffield paintball – situated to the east of the Peak District National Park, the Sheffield Paintball Centre features a range of themed paintball game zones in a dense woodland setting. Players aged 10+ years are equipped with the latest paintball equipment to ensure you have an unforgettable paintball experience!
Delta Force Staffordshire paintball – situated to the north of Birmingham, the Lichfield Paintball Centre features sprawling game zones packed full of movie-set themed props. Friendly marshalling staff are on stand-by to help guide you through your day to make it an event to remember!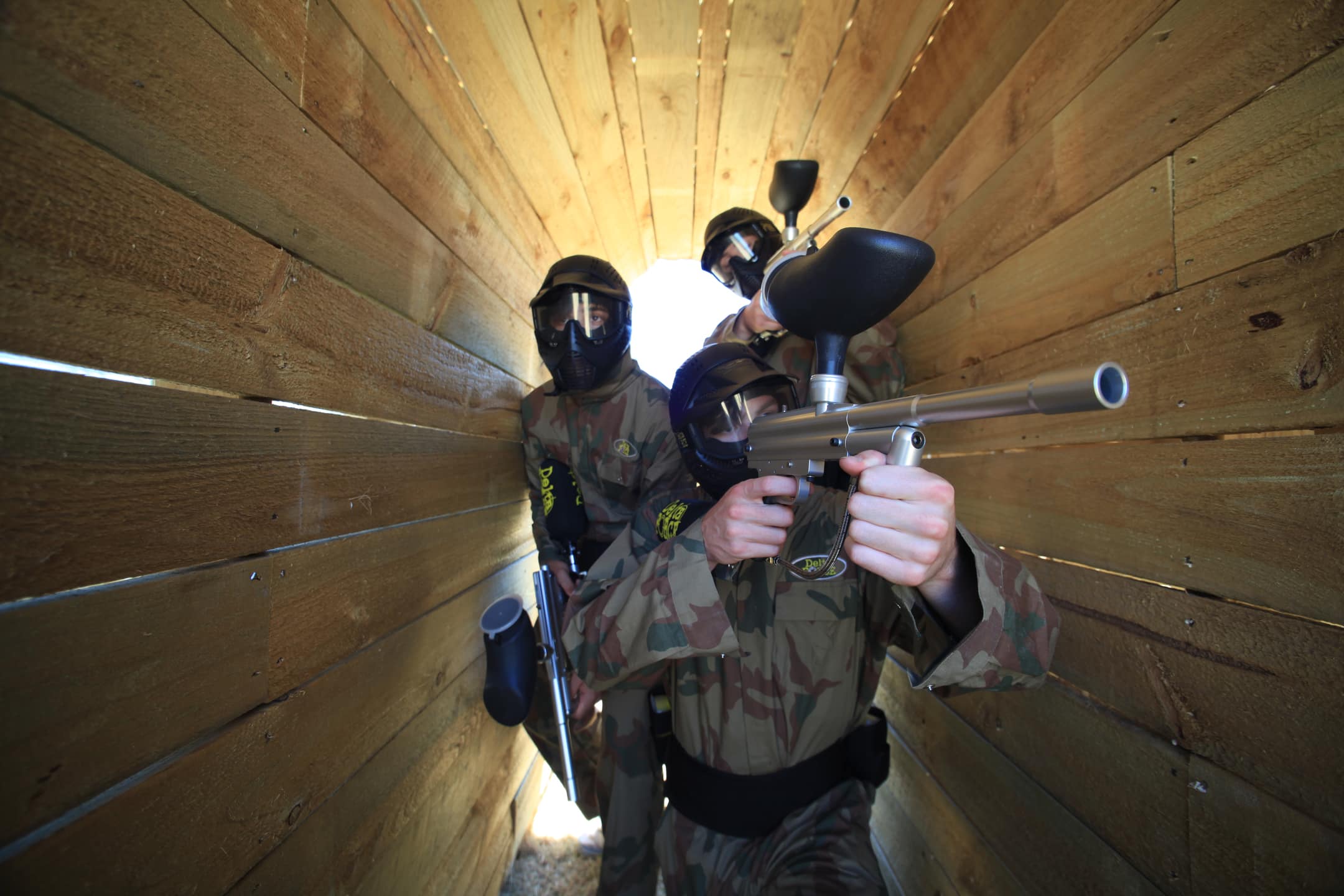 With two of our awesome paintballing centres close by in neighbouring counties, finding your nearest Delta Force Paintball centre couldn't be easier; a short drive to either Lichfield, our Staffordshire paintball centre or Kegworth, our Nottinghamshire paintball centre is all it takes! There you will find the best paintballing equipment, engrossing game zones and mission objectives, not to mention fantastic facilities that put other Derbyshire paintbaling providers to shame.
Delta Force Staffordshire paintball is the smaller of the two centres and takes pride in providing a more personal touch to their game zones; smaller battlefields equals more extreme action! Visitors to Delta Force Nottingham paintball, on the other hand, can enjoy sprawling woodland to get lost in – just don't leave all the fighting to your teammates…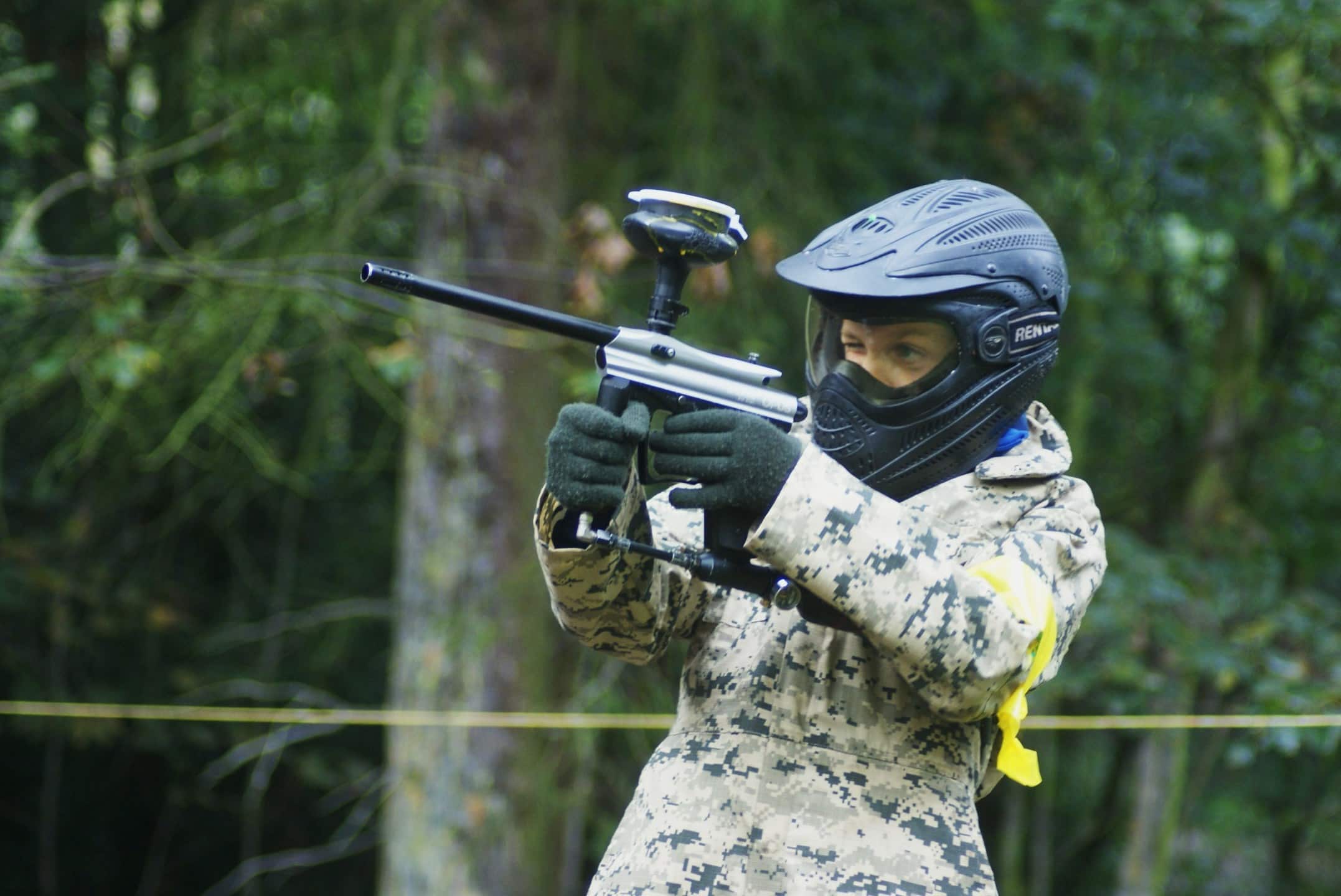 Game zones at Staffordshire paintball and Nottingham paintball
As our carefully themed paintball game zones are so popular, we often aim to install as many of them across our UK paintball centres as possible. Mad Murphy's Jungle Attack is of one of these awesome 'maps' and really is like something out of Call of Duty or Battlefield. Although one team are the Allies and the other Axis, the mission objective remains the same for both; get to the fallen allied airman before the enemy does! Set in tense, atmospheric jungle-like conditions, players will have to get their tactics spot on in order to not get caught out in the open.
Afghan Fort – soon to be known universally as Command Post – is another game zone which features at both the Staffordshire and Nottingham paintball centres. Here, an elite team of Navy Seals may infiltrate the Insurgents base, retrieve the bomb and make it back to their camp within the 15 minute time limit. This one is all about striking fast and covering fire; the more dominant team in the key areas usually emerge as victors.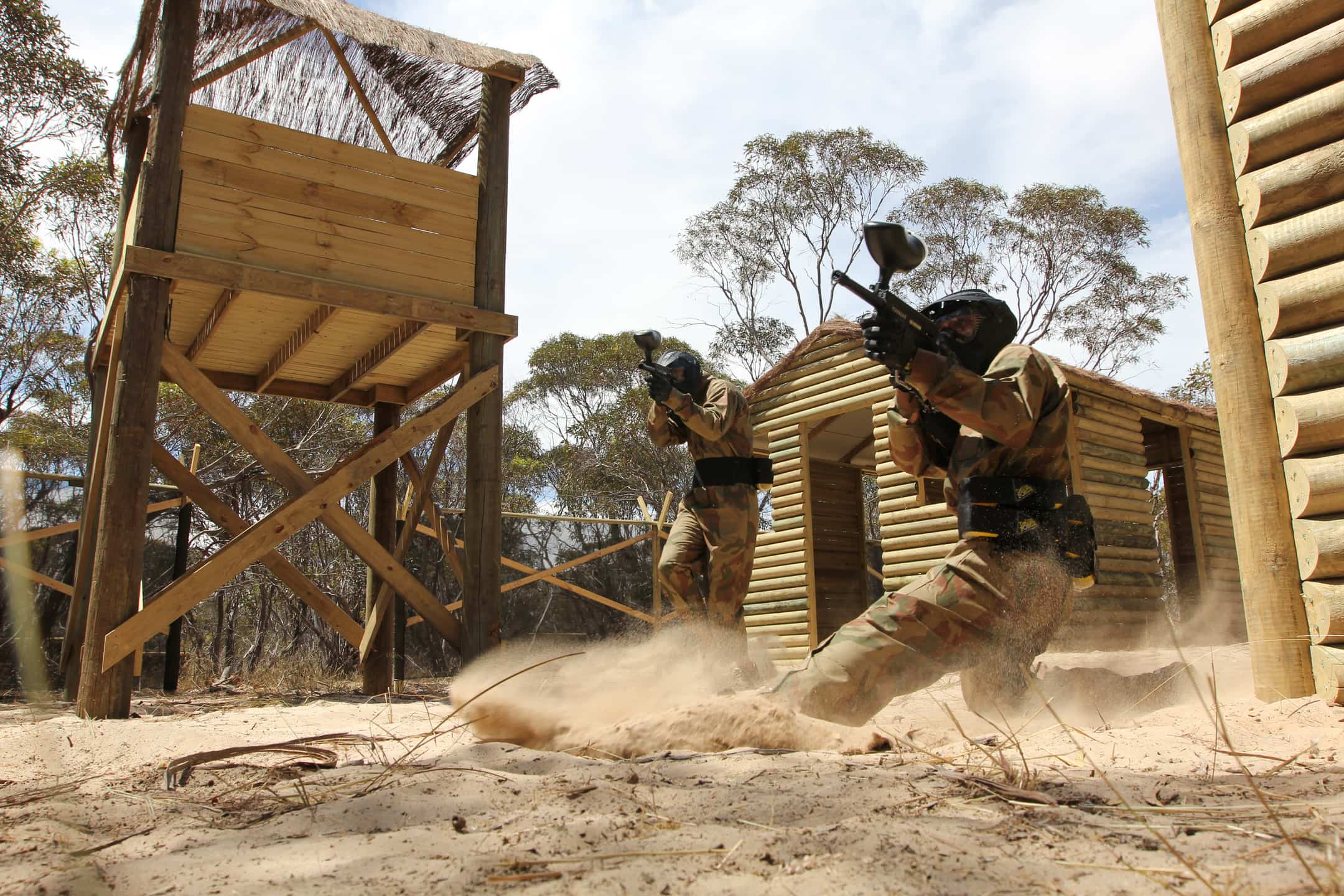 Enjoy top of the range equipment paintballing in Derbyshire
Similarly to any other physical sport or activity, safety can be the primary concern for many. However, think of another outdoor sport and chances are paintballing is safer. As paintball has developed, so has the quality and efficiency of the safety equipment . Upon visiting one of our Derbyshire paintball centres, players will be fully protected from head to toe as they gear up in thick coveralls with padded collars and state-of-the-art helmets and goggles. Our standard-issue marker is the Inferno MKII paintball gun, an accurate and reliable semi-automatic that is probably your best form of defence; get your enemy before he or she gets you! Alternatively, hire one of our immense replica M16 upgrade guns to really get the upper hand…
What's more, the Derbyshire paintball staff and their experience is an important factor when it comes to paintball safety precautions. They will make sure to communicate all the essential safety instructions and equipment awareness in a fun and engaging way, from the opening safety briefing to on field advice and instructions, so be sure to listen up for any advantages to winning the match.
To book your ultimate day of paintballing in Derbyshire, contact us on 0203 869 9301.