Scouts
The National Scout Association paintballing ban has been lifted!
On January 1st 2014 the National Scout Association lifted a 16 year ban that had prevented Scout Groups from playing paintball as an official scouting activity. This ban was welcomed by a great many people and since being lifted Delta Force has had the pleasure of entertaining hundreds of scout groups at our UK paintball centres.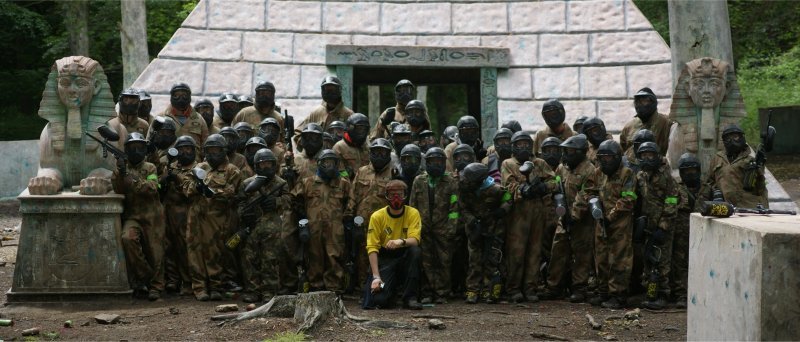 The Leicestershire 300 Scouts and Explorers!
One such occasion involved a group of 300 Scouts and Explorers, eager to try out paintballing for the first time. Here is what Johnny Kitching – Assistant County Commissioner of Leicestershire Scouts – had to say about the event:
"For a full day event we took just under 300 Scouts and Explorers on what turned out to be a fantastic day. Prior to the day and having never been involved with paintballing lots of questions were put to Delta Force, everyone answered in a professional and friendly manner, it was clear from the offset that they as a company would go to any lengths to accommodate us and make sure that the day would run as smoothly as possible. On the day itself we could not have asked for more. The staff were a real credit to the company – friendly, helpful and accommodating in every way. The organisation throughout the whole day was impeccable and everything flowed really smoothly from start to finish. I would whole heartedly recommend Delta Force Paintball to any Scout Group, District or County looking to take part in a paintballing event"
Why paintballing is perfect for Scout activities
As well as being great outdoor exercise, Paintball also promotes many of the positive attributes common to most competitive sports and workplace environments, such as:
Leadership development
Communication
Team bonding
Strategy and tactics
Winning
Above all else FUN!
Paintball is also safer now than it ever has been
Many Delta Force paintballing centres are entertaining guests as young as 8 years old thanks to the specialist equipment available in Mini Paintballing. All guests at Delta Force Paintball benefit from the following safety measures:
Padded combat suits with high collar neck protection
Full head coverage paintball goggles
Body armour
Armoured gloves (for a fee)
Constant supervision from trained marshals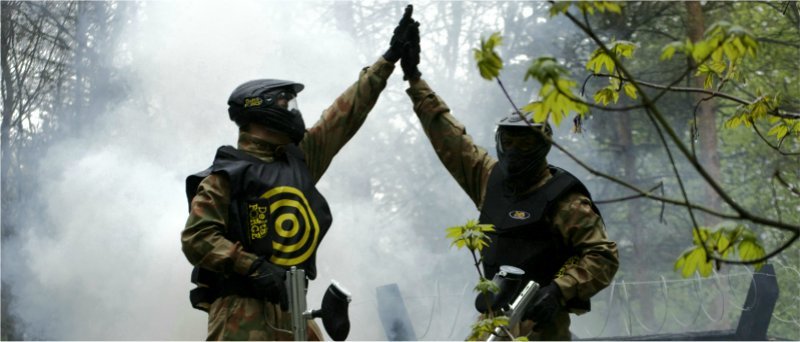 Cub Scouts get to play Mini Paintball
No need for Cub Scouts to miss out as we offer Mini Paintball for 8-10 years olds. This game combines smaller paintballs with less powerful paintball guns, making the game more accessible for younger players. Mini Paintballing games also take place over a shorter time period – approximately four hours – meaning the game is less intense for little legs. Apart from that, Mini Paintball is just like normal paintball, so come on down and give it a try.
Delta Force is trusted by parents
Each year we welcome over 600,000 guests through our doors with 320,000 of them aged between 8-16 years, meaning our primary audience is children. We also require all guests aged 16 or under to arrive with a consent form signed by their parent before being allowed to play. Parents often tell us that they wouldn't want their kids playing paintball with anyone else.
We are recommended by the UKPBA
The UKPBA is the biggest paintball governing body in the UK with over half a million members. They recently awarded Delta Force with a 5-star certification of excellence for our efforts to modernise the paintballing industry and keep our guests safe and well for more than 20 years.
Book today to secure your ideal date
Our centres often get booked up quickly so please get in touch to discuss your event. Our friendly team is available 24 hours a day, 7 days a week on 0844 477 5115* or you can submit an online booking enquiry.