Stag
Picture the scene: You're taking cover behind a black London taxi whilst reloading your M16 semi-automatic rifle. You're waiting for the sound of paintballs against metal to stop so you can return fire. You glance around at the landscape in front of you — this place used to be a bustling London street, full of life, and now it's been reclaimed by nature — no wonder they call it the London Apocalypse.
You catch sight of the red double-decker bus in the distance — could he be hiding inside? You creep forward, ignite your last smoke grenade and launch it through an open window on the top deck. Seconds later the shell shocked stag emerges from the smoke filled doorway — still wearing his giant penis costume. He looks like a drunken guest from an x-rated episode of stars in their eyes and he's ripe for the taking.
With a big grin on your face, you take aim and unleash a volley of paintballs in his direction… that's what you get for banging on about the wedding for the past 6 months!
What to expect from your paintball stag do
A day spent at your local Delta Force Paintball centre is not to be missed. You will play paintball across a variety of movie set quality game zones — from the giant pyramids of Tomb Raider to the intergalactic setting of Space Warz. Many of the game zones feature props and military vehicles direct from big budget movies — such as Tom Cruise's The Edge of Tomorrow and Daniel Craig's James Bond film, Casino Royale.
Relax in large basecamps filled with modern conveniences such as shops that sell snacks and refreshments, flushing toilets, lockers and covered/uncovered seating areas. If you are feeling hungry you can also request hot food to be freshly delivered at lunchtime (order before 11am) and free tea and coffee is available all day long. It doesn't get much better than that.
Being the group organiser comes with perks
If you are the group organiser you'll be pleased to hear that our event coordinators will take care of everything for you — we also reward the group organiser with freebies!  All you need to do is give us a quick call 24/7 on 0844 477 5115* your paintball day page.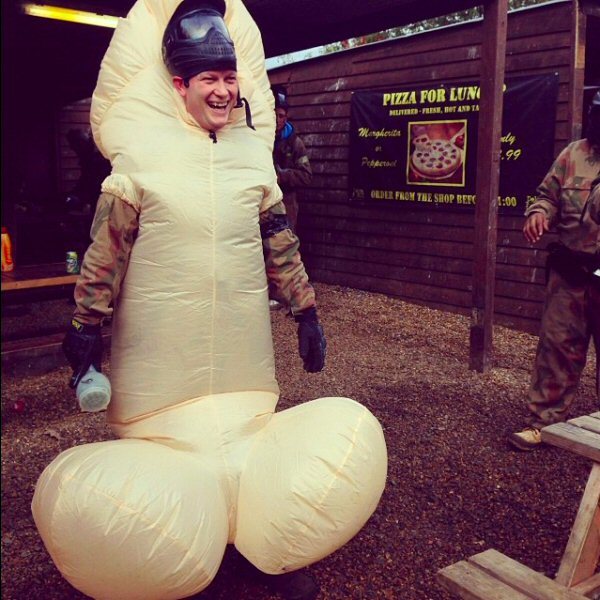 Don't forget the costumes!
No stag do is complete without a ridiculous costume for the stag. We've seen it all before — from giant sumo suits to bravely worn mankinis! — so feel free to let your imagination run wild or check out our stag/hen photo gallery for some inspiration. If you prefer we can provide you with a rather fetching pink tutu to really bring out the colour in your eyes.
Of course you don't have to dress up. The most important thing is that you and your group get together and have a great time — whether you're the youngest member of the group or the oldest with the dodgy knee! You're sure to have a fantastic day with Delta Force Paintball.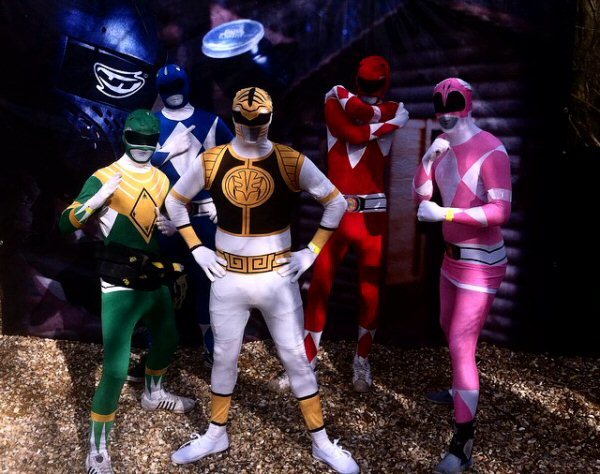 Questions? Requests? or ready to book?
Just give us a quick call 24/7 on 0844 477 5115* request a call back at a more convenient time. So get in touch and let's get your ideal date secured for the big day!