Parties
Paintball parties are ideal for children from the age of eight years. For specific details on hosting birthday parties for eight to 10 years olds click here. For Young Gunz birthday parties (10 years and older) please keep reading for further details on how to organise the most exciting birthday party around.
Over the last 20 years we have organised thousands and thousands of unforgettable birthday parties for young people. Years ago we were extremely honoured to host the 14th birthday parties of both the 2nd and the 5th in line to the throne of a major currently European nation – no names now! At Delta Force Paintball all our birthday boys and girls are treated like royalty.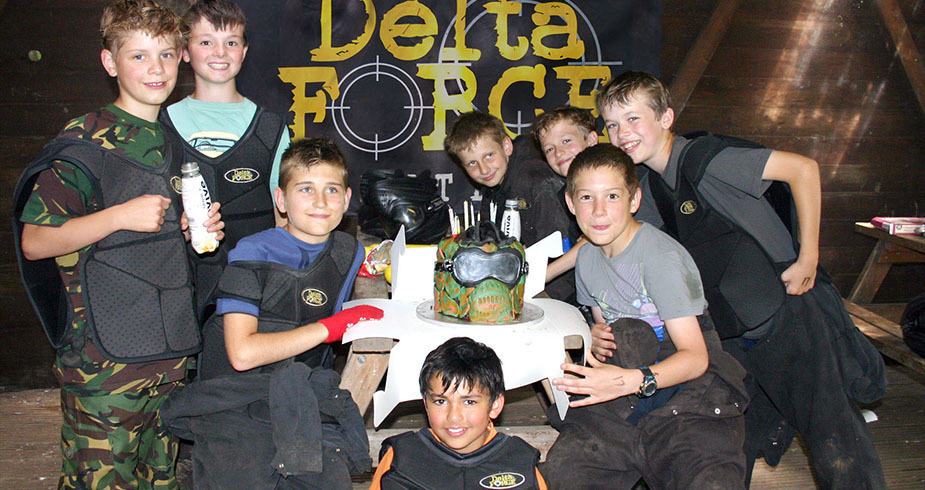 When parents invite other people's children to a paintballing birthday party their first concern is always the same – safety.  Delta Force Paintball is the industry leader, and it's safety practices, procedures and equipment are correspondingly high.  Delta Force is proud of it's first class safety record and totally committed to maintaining it.  We guarantee to return all children fully safe and sound (if at times a little muddy).
A day of paintball action is an unforgettable experience for any youngster, it's like living out the action sequences they've otherwise only ever seen in computer games. For young boys and girls the experience of storming a machine gun nest with your best mates is quite simply heaven on earth! Kids eh? – go figure!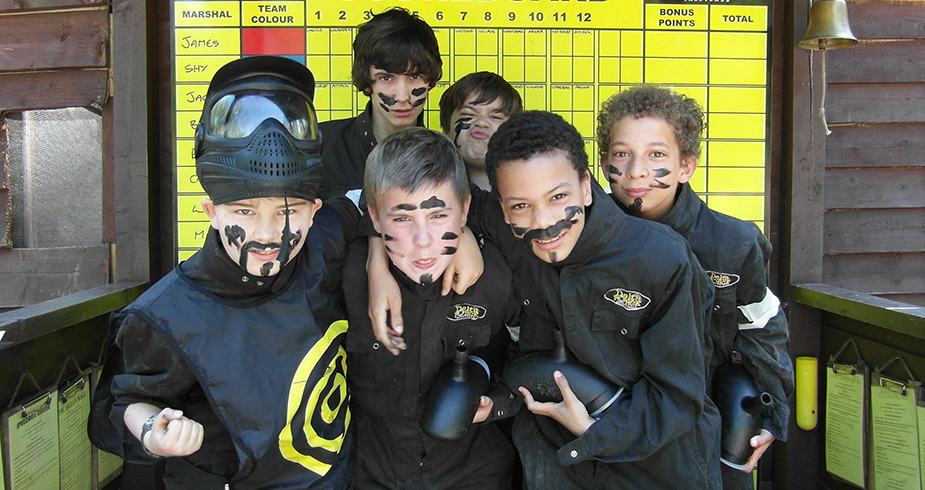 To view prices, a typical day itinerary or read some testimonials please CLICK HERE.
To download child registration forms please CLICK HERE.
To read more about Delta Force's unique qualities (i.e: why you may care to choose Delta Force rather than another paintball operator) CLICK HERE.
Party Invites
Do you have a paintball party planned soon? What better way to get your guests and fellow combatants in the spirit than to remind them of the big day with a Delta Force Paintball Party Invitation.
Simply download and complete the invitation, and send out to your fellow warriors!