Zone
Tomb Raider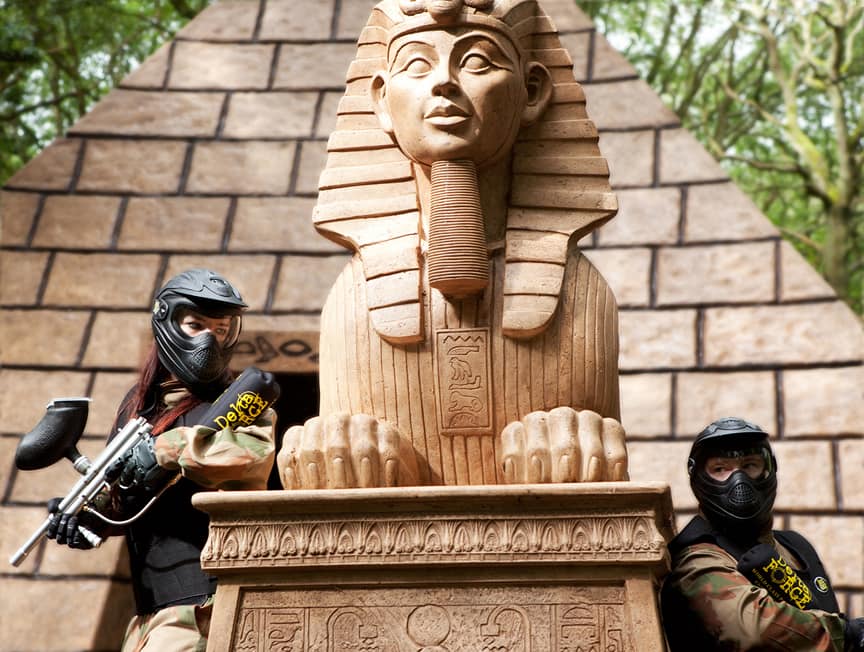 Your commando unit has been assigned a top-secret mission; to trek deep into the heart of the Amazonian jungle and locate an ancient pyramid, hidden from human eyes for hundreds of years. Many rumours have circulated about the mysterious pyramid, and it is said that a sacred amulet lies deep within the catacombs of the pyramid. This amulet is believed to posses remarkable powers that in the wrong hands could cause unimaginable destruction.
Evil forces are converging on the pyramid and they will stop at nothing to take the amulet. Your unit must do what it takes to extract the amulet to ensure the future for humankind remains untouched. Many others have tried before and failed, and time is running out. Can you capture the artefacts before they fall into the wrong hands? Get your team into the central tomb, secure the artefact and use the giant Sphinx as cover for you and your comrades to escape in one piece with the amulet.
Tip: The Pyramid can be entered from all sides – establish control of the Pyramid by surrounding it in a co-ordinated attack then quickly seize the amulet before the opposition knows what's happening.
This Game Zone is available at:
Birmingham Paintball Centre
Cobham, Surrey Paintball Centre
Kegworth, Nottingham Paintball Centre
South Bristol Paintball Centre
Southampton Paintball Centre
Wakefield, Leeds Paintball Centre
West Glasgow Paintball Centre
We are 5-Star accredited members of the UKPBA (UK Paintball Association – the governing body of the sport in the UK), and we have full Public Liability Insurance. We look forward to welcoming you at one of our paintball centres for your next paintball event. Book your day out now by visiting the paintball booking page or calling our events team 24 hours a day, 7 days a week on 0203 869 9301.