Zone
Gold Rush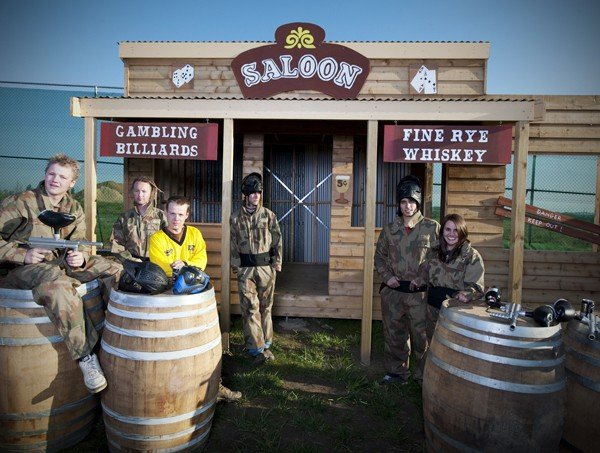 A long forgotten stash of gold bullion has been found in an abandoned village in the old West. Hoards of miners have been making their way in droves to the Wild West village in the hope of uncovering the unclaimed treasure. With more and more miners arriving daily in convoy with the hopes of finding their elusive fortune, unrest and violence is spreading. The activity is concentrated in the main streets of the village, and control is teetering on the edge. Can the local constabulary return peace to the Wild West village, or will the miners succeed in their uprising and take control? Think you've got what it takes to find fame and fortune? You better act quick as the race is on!
Top tip: The defending team should aim to keep up strong defences and surround the bank that is rumoured to hold the gold bullion. If you can maintain your position and fend off the attackers you may end up victorious.
Attacking team: enlisting the use of smoke grenades can provide cover as you advance towards the key objective. Spread out and work with your teammates to coordinate a series of attacks to wear down defences.
This Game Zone is available at:
Luton, North London Paintball Centre
Manchester Paintball Centre
Sheffield Paintball Centre
Södra Stockholm Paintball Centre
Westerham, Kent Paintball Centre
We are 5-Star accredited members of the UKPBA (UK Paintball Association – the governing body of the sport in the UK), and we have full Public Liability Insurance. We look forward to welcoming you at one of our paintball centres for your next paintball event. Book your day out now by visiting the paintball booking page or calling our events team 24 hours a day, 7 days a week on 0203 869 9135.