Zone
London Has Fallen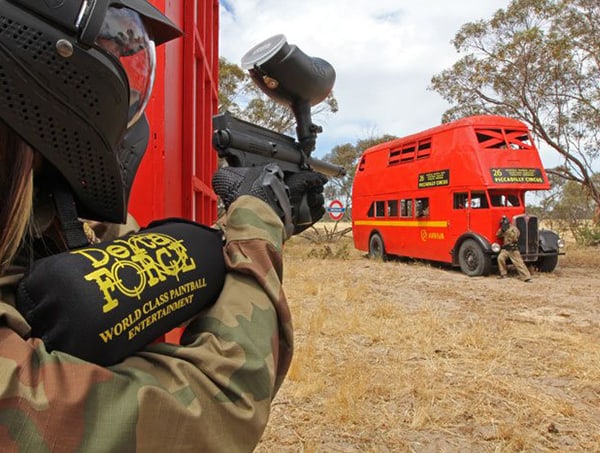 Background:
It is June, 2025. The world leaders are all attending the Pm's funeral in london. All the leaders have begun to be killed off by the Militia in a planned targeted attack.The President emerges from his convoy at St Pauls Cathedral surrounded by his elite team of Close Protection Officers, when they become undertake by a force of trained Militia. Your mission is to evacuate the President to the safety of RAF Cosford – the fate of the nation, and that of the free world, rests on your shoulders. Will you be able to escort him to safety or will the President go down with the capital?
Insurgent Militia have brought the famous city and the world to its knees, but their mission is not yet complete. Hiding in the shadows of the post-apocalyptic city ruins, can the Militia kill the President and further destabilise the country and the world?
Mission objectives:
The President and his Bodyguards start in the 'safe zone'. The London bus is located one block from the safe zone. Using natural cover, manmade structures and riot shields the Bodyguards must advance towards the London bus to escort the President out of the city. The Militia must simply stop the Bodyguards from saving the President.
Bodyguards receive 10 points if they get the President to the bus without getting shot.
Militia receive 10 points if they eliminate the President.
If the time expires and the President is not eliminated but has not managed to get to the London bus, both teams receive 4 points.
All players have one life. The boundaries for the game zone are marked with yellow rope and both teams must remain within the zone at all times while in play. If you cross the boundary you will be considered to be eliminated from the game. Once you are eliminated you will need to make your way to the dead zone, which will be pointed out by the marshals prior to the game starting.
The game will last for 15-20 minutes with a brief break out on the field before the second round starts. Please ensure you take enough ammunition with you to last for two games as you will not return to the base camp in between the two games.