Zone
Convoy Attack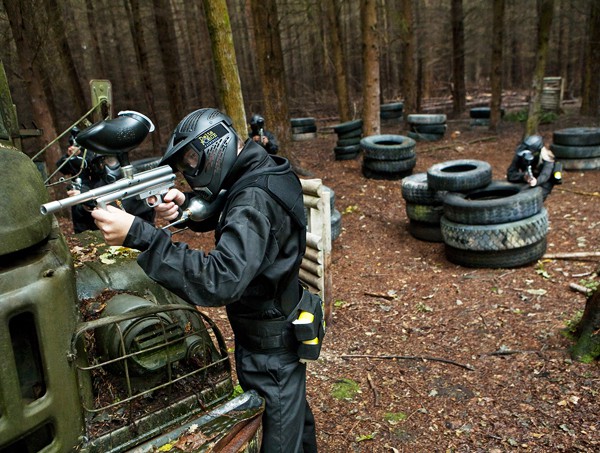 A heavily guarded enemy munitions supply convoy lumbers its way through the Ardennes forest towards the front line. After weeks and weeks of brutal open warfare, munitions supplies on both sides are dwindling. Not only that, the number of soldiers in your unit are also depleting.
Your mission is for you and your elite team to storm the convoy, capture the trucks in an ambush and stop these munitions from reaching the front lines at all costs. Succeed now to end the fighting once and for all. But be warned – the convoy is heavily guarded by elite trained forces and you cannot afford to lose any more men.
Top Tip: A combination of speed, aggression and risky manoeuvres is required to achieve the objectives and win this game.
[FYI the trucks in this game zone appeared in the 007 movie, 'Tomorrow Never Dies'. Delta Force Paintball purchased them from a movie-prop company in 2009.]
This Game Zone is available at:
Leicester Paintball Centre
We are 5-Star accredited members of the UKPBA (UK Paintball Association – the governing body of the sport in the UK), and we have full Public Liability Insurance. We look forward to welcoming you at one of our paintball centres for your next paintball event. Book your day out now by visiting the paintball booking page or calling our events team 24 hours a day, 7 days a week on 0203 869 9135.