Zone
Command Post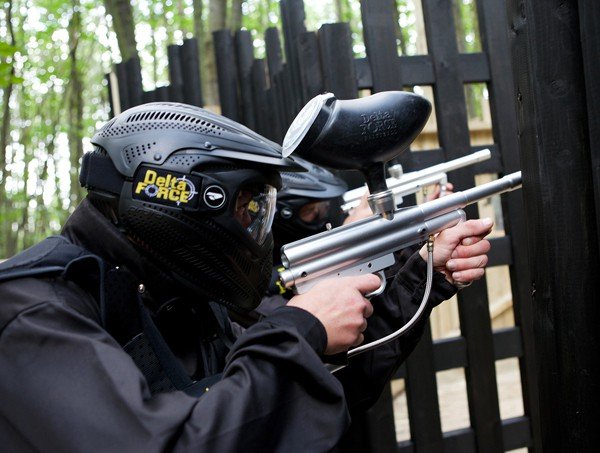 Months of reconnaissance have paid off and the location of an enemy stronghold has been revealed, deep within the treacherous, seemingly deserted hills of Afghanistan. Some good men have died to bring you this information and it's only a matter of time before the insurgents relocate – there's no choice but to strike now. Your specialist unit has been ordered to carry out a 'Halo-Insertion' – infiltrate the enemy stronghold and take it out with plastic explosives.
Tip:
Attacking: The defending team will be looking out for the member of your team with the bomb. Send out the fastest members of your team as decoys in all directions to confuse them and provide them with a barrage of covering fire.
Defending: Be aggressive and keep the opposition down for the first five minutes of the game. Once you're allowed to leave the fort, spread out to all available cover and maintain a solid defense.
This Game Zone is available at:
Billericay, Essex Paintball Centre
Cardiff Paintball Centre
Crawley, South London Paintball Centre
Dublin Paintball Centre
Holmes Chapel, South Manchester Paintball Centre
Kegworth, Nottingham Paintball Centre
Leicester Paintball Centre
Lichfield, Staffordshire Paintball Centre
Newcastle Paintball Centre
Norra Stockholm Paintball Centre
Reading Paintball Centre
Upminster Alpha, East London Paintball Centre
Upminster Bravo, East London Paintball Centre
Wakefield, Leeds Paintball Centre
We are 5-Star accredited members of the UKPBA (UK Paintball Association – the governing body of the sport in the UK), and we have full Public Liability Insurance. We look forward to welcoming you at one of our paintball centres for your next paintball event. Book your day out now by visiting the paintball booking page or calling our events team 24 hours a day, 7 days a week on 0203 869 9301.