Paintballing in Staffordshire
Paintballing Staffordshire – the ideal event with Delta Force!
If you're looking to play paintball in Staffordshire, we recommend the following paintball centres:
Delta Force Paintball Staffordshire – located in Lichfield, this paintball centre is geared up to host the ultimate paintball experience, no matter what the occasion! Birthday parties, stag and hen celebrations and corporate events – the Staffordshire Paintball Centre will make it an event to remember!
Delta Force Paintball Birmingham – get to grips with the latest paintball equipment on expansive game zones at the largest paintball centre in the Midlands, just minutes off Junction 4 of the M42.
Delta Force Paintball Coventry – for a world-class paintball adventure near Staffordshire, look no further than the Coventry Paintball Centre. Call of Duty style game zones along with the latest paintball guns and gear make the perfect mix for an unforgettable paintball experience!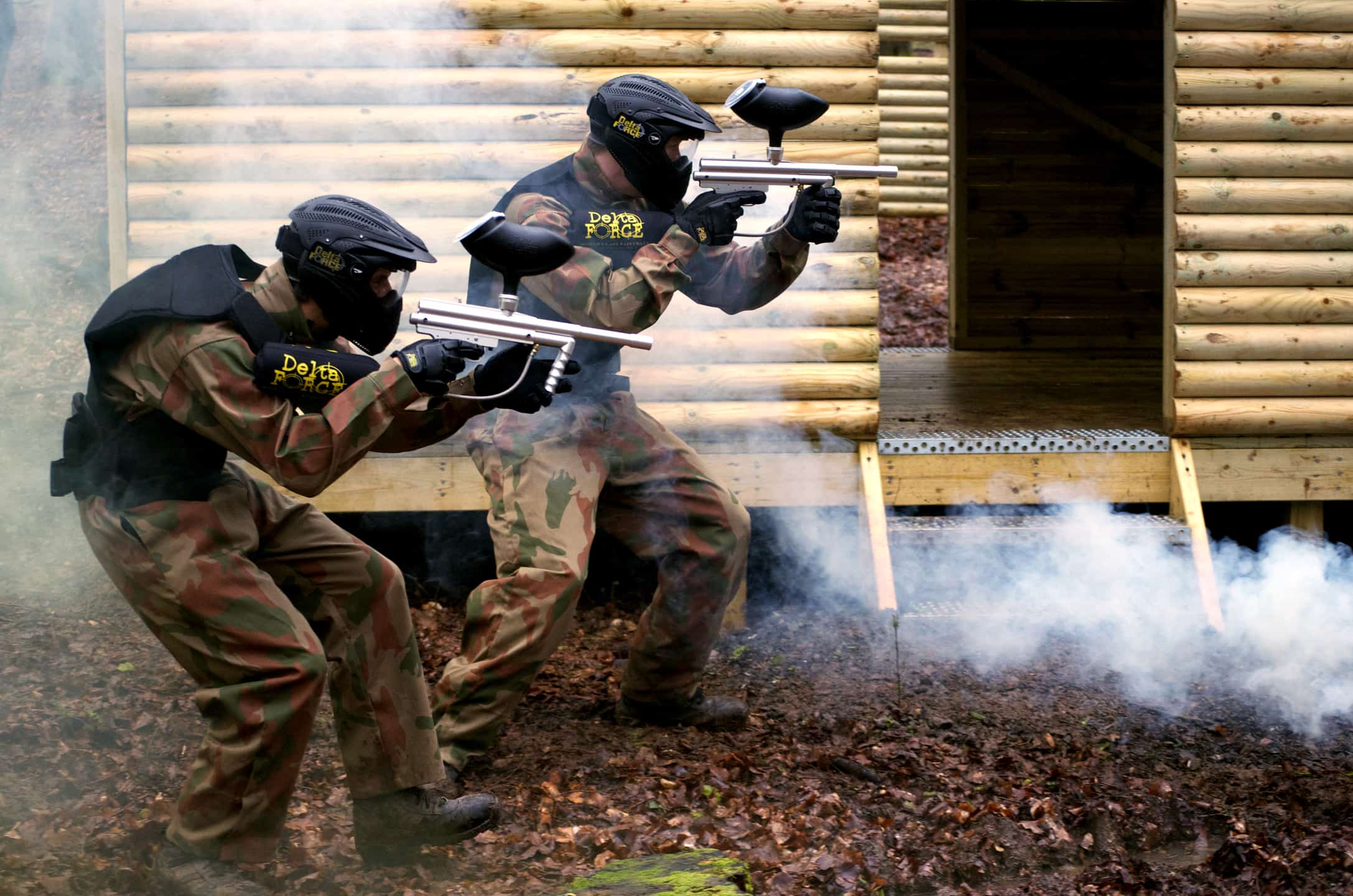 With acres of idyllic green forests providing plenty of natural cover to go with our man-made structures, players have the opportunity to really get involved in fantastic paintball battles with Delta Force Paintball Staffordshire. We have stocked in our possession the latest semi-automatic paintball weaponry, pyrotechnics with the potential to light up any match and protective gear and tactics. Whether you see yourself as an against-all-odds commando behind enemy lines, a silent sniper attempting flank manoeuvres or a total team player, you'll find it hard to wipe the smile off your face when you immerse yourself in our epic game zones!
Birmingham Paintball Centre, leads the way for awesome paintballing!
Speaking of which, playing at the Birmingham Paintball Centre near Staffordshire is all about finding the right firing angles and cover and tactically outthinking your opponent – this will come mightily in handy when waging war over control of the bridge in A Bridge Too Far; or when you are defending the black spires of Castle Wallenberg, a deceivingly open structure that requires major team effort; and especially useful when trying to survive the unrelenting aerial assault in our Speedball arena, where just surviving elimination is a victory all in itself!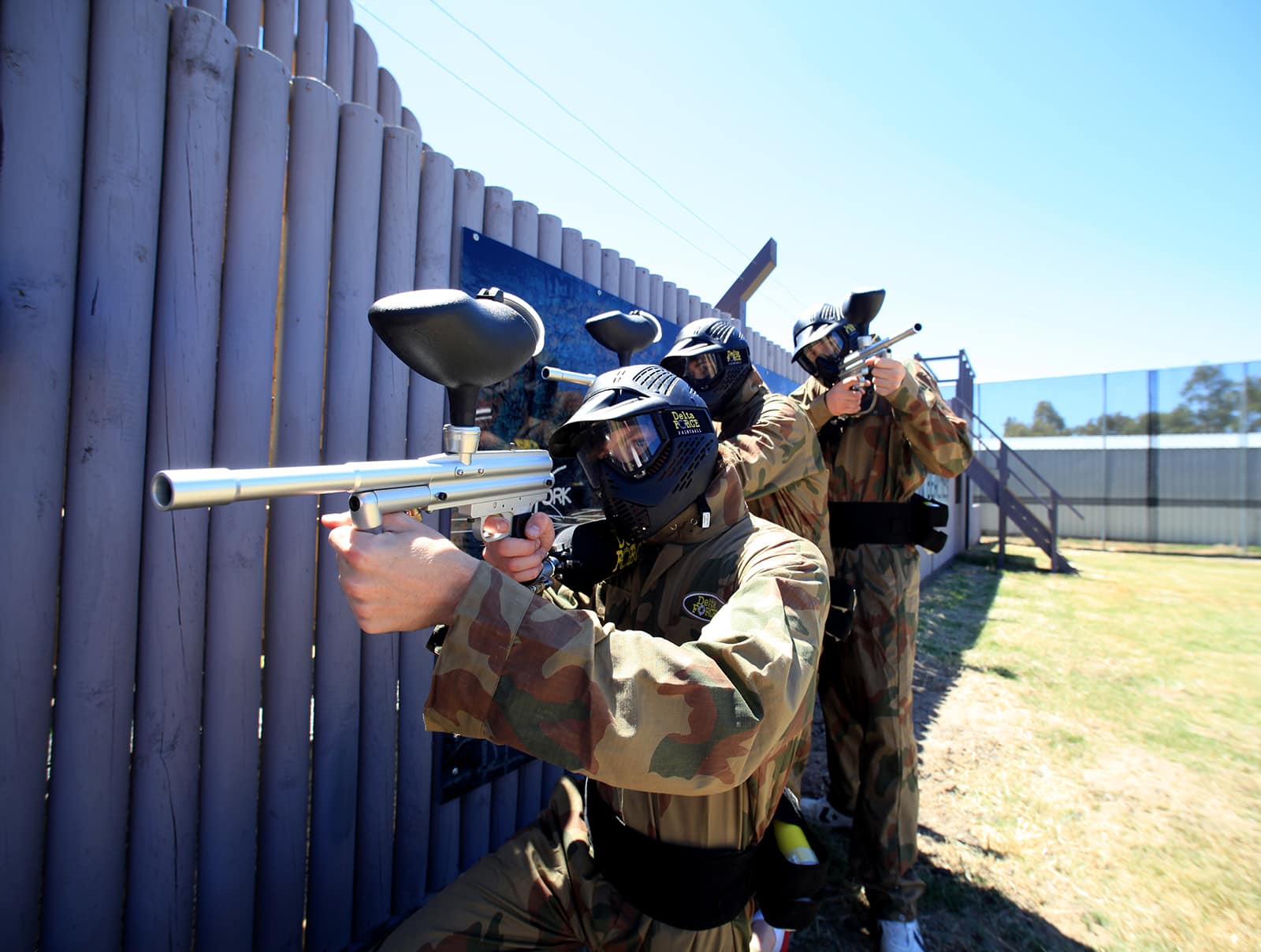 Whether you are a total freshman to the game or fancy yourself as a bit of a hot-shot (more useful if you keep that info to yourself), paintball remains an accessible activity that guarantees hours of fun in all types of environments. Delta Force Paintball offers a great selection of paintball centres in Staffordshire with our fully-qualified marshals on hand to prepare everything and clear all the equipment away at the end, meaning you can focus all your energy into taking down friends and family at either the Birmingham Paintball Centre, the Staffordshire Paintball Centre or the Coventry Paintball Centre.