Paintballing in Devon
Paintballing in Devon with Delta Force
For the ultimate Devon paintball experience, we recommend Delta Force Paintball Plymouth situated in Plympton. This centre is a popular venue for all types of customers aged 10+ years. With a selection of themed mission scenarios set in a spectacular woodland setting, your day out paintballing is destined to be a blast!
Ahoy there! Plymouth may possess a rich maritime history but it's time to come ashore and visit us at the Delta Force Plymouth Paintball Centre. Here we swap cannonballs for paintballs and invite players of all ages and ability to check out our awesome game zones, intense paintball battles and above all, the chance to take on the Terminator one-on-one and earn your team bonus points!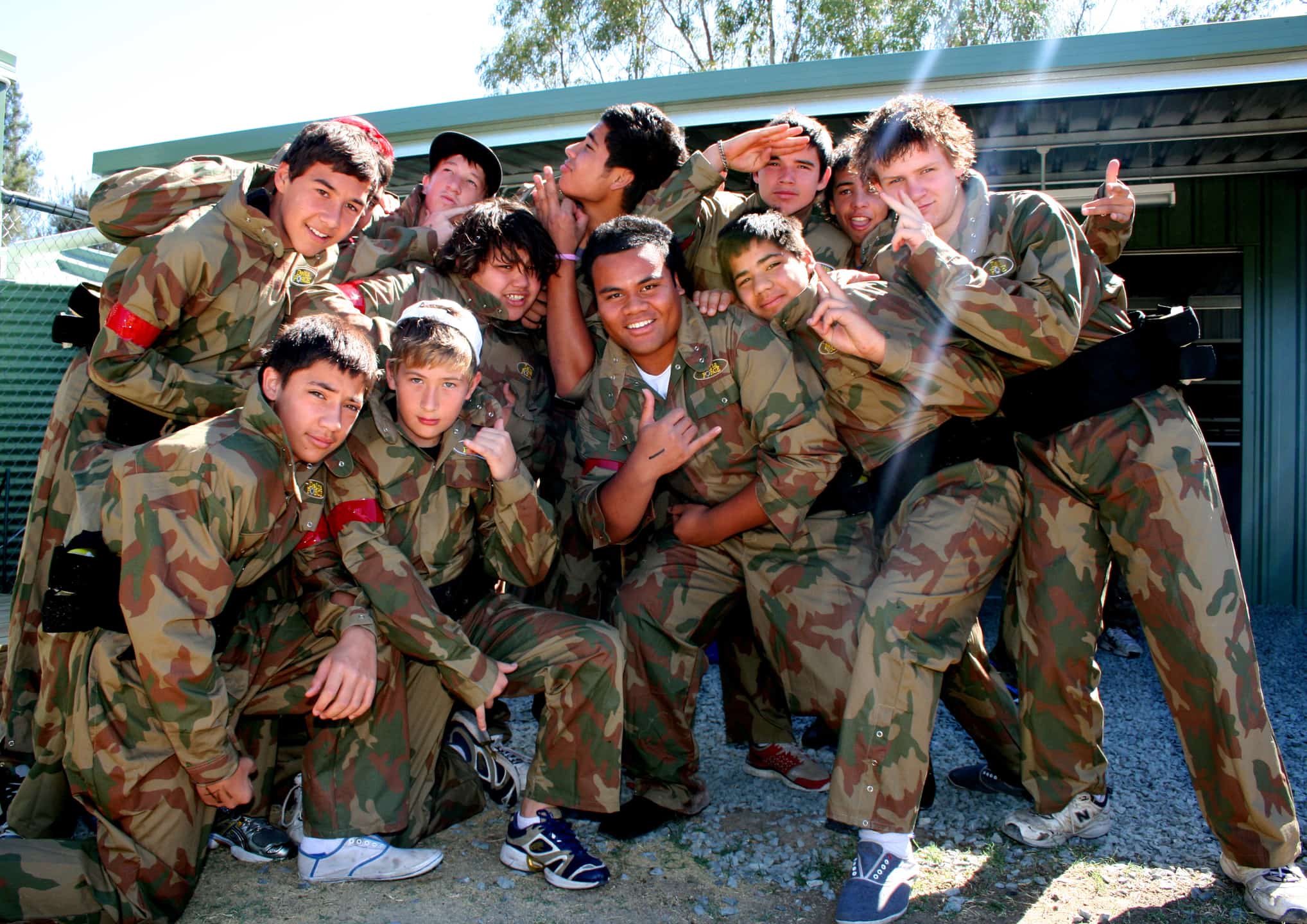 Your Plymouth paintball experience
Birthday parties, stag-do's, a fun family day out; regardless of the occasion, we aim to give you our undivided attention and we are happy to fulfil any special requests. The on-site staff have many years of experience hosting thousands of visitors and will be available to assist throughout the day.
What's more, you'll be in good hands with Delta Force Paintball marshals, as between them they have a wealth of paintball knowledge and experience, which they share through informative safety briefs and advice during the games.
Gearing up at Delta Force Paintball in Devon
Like the other 29 Delta Force Paintball centres located throughout the UK, Delta Force Paintball Plymouth provides players with the latest paintball equipment available, from the standard-issue Inferno MKII semi-automatic markers to tactical gear such as smoke grenades and riot shields. Safety is often the primary concern for those planning to visit a paintball centre, especially for parents and first-time paintballers, so here are just a few of the reasons why we are the most trusted paintball provider in the UK:
Our state-of-the-art paintballing equipment includes a combat suit with high padded collar, plus an anti-fog helmet and goggle system that fully encloses the head.
Unlike other paintball providers, we prohibit the removal of goggles at ANY point outside of base camp, as this is the only way to guarantee you are 100% protected.
Participants in our paintball activities are insured under our Full Public Liability Cover, relating to our hygiene, equipment, base camp protection and marshalling.
As paintballing is safer than other outdoor activities such as caving, water sports and even golf , we are not required to be regulated by the Adventure Activities Licensing Authority (AALA).
Delta Force Paintball centres all adhere to strict safety measures on all aspects of paintballing and have been accredited with a five-star health and safety rating from the UKPBA – the goverining body of the sport in the UK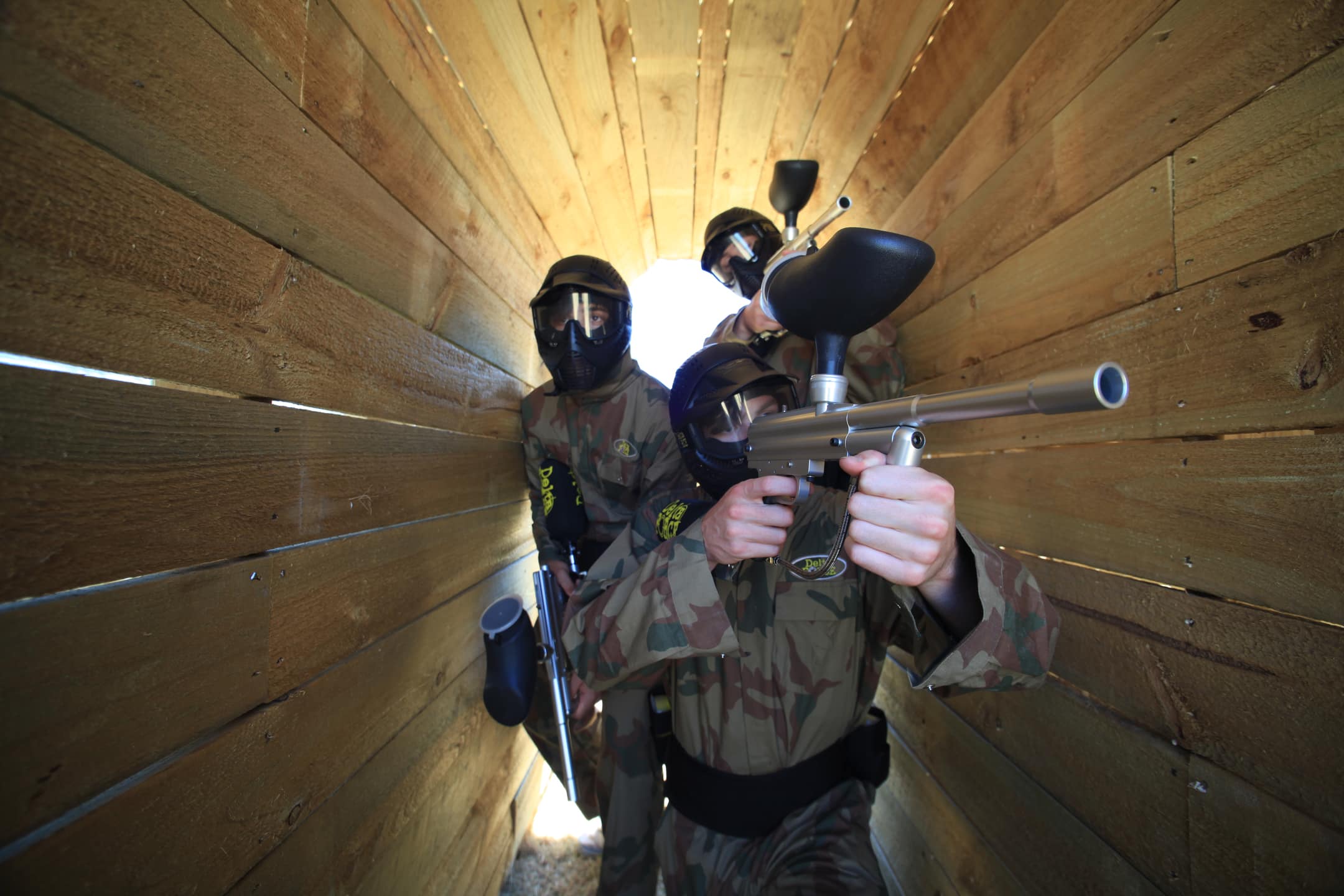 Paintball in Plymouth's game zones and the Delta Force Paintball Terminator
Whether you see yourself as a do-it-alone commando, a silent sniper waiting in the wings or a total team player, you'll find it hard to wipe the smile off your face when you try out our six epic battle zones, all set in the beautiful Devon woodland. One minute you will be part of the defending forces in Castle Wallenberg, picking off attackers as they swarm forward in droves, then the next you may be silently snaking your way through Viet Cong Village in the hope of taking the enemy by surprise. Of course, each map can be experienced differently, no matter how foolhardy your team's tactics might be!
Keep your eyes peeled though, because a secret enemy lurks among the Devon trees. The Delta Force Paintball Terminator is a leather-clad cyborg – minus the bike – that can at a time of its choosing take to the battlefield and challenge individuals to a one-on-one shootout. Be a hero and take it on to earn yourself a chance to wield its BT4 Combats; .68 calibre, lightweight frame semi-automatic machine guns!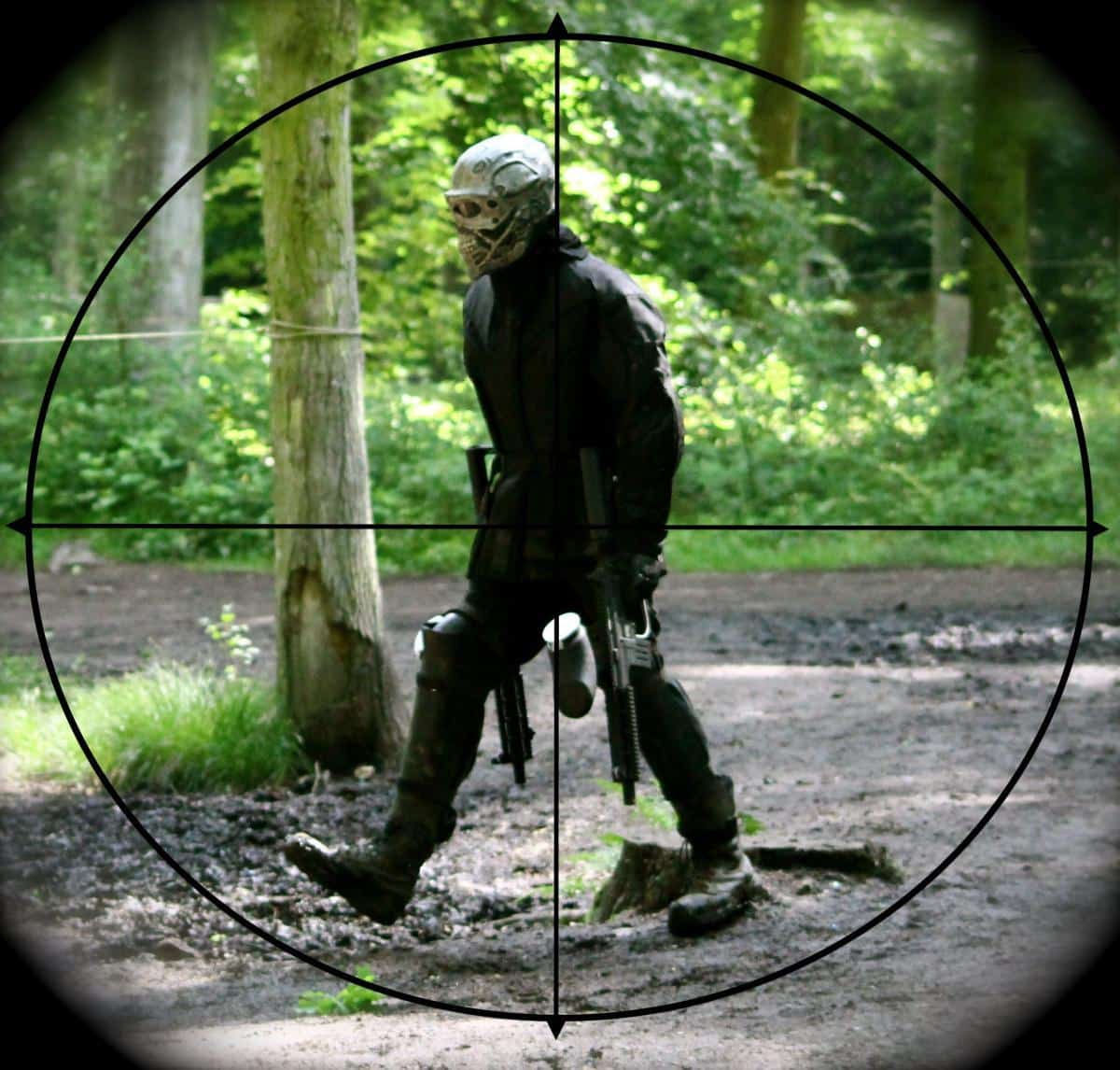 Contact our event co-ordinators today on 0203 869 9301to find out more.