Paintballing in Bristol
Top outdoor paintballing in Bristol with Delta Force
For paintballing in Bristol, we recommend the following locations:
Delta Force Paintball North Bristol – situated in lush woodland, the North Bristol Paintball Centre offers paintballers the opportunity to become their favourite action hero for the day. Secure victory for your team as you conquer the replica Pegasus Bridge in A Bridge Too Far.
Delta Force Paintball South Bristol – conveniently located right outside Bristol International airport, the South Bristol Paintball Centre features one of the largest Tomb Raider scenarios in UK Paintball with a 25 foot high pyramid surrounded by giant sphinx statues.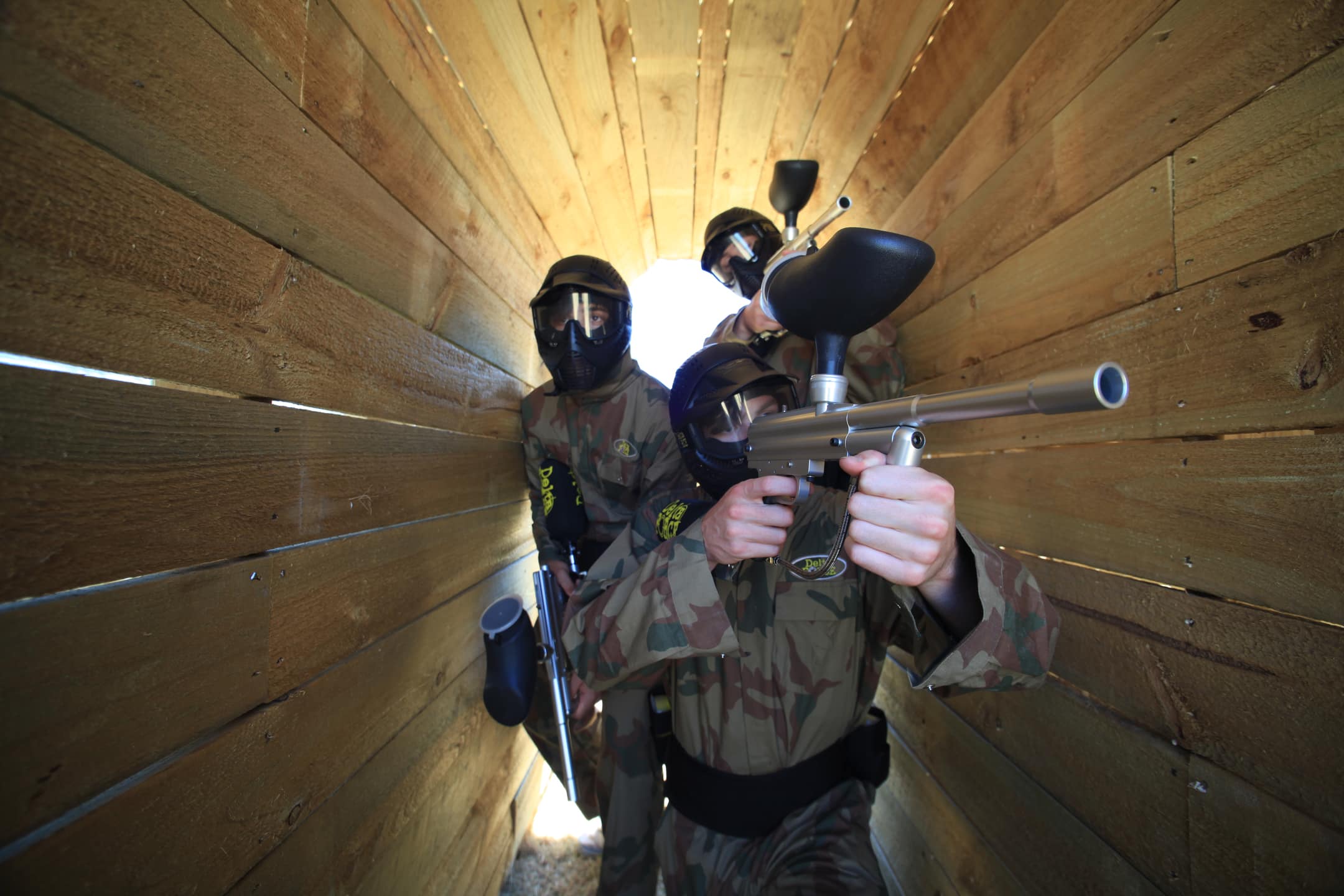 Paintballing is now one of the most sought after sporting activities in the UK. Delta Force Paintball was established in 1989 and entertains over 700,000 players annually across the globe. Determined to make paintballing safer, more fun, better value, and more professional: Delta Force Paintball centres have entertained rock-stars and royalty, sports stars, boy-bands and TV stars!
Ok, you're not Banksy, but you can still get your hands on some paint and do some damage at one of the Delta Force Bristol Paintball centres. Take up your paintball gun and spray the opposing team with rapid fire from your Inferno Mark II paintball gun, or upgrade to a replica M16 for greater firepower, accuracy and range.
South Bristol Paintball features awesome game zones
Built to the highest specifications for paintballing excellence, the South Bristol paintball centre packs an action-fuelled day into six game zones. Delta Force employs an army of professional builders and the South Bristol paintball centre, constructed in 2012, is a stunning achievement.
The D-Day Landing game zone features three life size army tanks. Teams representing the Allied forces pelt sniper-fire on invaders defending the infamous beach landing. Enormous underground bunkers feature in the WW II Bunker Buster game zone, where teams employ rapid fire and in-game tactics to secure a total of five bunkers from Japanese forces.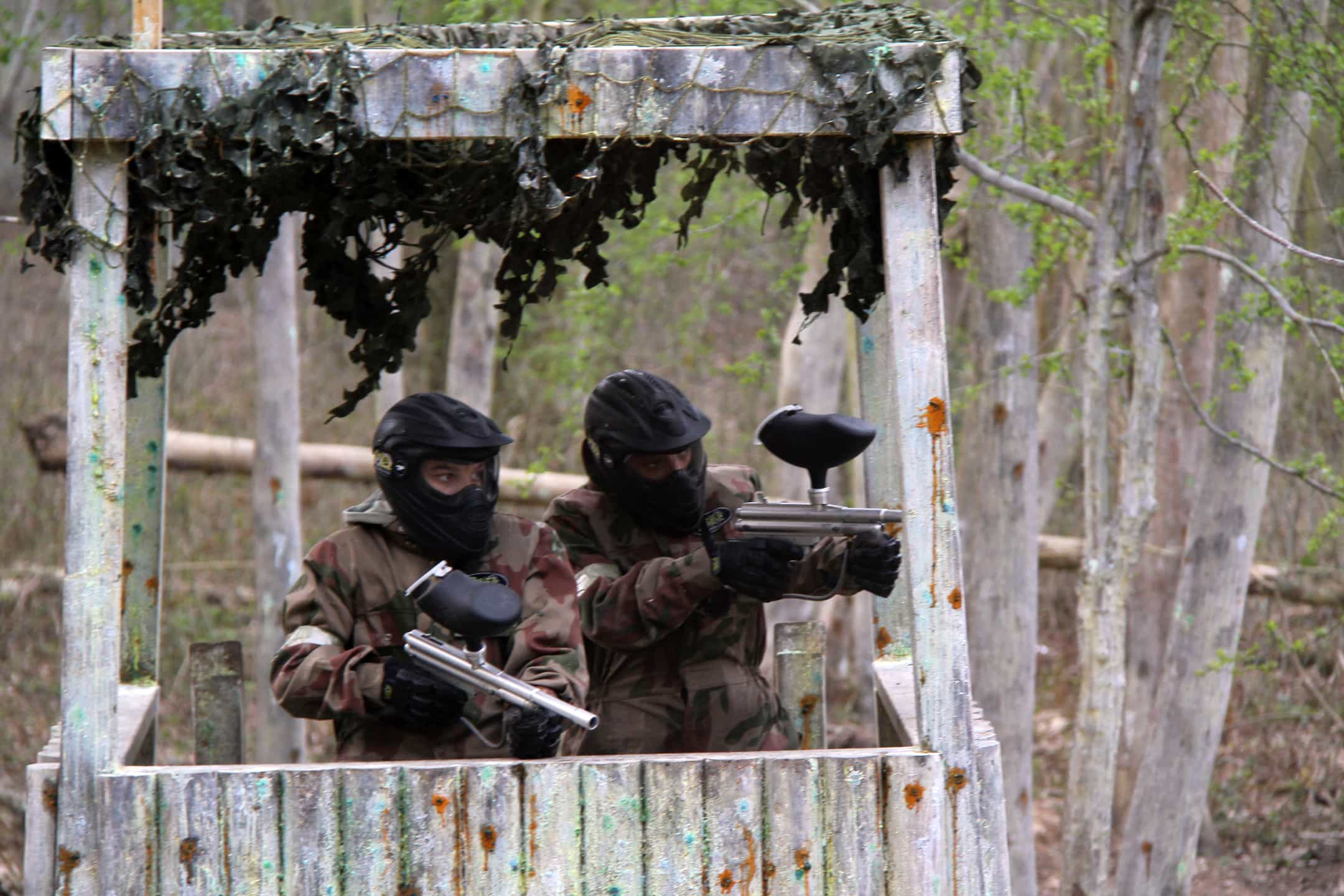 The military themed game zones intensify as teams vie for control of Viet Cong Village in order to secure vital supply routes through the Ho Chi Minh trail. The only way to win is to move fast and smart, and Delta Force South Bristol paintball marshals are on-hand to declare who has occupied the ground successfully.
Competitive paintball games separate the mice from the men, particularly when under intensive sniper fire from guard towers in the Sheriff's Castle. Fancy overthrowing some nobility? This is your chance to be a sharp outfit of outlaws.
Outstanding set design meets keen paintballers in the Tomb Raider game zone, with a 30 ft high pyramid guarded by two enormous sphinxes. Don't spend too long taking photographs, as your team might get pounded by the other side hunting for the secret treasures of ancient Egypt.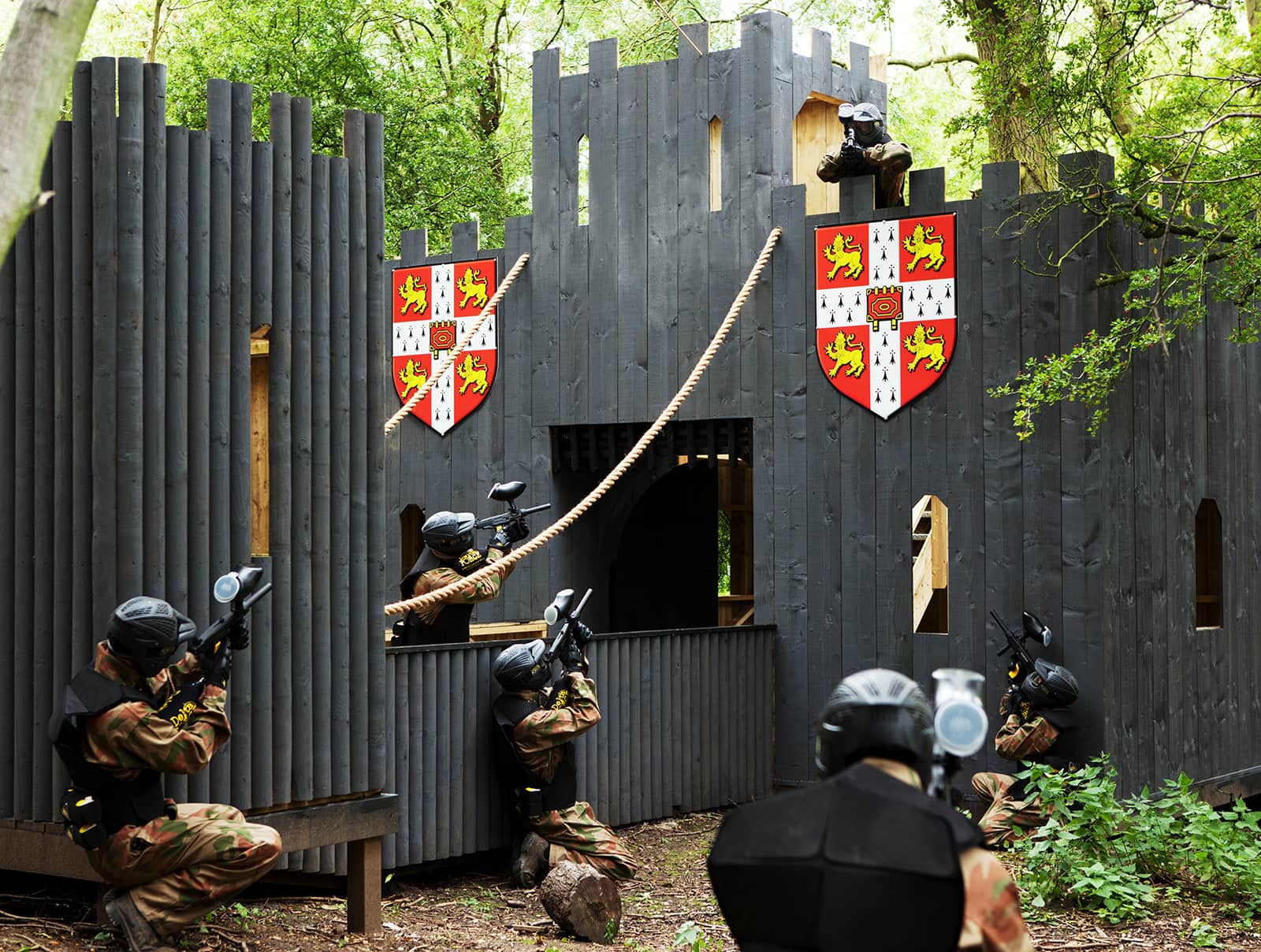 North Bristol paintball teams under intense fire
Travel to the North Bristol Paintball centre and play six high-octane game zone missions designed to take your paintball battle skills to a new level. Leave the X-box behind and fight Castle Wallenberg for real. Confront an army of bio-terrorists as your team advances to secure a two storey castle, defended by an opposition releasing storms of sniper fire in your direction. Continue with aggressive tactics and team-play to win the game zones in Viet Cong Village and WWII Bunker Buster. Face your opposition head-on in a do-or-die battle to secure the most important bridge of all in A Bridge Too Far.
Bio-terror threatens to destroy your team in a dangerous walk down the Chemical Alley game zone where teams move fast and with fury to annihilate their opponents. Step into the haunted Zombies' Crypt and pray you make it out alive as your team is flanked by indestructible zombies determined to block your every move. With two fantastic Delta Force Paintball centres in South and North Bristol, you can play some serious paintball right now!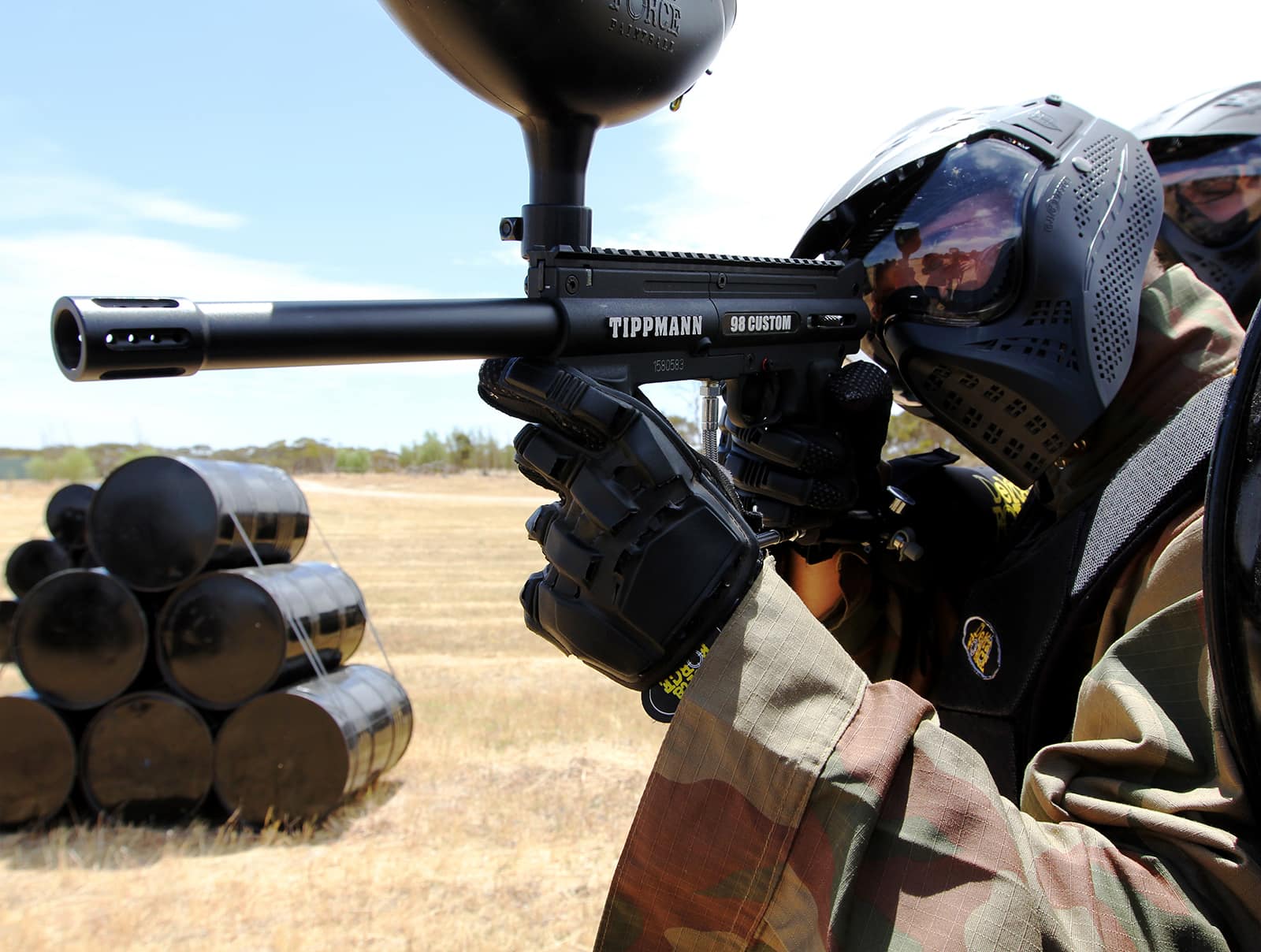 For the ultimate outdoor experience paintballing in Bristol book with the UK's number one paintball provider – Delta Force Paintball. Call the friendly booking office now on 0203 869 9301