Paintballing in South Wales
For the ultimate paintballing venues in South Wales, we recommend the following centres:
Delta Force Paintball Cardiff – the perfect venue for hosting a special birthday party or celebrating an epic stag or hen party. Just 10 minutes from Cardiff city centre you can experience world class game zones as our welcoming staff guide you through the day.
Delta Force Paintball North Bristol – situated across the Severn bridge, this a convenient option for those looking to play paintball in South Wales. The North Bristol Paintball Centre features one of the largest bridge crossing mission scenarios in UK paintball resulting in players returning time and again.
Delta Force Paintball South Bristol – also located across the River Severn, this centre is an alternative for those looking to play paintball in Cardiff. The recently established venue is conveniently located near Bristol Airport and caters for players aged 10+ years.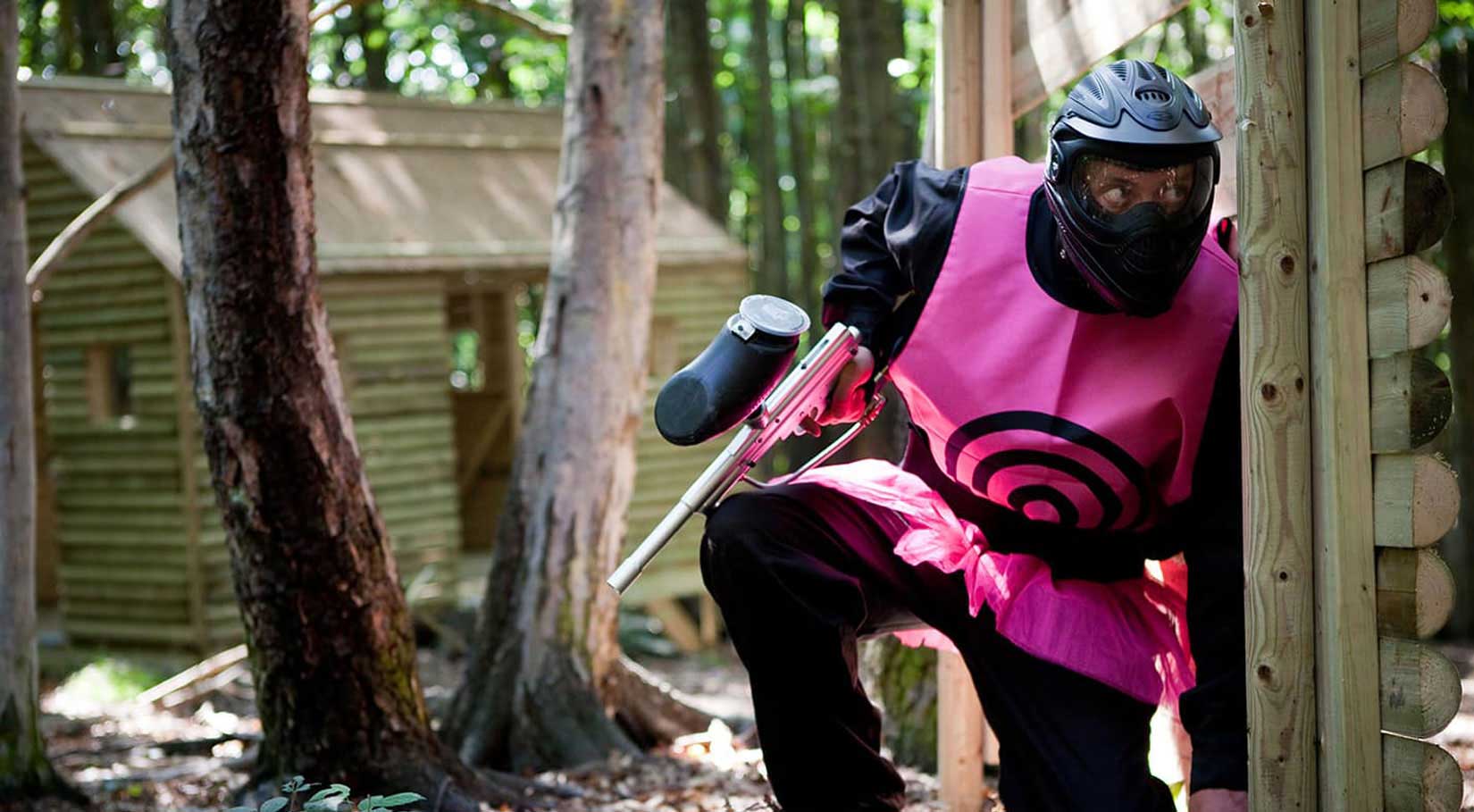 At Delta Force Paintball Cardiff, visitors are often left impressed by our fantastic on-site staff and marshals. From the opening safety talk at base camp, equipment and food, to the final 'free-for-all' match at the end – be sure to have some spare paintballs ready – everything is prepared to run smoothly and safely, no matter what special requirements may be required. After all, we have been providing awesome paintball days out for over 25 years across our 28 UK paintballing centres, so we know how to make your paintball experience a day to remember! You'll be telling family and friends for years about your paintballing exploits at Delta Force Paintball in South Wales. Whether you are a first-timer looking to try out proper Call of Duty action, or a more experienced player trying their hand at the wide variety of game zones available, we have you covered.
One short trip across the Bristol Channel and you will also find yourself within close proximity to two of our Bristol-based paintball centres, Delta Force Paintball North Bristol, and Delta Force Paintball South Bristol. It may be a little further than you were planning to travel, but with such unique and exciting game play available it is certainly worth the journey! When it comes to exciting paintball game zones, the North Bristol paintball centre has what is probably the pick of the bunch; on A Bridge Too Far, teams must fight tooth-and-nail to gain control of the stunning Pegasus bridge, an enormous structure that leads to many intense paintball scenarios!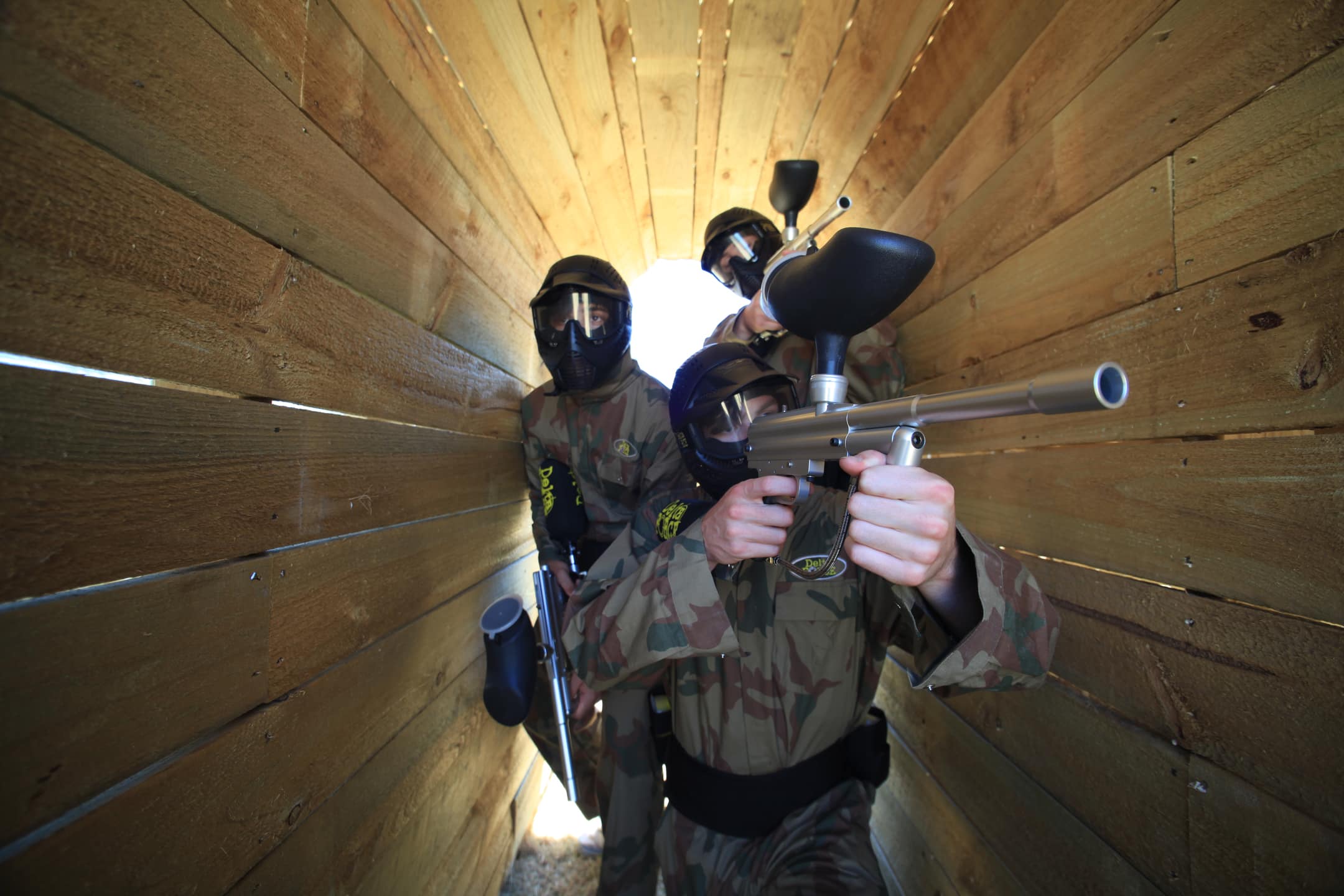 Safety first at our South Wales paintball centre
Like any combat sport, safety is our top priority and is taken very seriously at Delta Force Paintball; a bruise or two is the worst we want our players coming away with, or none at all if it can be helped! Delta Force Paintball centres all adhere to strict safety measures on all aspects of paintballing. Here are some of the reasons why we have been accredited with a five-star health and safety rating from the national paintballing governing body, the UKPBA.
Marshalling staff at our South Wales Paintball centre – Delta Force Paintball Cardiff – have extensive experience and this is an important factor when it comes to paintball safety precautions. Taking the group under their wing, they will communicate all the essential safety instructions and equipment awareness in a fun and engaging way.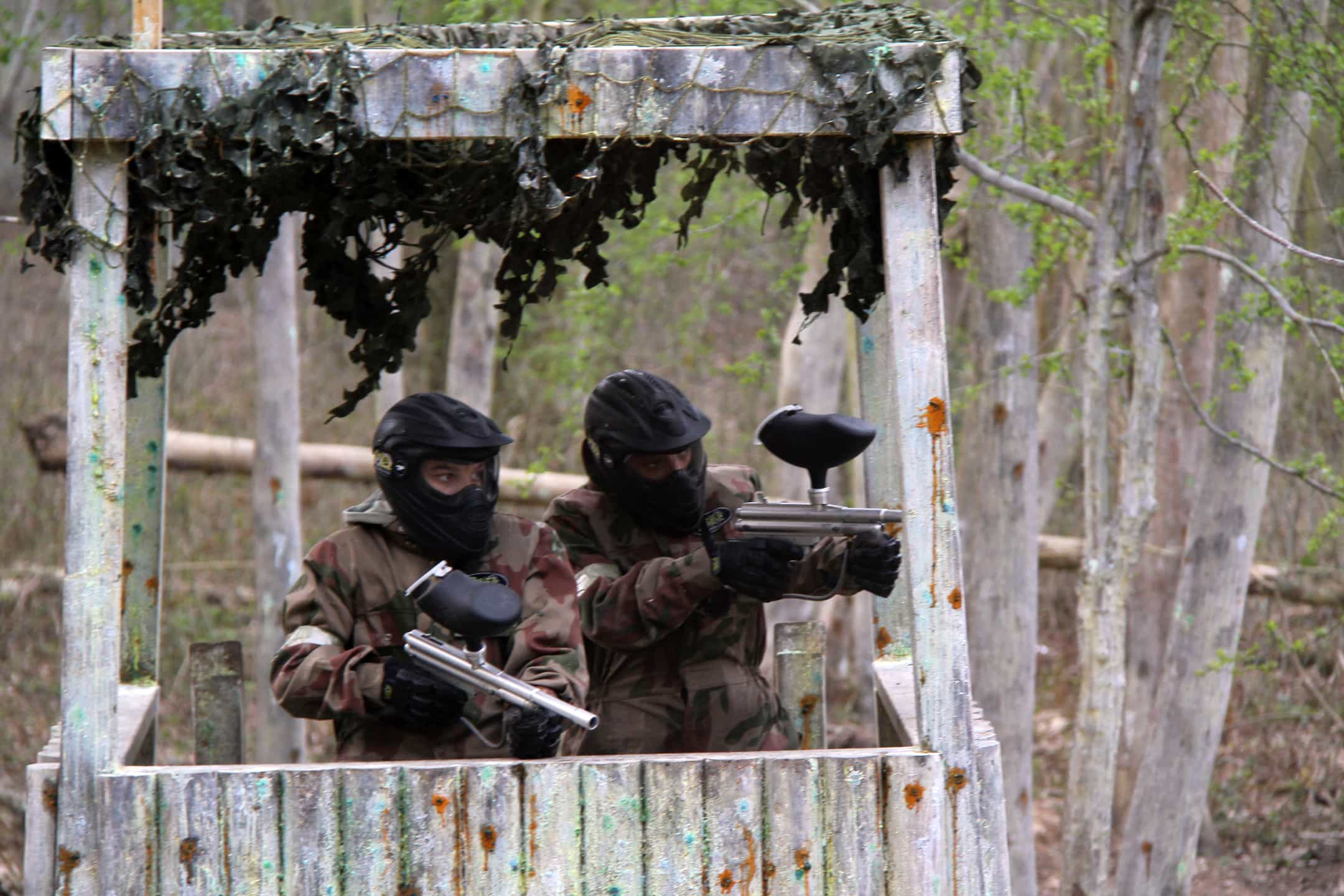 Unlike other paintball providers, the South Wales paintball centre prohibits the removal of goggles at ANY point outside of base camp, as this is the only way guarantee faces are 100% protected. Our full head goggles (completely covering the top, back and sides of the head) not only protect the head from painful impacts, they also make it impossible for the goggles to slip down the face – something that can lead to injuries. In conjunction with the full head goggles, our high padded collars protect the vulnerable neck area.
Participants in our paintball activities at Delta Force Paintball in South Wales are insured under our Full Public Liability cover, and the Cardiff paintball centre is also a qualified Mini-ball centre, meaning even the little tykes aged between 8-10 years can get a piece of the action!
For more information regarding paintball experience days in South Wales at Delta Force Paintball, contact us on 0203 869 9301today.