Paintballing in Scotland
If you're looking to play paintball in Scotland, we recommend the following locations:
Delta Force Paintball Edinburgh – our award-winning paintball centre in Edinburgh is located on the outskirts of the city in the Bathgate Hills. Our selection of themed paintball scenarios are designed to thrill and entertain players aged 10+ years during full day events. Book your first class paintball experience at the Edinburgh Paintball Centre today!
Delta Force Paintball West Glasgow –  offers fantastic paintball deals and an unforgettable day out paintballing. With seven action-packed game zones to entertain your group, Delta Force Paintball West Glasgow takes you to another level. Catering to players aged 10 years and up, the West Glasgow paintball centre is the ideal location for your next scottish adventure!
Delta Force Paintball East Glasgow – joining it's sister centre in West Glasgow this centre is a new addition to the family. Located perfectly for those located in central Glasgow and surrounding areas the centre features 5 exciting game zones. Prepare yourself for Enemy at the Gates where you'll face an intense battle and check out the creepy Zombies' Crypt game zone to really set the scene for the ultimate paintball experience.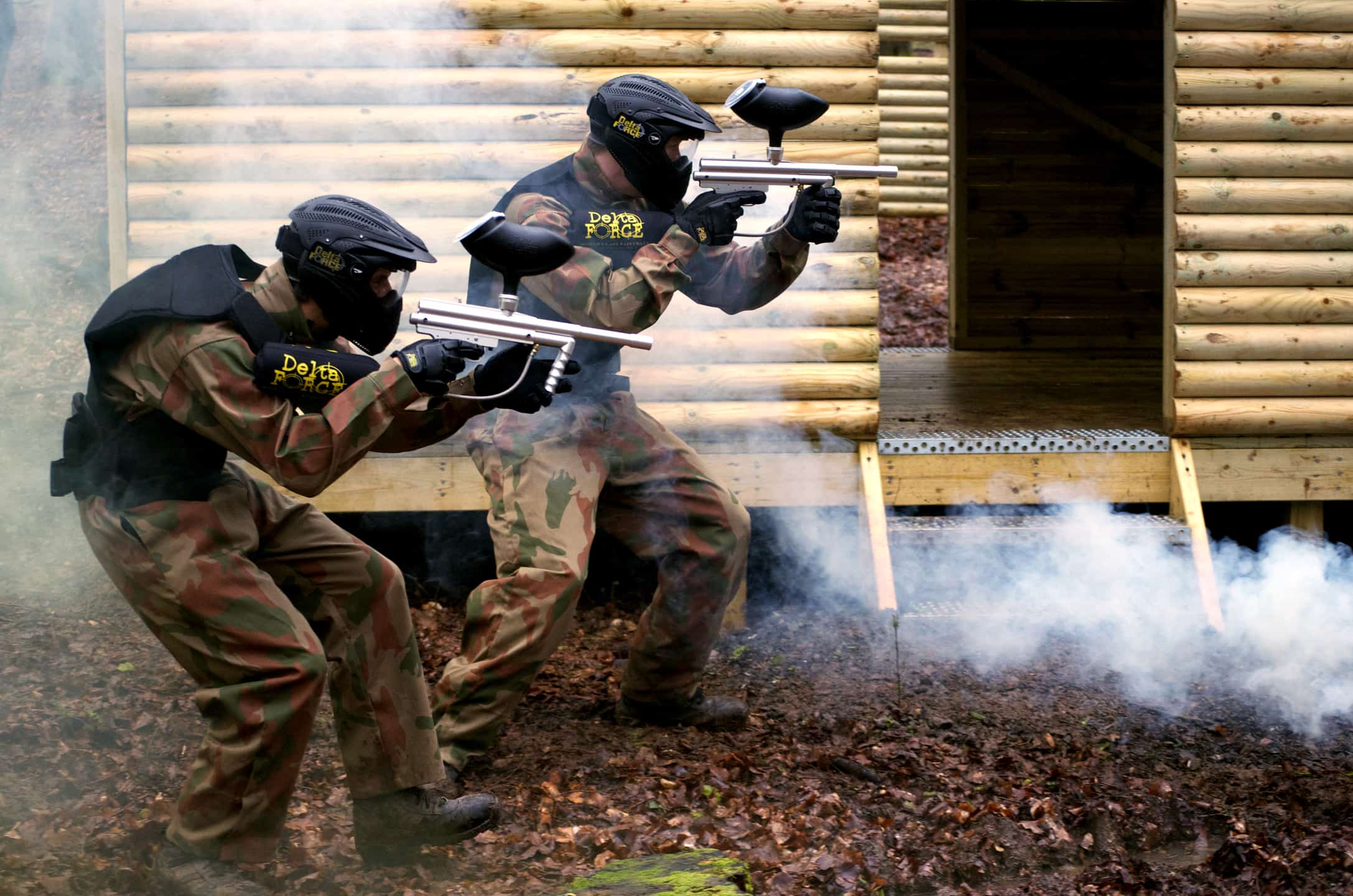 Fun paintball games await at Paintball Edinburgh
Delta Force Paintball in Edinburgh is set in stunning woodlands and makes a great destination choice for families and teams of friends wanting to experience all the thrills and spills of paintballing action.
A professional army of builders put immense effort into designing Delta Force UK paintball centres and paintball game zones that make dream games a reality, bringing a heavy dose of Hollywood action movie ideas and the latest X-Box and PS3 games together to inspire paintballers. The Delta Force Paintball centre in Edinburgh received the top star rating from the Scottish Tourism Board for Activity Centres in recognition of providing the ultimate paintballing experience to every visitor.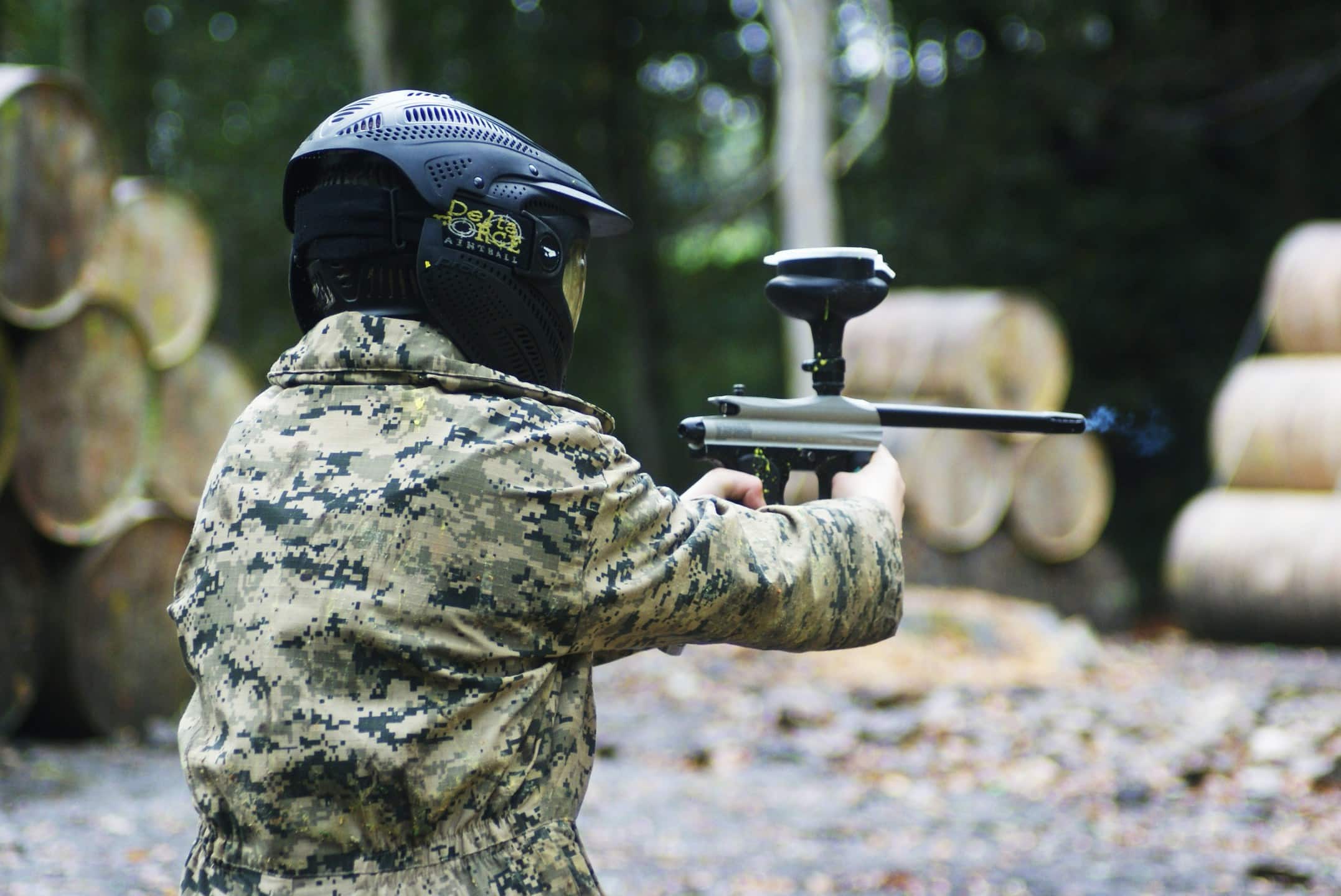 Friendly marshals deck you out in paintball combat gear, full body armour and protective headgear. Two paintball markers are available at Delta Force Edinburgh. Sharp shooters choose the Inferno Mark II for intense fire power and handling ease, while those preferring the sight capability and action packed paintball power behind an MI6 Bravo One will enjoy this upgrade option.
Five adrenaline-fuelled game zones thrill Edinburgh paintball players
Armed with hundreds of paintballs, pelt the opposing side as your team secures the two storey Afghan Fort, an enemy stronghold hidden deep in secluded woodland. Overcome smoke-bombs, intense paintball gun fire and a tactical enemy to win victory and destroy the Afghan command centre.
Use team tactics, group strategy and rapid fire in A Bridge Too Far where you and the opposition need to claim a crossing in order to supply your troops. This is a do-or-die mission where giving up is not an option.