Paintballing in Rochdale – five-star services for low prices
For paintballing in Rochdale, we recommend the following venues:
Delta Force Paintball Manchester – situated near Manchester city centre, this expansive paintball venue features a variety of themed mission scenarios with exciting props, state-of-the-art equipment and welcoming staff ensure you will have the best paintball experience ever!
Delta Force Paintball Leeds – conveniently located to the south of Leeds in dense woodland in Wakefield, this popular centre has extensive experience hosting a wide range of paintball events including birthday celebrations for children aged 8+ years, family fun days out and stag and hen parties.
Organising an exciting birthday party for your children and their friends, an unforgettable stag or hen-do or a team-building corporate event couldn't be any simpler. The Manchester Paintball Centre has every aspect of an unforgettable outdoor adventure covered, from welcoming base camp facilities and staff to the expansive game zones that inspire players to go beyond the call of duty! This site weekly plays host to hundreds of paintball enthusiasts all looking for unrivalled paintball experiences – don't you think it's time you stopped missing out?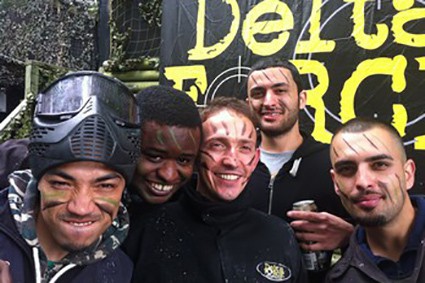 An immersive sport that is loved by thousands – Delta Force Paintballing
Lock 'n load and get ready to eliminate the enemy and experience the ultimate paintball adventure in six fully immersive game zones. Each one carries a unique theme that sees basic woodland habitat transformed into characteristic mission scenarios that can't be found at any other provider. Unlike many other competitive sports that isolate individuals and require a certain set of abilities, paintball brings all players to a level playing field, encouraging teamwork and inclusivity. For paintballing events in Rochdale, you can visit Delta Force Paintball Manchester and choose to take to our matches in any style you like, be it a sniper waiting in the wings or become a total team player, dedicated to whatever lies ahead. Thanks to our imaginative and unpredictable game zones, you will have the chance to try out different tactics throughout the whole day, with the help of our experienced marshals who will be offering crucial strategy tips in each game.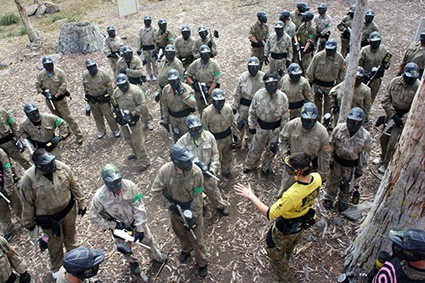 Never let your guard down! Awesome paintballing action near Rochdale
However you decide to play, there are ample opportunities to create moments that will be laughed about for years. Singling out your friends and family is a popular tactic that certain players like to adopt, and it brings another element to the paintballing experience that adds an extra incentive for some players to really concentrate their aim! Others prefer to go it alone and focus solely on the mission objective – the more players you have on your team like that, the better. What's more, our equipment will help assist you in the heat of the duel, from the protective gear to the awesome firepower of the Inferno MKII paintball gun!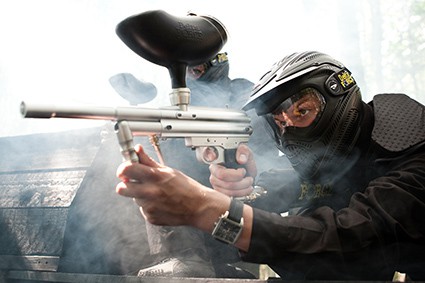 Ready to get involved in the best paintballing activities near Rochdale? Book a day out at the Manchester Paintball Centre today on 0203 869 9301