Zone
The Berlin Wall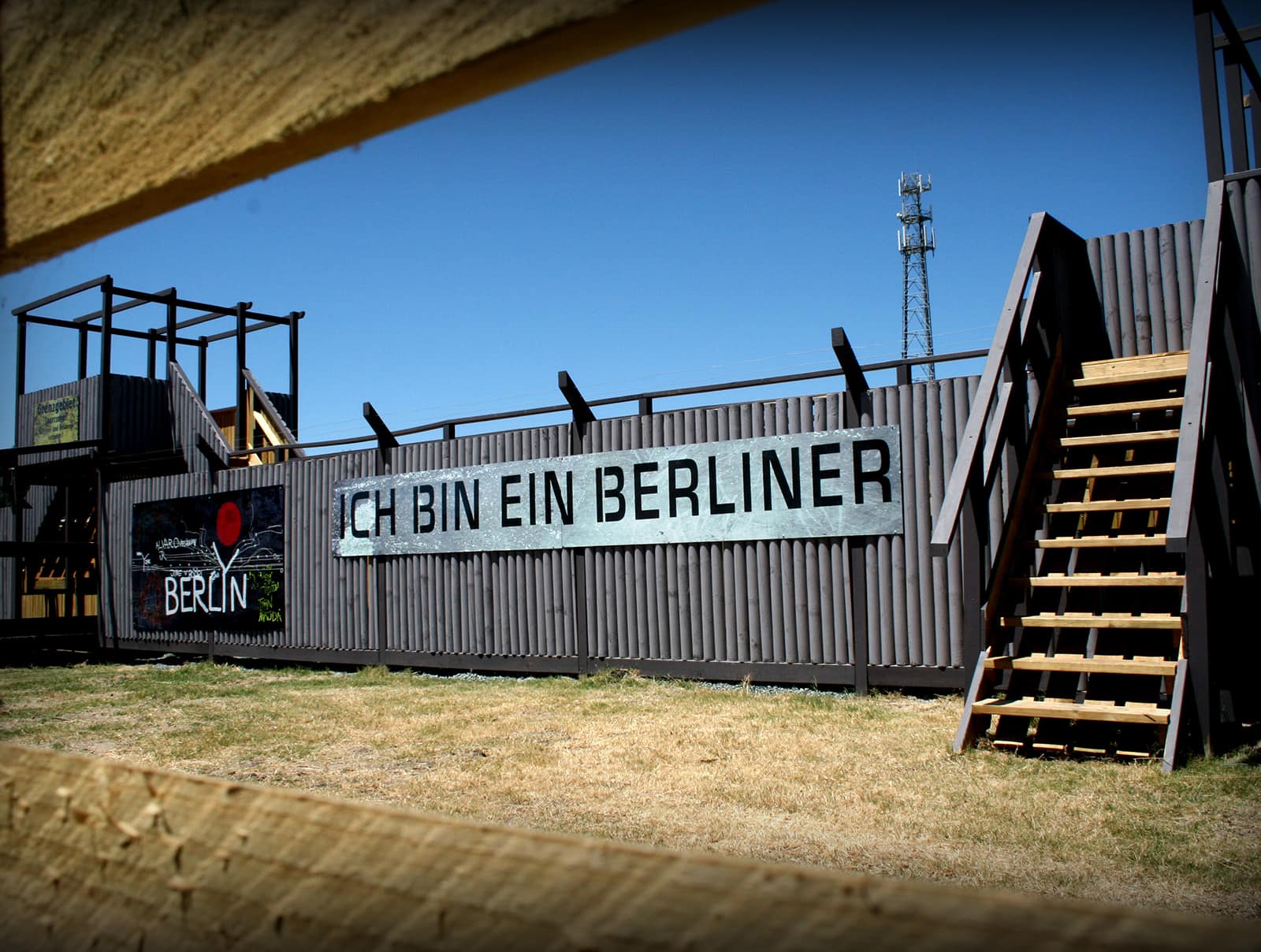 Many years of guerrilla warfare and constant civil unrest against the corrupt and oppressive government has left the city scarred. The people are distressed and unruly, and are ready to attack at any moment. In an effort to control the mounting rebel forces, the tyrannical government has hired private military contractors to build a fortified wall through the city in an attempt to separate the wealthy and privileged from the poor and oppressed. With tensions high, your mission is to unite a once divided populous under one banner. You must successfully attack the wall, bring it down and claim back the city for the people.
In this game the Allies and the Soviets start from bases on either side of the central Berlin Wall. The objective is to storm the wall and capture the flag located in the centre of Checkpoint Charlie. Once the flag has been captured it must be taken to the enemy's base on the far side of the wall in order to win the game for the people!
If the flag carrier is shot while carrying the flag, it is immediately returned to the starting point (the centre of Checkpoint Charlie) and the battle begins again!
This Game Zone is available at:
Effingham, South West London Paintball Centre
Manchester Paintball Centre
Reading Paintball Centre
We are 5-Star accredited members of the UKPBA (UK Paintball Association – the governing body of the sport in the UK), and we have full Public Liability Insurance. We look forward to welcoming you at one of our paintball centres for your next paintball event. Book your day out now by visiting the paintball booking page or calling our events team 24 hours a day, 7 days a week on 0203 869 9301.