Paintballing in Nottingham
Play paintball in Nottingham with Delta Force
For paintballing events in Nottingham, we recommend Delta Force Paintball Nottingham located off Junction 24 of the M1. The Kegworth Paintball Centre features seven massive game scenarios, each one uniquely themed and situated in a dense woodland setting. Embrace your inner Rambo as you seize the prized amulet from the centre of the giant Egyptian pyramid or storm the two-storey castle and secure victory!
The Delta Force Nottingham Paintball Centre is the place to let off steam and embrace your inner "Robin Hood". There's plenty of action and outlaws to pelt with paintballs at the centre.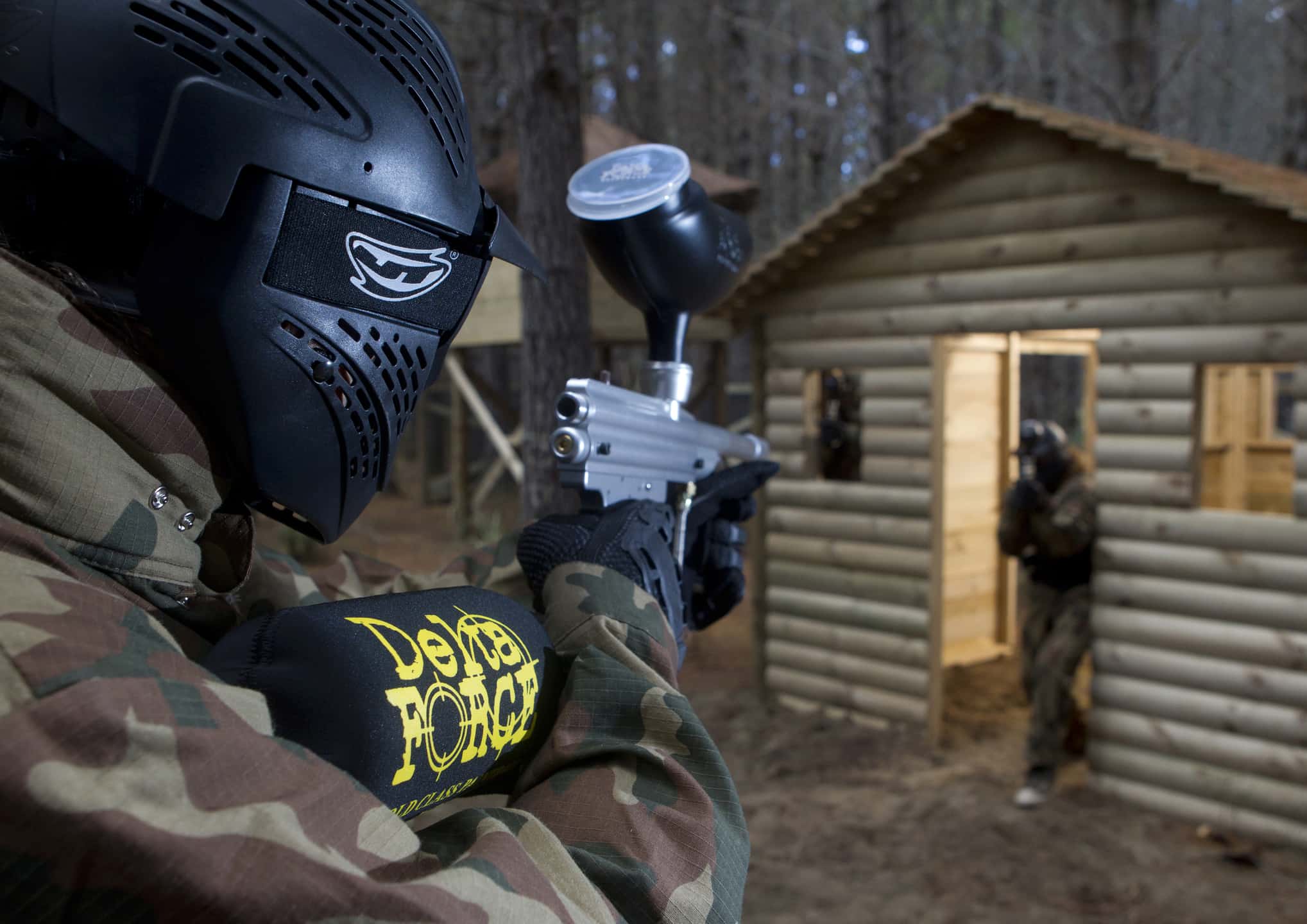 Delta Force Paintball centres nationwide welcome birthday groups, stag and hen parties, families, friend groups and company days out. So bring along a few Maid Marian's in need of rescuing, or a furious friar ready to grab a paintball gun, and take on the perilous game zones situated in lush woodland in Nottingham. Your group will enjoy paintballing outdoors with lots of laughs and action-fuelled fun guaranteed.
Escape the fast lane at Delta Force Paintball Nottingham
Of course there's a castle to storm at Nottingham! Destroy the two-storey sniper-scope advantage the opposition has using stealthy tactics to advance and go up the gangway. Launch a thunder-flash attack and paintball grenades to knock them off their game and most importantly, pelt them relentlessly with paintball gun fire!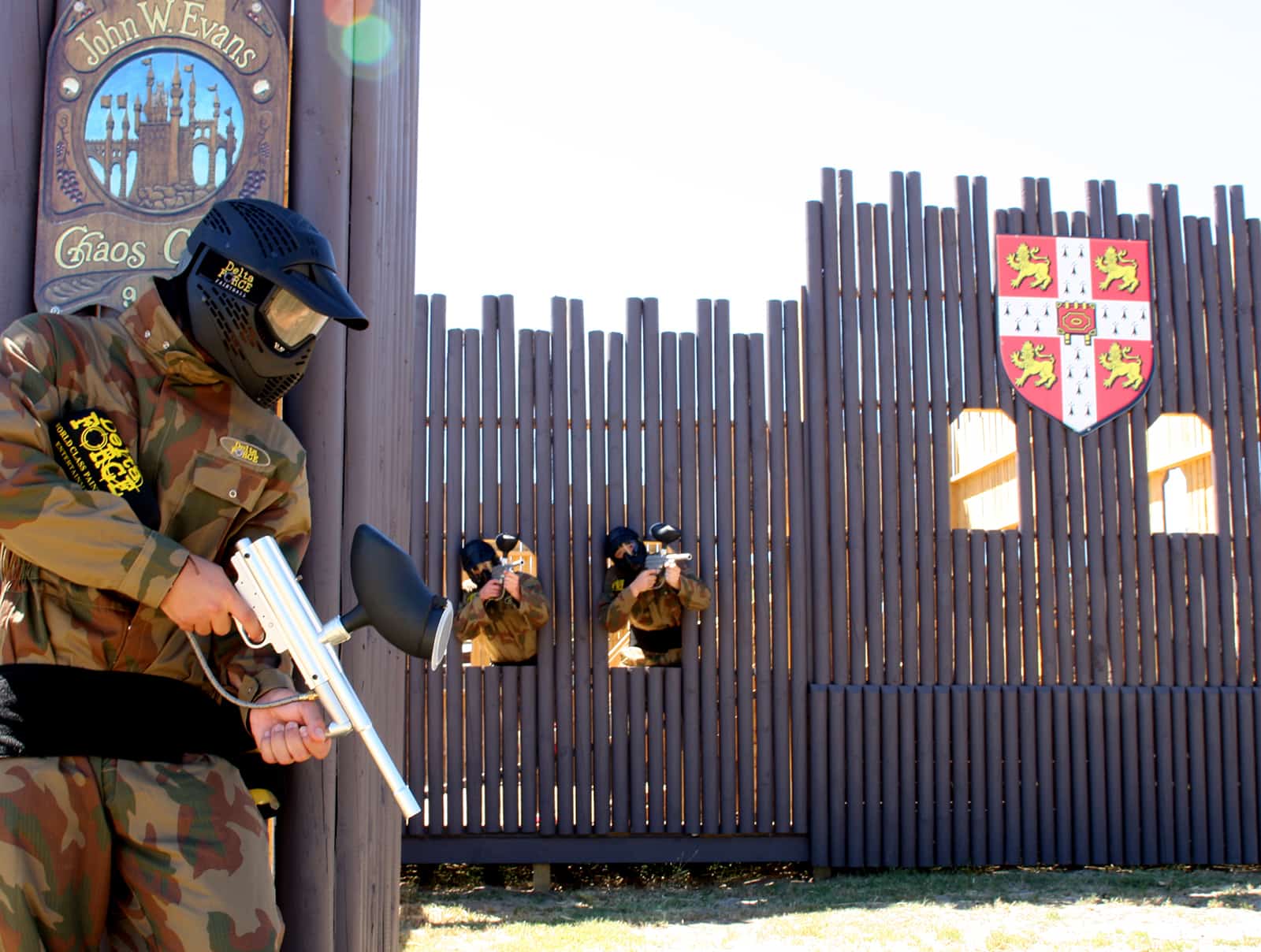 Delta Force Paintball employs an expert team of builders who work tirelessly to create movie-style paintball game zones for paintballers who want the ultimate paintballing experience. How cinematically accurate your paintball day feels is entirely up to you – let our expert marshals get you revved-up and kitted out for the best day of fun you'll remember for a long time.
Nottingham Paintball – zombies closing in
One of the most popular games at Delta Force Paintball UK centres is The Haunted Graveyard. Take cover as relentless swarms of zombies pelt your team. Don't wander gormless through fields of coffins and eerie graveyard mist – fire back! They'll smoke you out and shoot you up as you stay alive unloading a massive arsenal against this army of undead. Don't let them get their commander back or you are in real trouble!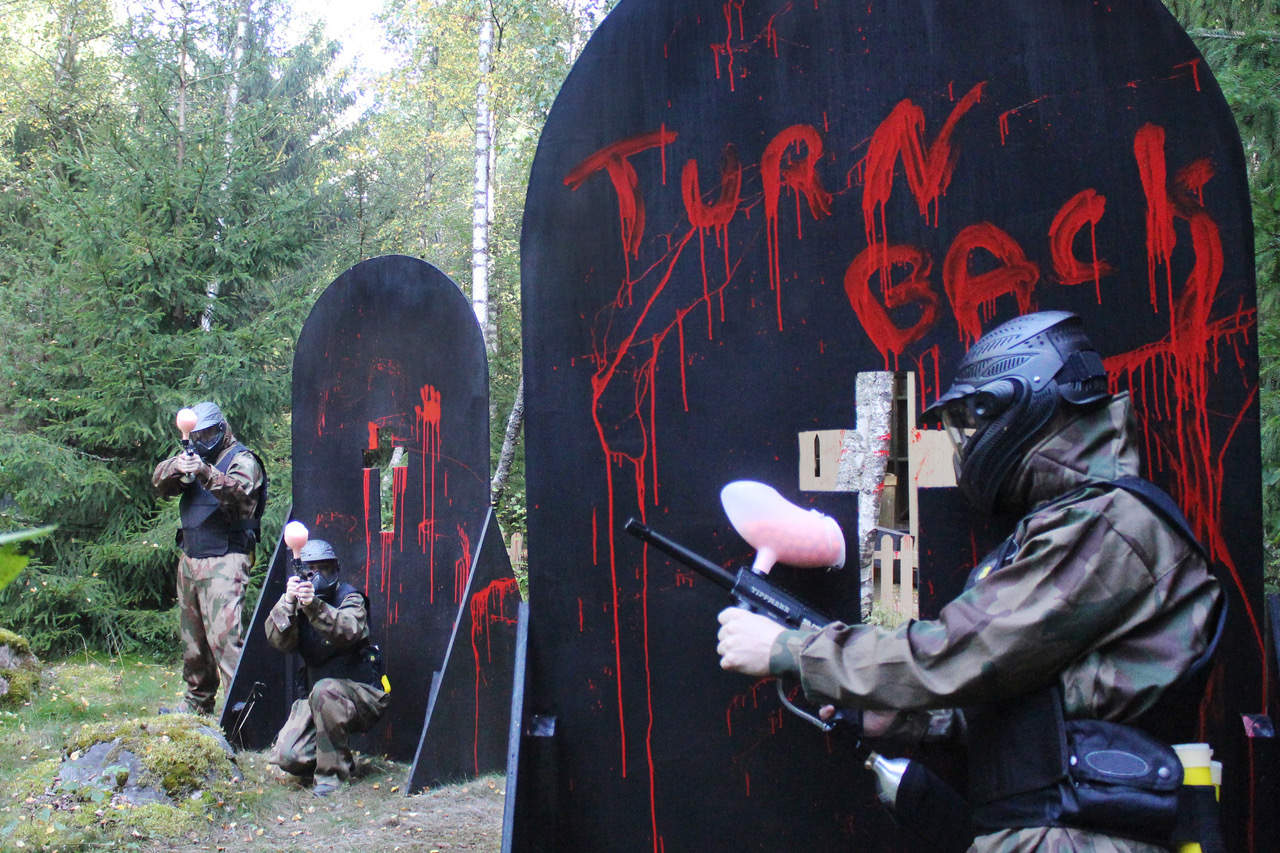 Ancient Egypt at Delta Force Paintball Nottingham
A stunning achievement in engineering, a 30ft high pyramid houses the treasures of Egypt in the game zone Tomb Raider. Pit your wits against your opponents and dodge the guardian sphinxes as you charge in blind fury to be first to secure the idol. Dying is not an option!
Shooting the opposition team, charging around at zombie armies and storming castles takes it out of the best paintball soldier. The Nottingham Paintball Centre basecamp makes the perfect picnic lunch spot where free tea and coffee is available all day. You are welcome to pre-order pizza lunch and enjoy the ambience of our military themed safe zone. Take a few photos of your group and snap some priceless moments at Delta Force Paintball Nottingham.
We can't wait to see you up at our Nottingham paintball centre for an action-packed day out paintballing.
Phone the Delta Force booking office to arrange a booking for Nottingham Paintball on 0203 869 9301and book your group into our amazing paintball centre today!