Paintballing in Cheshire
Delta Force Cheshire Paintballing: Epic paintball games
For paintballing events in Cheshire, we recommend the following locations:
Delta Force Paintball Manchester – conveniently situated just 5 minutes from the Trafford Centre, the award-winning Manchester Paintball Centre features the latest paintball scenarios in the UK, including a full-scale Wild West Town and a 60ft long Berlin Wall complete with sniper towers.
Delta Force Paintball South Manchester – based in Congleton just off the M6, the Holmes Chapel Paintball Centre delivers an action-packed paintball day out for players aged 10+ years with a variety of themed game zones including a haunted graveyard with creepy tombstones and a fortified bridge crossing.
Generally a rural county, Cheshire paintball offers some of the UK's most wonderful scenery. This makes it a perfect location for paintball enthusiasts who want to escape for the day and enjoy a gorgeous outdoor setting.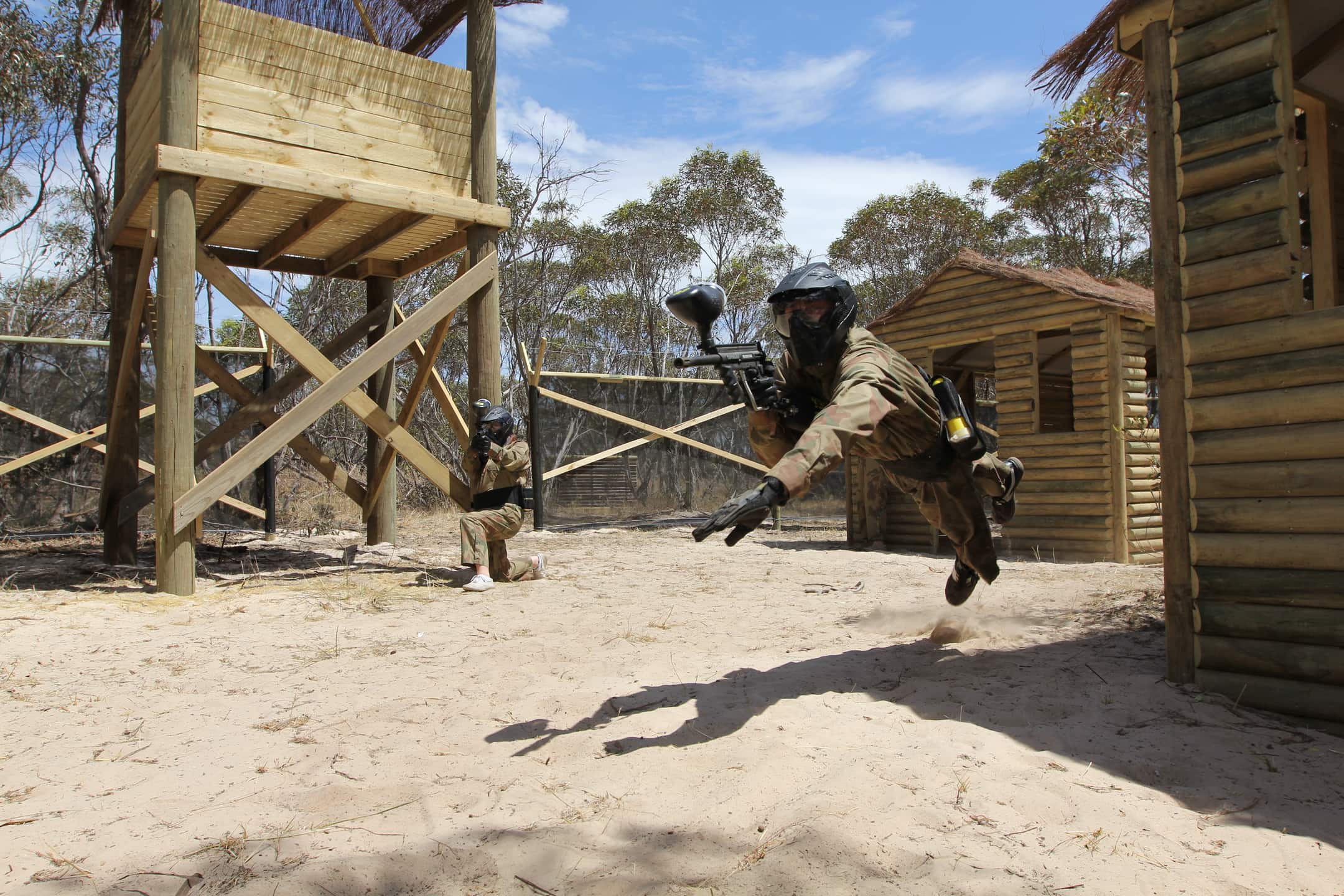 Delta Force Cheshire paintball is easily accessible from both Manchester and Liverpool and is located just off Junction 17 of the M6; providing players with one of the most extreme paintballing experiences they can get! Often visited by premier league football teams, Delta Force Cheshire Paintball has a great reputation for being one of the best paintballing centres nationwide. A key feature and a popular choice with players for a unique photo opportunity, is the genuine WWII Bofors Anti-Aircraft Gun which forms part of the Delta Force UK 'fleet' of army memorabilia vehicles!
Game zones at the Manchester paintballing centre include: The Afghan Fort which is set in the deserted hills of Afghanistan; A Bridge Too Far where allied forces have deployed a large number of paratroopers into the Netherlands; Chemical Alley, where your mission is to take control of a heavily guarded fuel depot; Mad Murphy's Jungle Attack set in the dark depths of the rainforest; Viet Cong Village, host to lots of angry villagers and the Haunted Graveyard where there will be lots of ghosts and ghouls after you!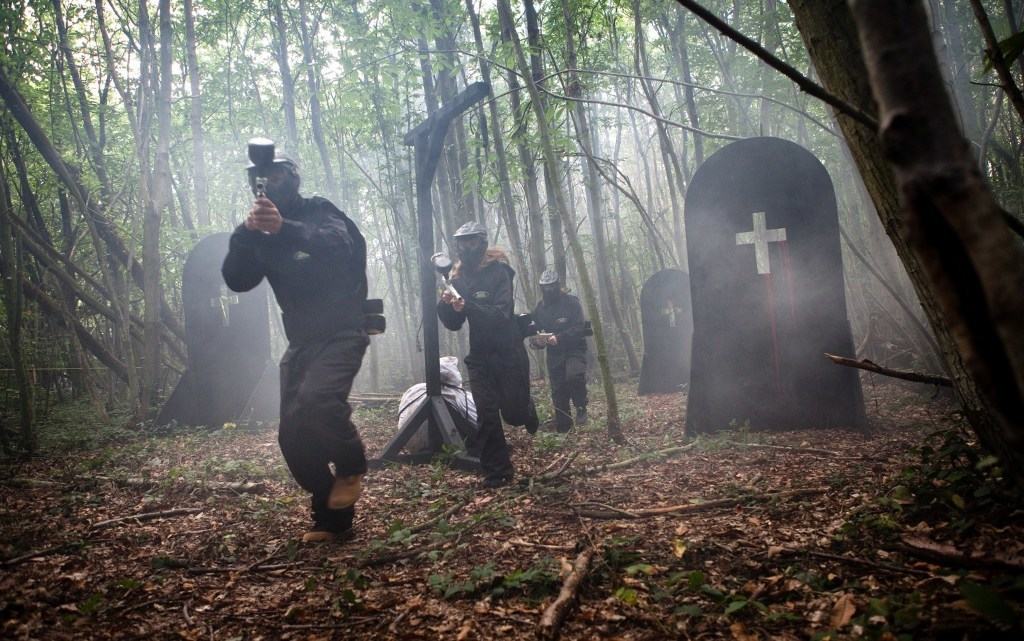 Cheshire Paintballing birthday parties at Delta Force paintball
Got a big birthday coming up? Perhaps it's your 10th, 21st, or even your 40th? For a memorable and special day out with your friends and loved ones, why not organise a birthday party at Delta Force Cheshire paintball? When it comes to organising group bookings at Delta Force, our friendly team offers excellent organisation and well thought out game scenarios to make your day exceptional. For adult players you can add a bit of a bang to your day by incorporating our paintball pyrotechnics into the games – we have a selection of paint grenades, smoke grenades and Thunderflash grenades to stun and disorientate your enemies – you can check out the details on the Adult paintball page.
For children, paintball parties are a dream come true! Imagine the fun you'll have with your friends, darting around and hiding from your buddies in the woods and trying to eliminate the opposition. For details of our full day schedule for children's paintball birthday parties, view the parties page for more information.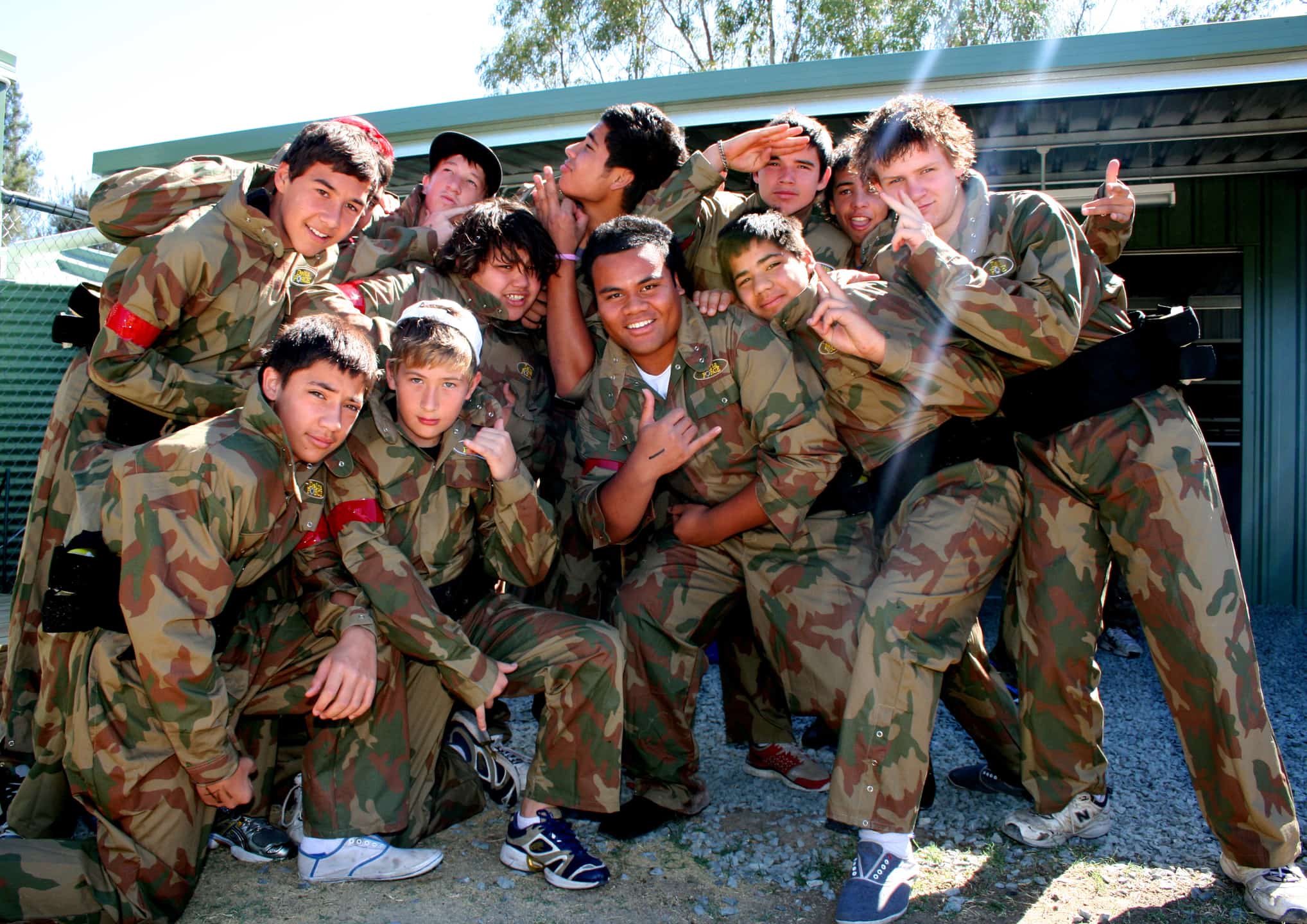 Cheshire paintballing: A favourite with Premiership Footballers
Frequented by several Premier League football teams, including: Manchester United and Manchester City, Delta Force Cheshire paintball has proved to be a real hit! Rio Ferdinand commented "…this place is amazing!" What more can we say? The man has good taste! Paintballing is a great way to bond with your friends, colleagues and even teammates. Getting some quality exercise in the great outdoors with plenty of fresh air is a fine way to spend the afternoon. So we're thrilled these premiership football teams decide to visit our Cheshire centre for a bit of team building!
For more information about our Cheshire paintball or to book a day of paintballing with us, call 0203 869 9301where a member of our team will be happy to help you.