Manchester Paintball Centre – a cut above the rest!
For paintballing in Oldham, we recommend the following locations:
Delta Force Paintball Manchester – get set for a world class paintballing experience near Oldham with a day out at the Manchester Paintball Centre, located just 5 minutes from the Trafford Centre. We deliver fast-paced, pulsating drama on six themed game scenarios. Experience the ultimate adrenaline rush today!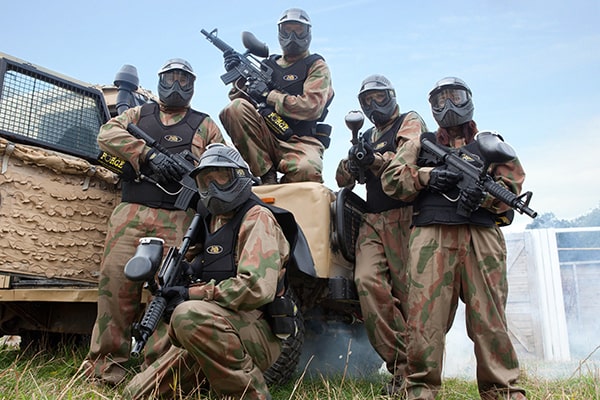 To organise a truly memorable birthday party that never fails to bring a smile, look no further than Delta Force Paintball near Oldham. Our Manchester Paintball Centre is the ideal paintball venue near Oldham that continually brings joy to enthusiastic first-timers and experienced veterans. Whether you are after fast-paced speedball, a covert woodsball sniper or an all-round paintball specialist, our game modes are designed to be exciting as much as they are challenging. In some zones, it may be all about finding the right angles to catch your enemy unawares, while in others it will be about utilising the natural surroundings for the best cover. Getting your team tactics right could be the difference between success and failure, e.g. tasking your speediest player with the job of making a b-line for the mission objective while your best marksmen (or women) provide sniper cover. However you play, it is guaranteed to be a thrilling ride to the finish!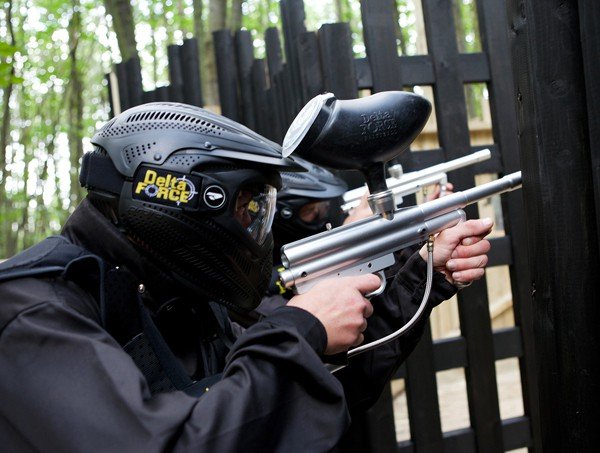 Play in epic missions at Delta Force Paintball Oldham
When it comes to the six battle arenas on offer, the Manchester Paintball Centre features sprawling arenas with unique and characteristic props and structures that wouldn't look out of place on a movie-set! From surviving a barrage of paintballs whilst trying to gain control of key command points, transporting and safeguarding a zombie head to successfully safeguarding missiles from enemy insurgents, these game zones are quite simply unrivalled to any other provider.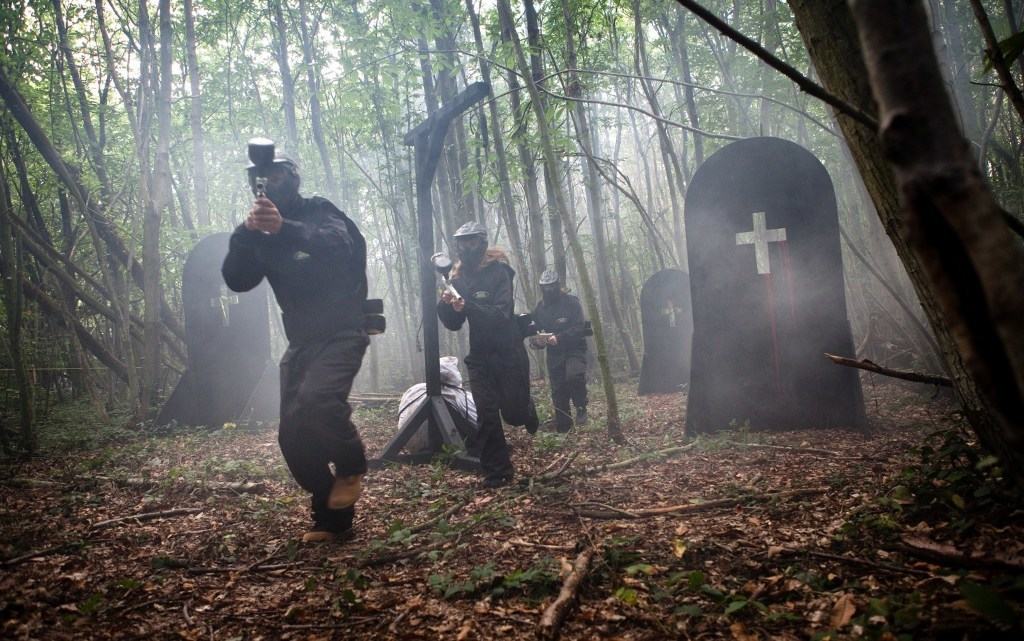 Impeccable service, all-year round and across the country
As the sport of paintballing continues to grow in popularity, Delta Force Paintball has remained with the pace-setters and adapted to the changes that occur with advancements in how things are constructed, props that offer a wow-factor and many other exhilarating additions. The Manchester Paintball Centre near Oldham mixes tradition with meeting the latest expectations from the modern-day player – gripping scenarios that put teams in the thick of the action, brand new equipment that can be relied upon and friendly staff who make sure every visitor feels welcome. To book an affordable and totally unforgettable day out at this five-star paintball centre, contact our friendly booking team today on 0203 869 9301