FEATURE ARTICLE
Delta Force paintball Slough – opening soon!
Delta Force is adding another world class entry to our catalogue of paintball centres in the Greater London area, with the launch of the brand new paintball centre in Slough only weeks away! Situated at an even distance between the M25 and M40, the paintball centre is easily accessible from a number of towns in the Buckinghamshire area, like Uxbridge and Maidenhead.
Aside from the usual assortment of game zones you would find at other Delta Force centres, the Slough centre is the first one to feature a brand new London After the Apocalypse game zone. As you can tell by the title, the post-apocalyptic paintball scenario involves storming the war torn streets of the nation's capital and using abandoned double-decker buses as shelter. Sounds like something straight out of a zombie film! Alternatively try your luck at Speedball, woodland paintball's fast pace scenario where the objective is a team death match – you must eliminate all of your opposition without being caught out in the heat of the battle!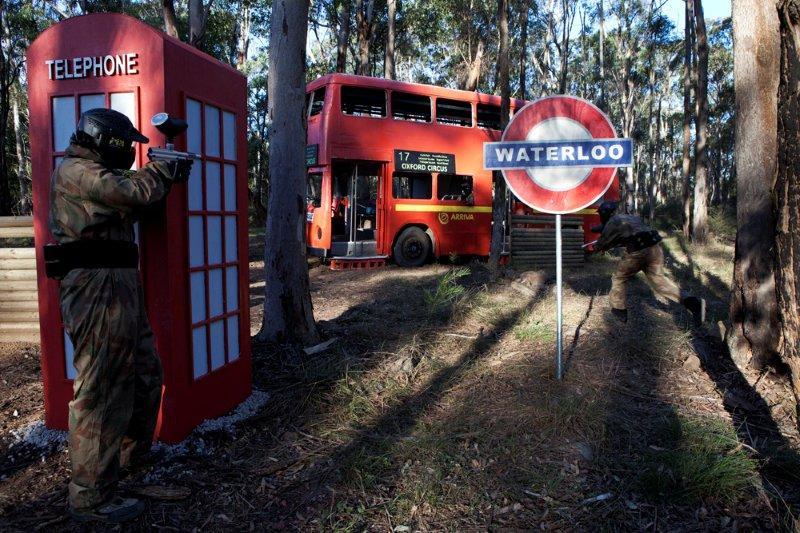 Our Slough Paintball Centre is set to revolutionise the paintball experience and add to Delta Force's portfolio of gold standard centres throughout the UK, providing superior battlefields, equipment and fun & friendly staff who have been trained to a high level to ensure you experience the ultimate day of paintball action.
Opening in late May, expect this centre to be the talk of the summer in paintball circles! Book your place now by calling our booking office on 0844 477 5050