Paintballing in Leicester
Paintballing Leicester – we don't compromise on quality!
If you're looking to play paintballing in Leicester, we recommend the following world-class paintball centres:
Delta Force Paintball Nottingham – get ready to experience the ultimate rush just off Junction 24 of the M1 at the Kegworth Paintball Centre as you stalk the enemy through dense undergrowth to capture the ancient artefact hidden in the centre of the ancient pyramid. There are a total of six exciting missions awaiting you so book your paintball experience today!
Delta Force Paintball Coventry – located near the M6 and M69 motorways, this centre caters to Leicester paintballing players with a selection of exciting paintball game zones to get your adrenaline pumping! Perfect your aim on our selection of Call of Duty themed missions as you battle it out alongside friends and family.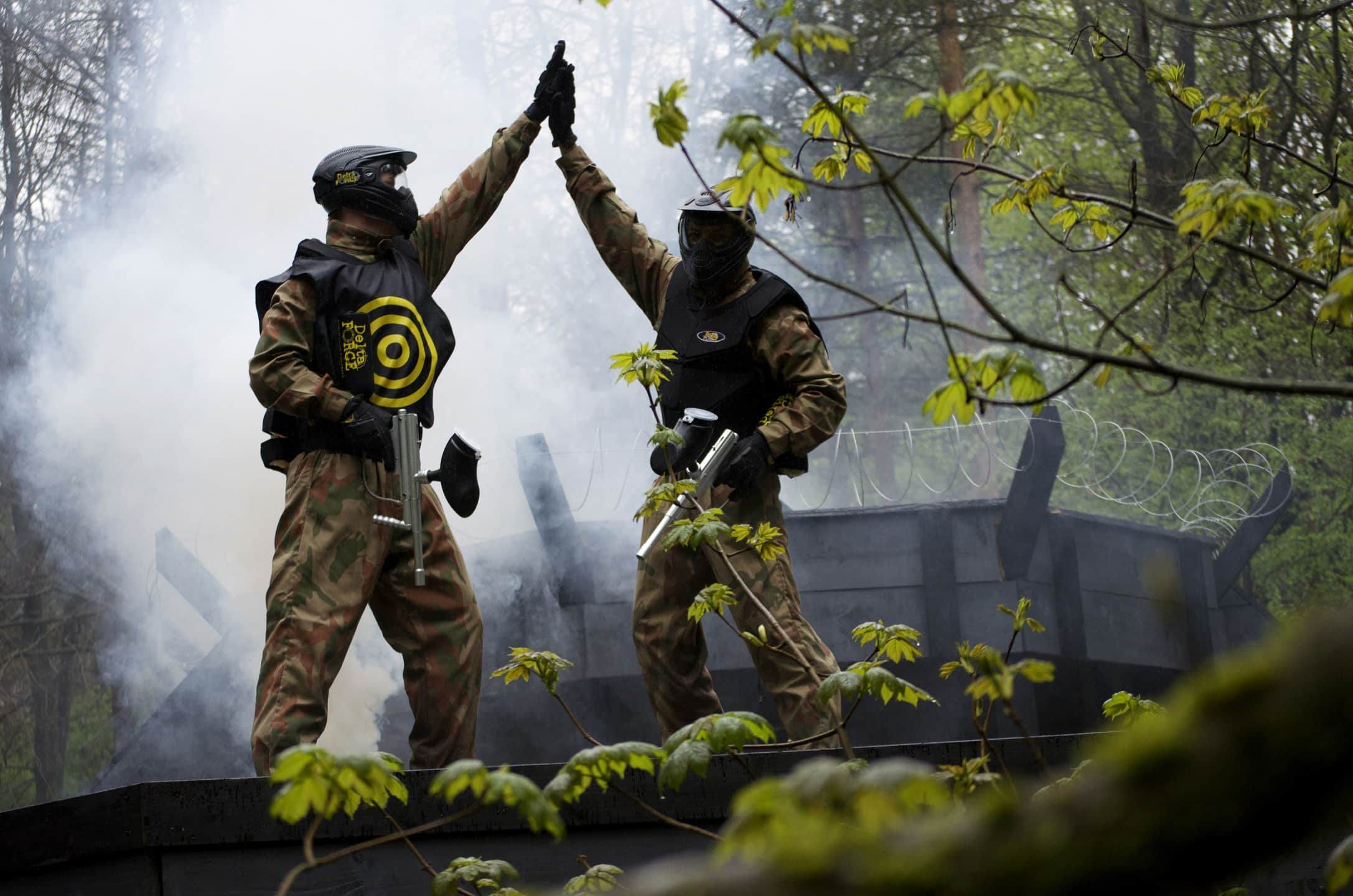 When we say that our sprawling game zones are totally in a league of their own, we really mean it! Signing up with Delta Force Paintballing Leicester immediately enables all of our players to gear up with the very latest equipment to become available in the industry – why spend hundreds upon hundreds on sourcing your own equipment when we can provide it for free? Once you're kitted up, it is time to plan subterfuge tactics without any apprehension, and to put all your trust in our expert marshals and cheerful on-site staff! Movie-quality props, landscaped natural habitats, enthralling mission scenarios; we aim to go exceed expectations and to bring out the best in these features for your enjoyment. When it comes to creating lasting memories between friends and families, the results are there for all to see, so jump into some paintball mayhem and join the fun!
Encouraging players of all ages and backgrounds – Delta Force Paintballing Leicester
At the Nottingham Paintball Centre near Leicester, we cater for players aged 10 years and up, meaning it's the ideal outdoor activity for schoolchildren, youth groups and recently The Scouts to expend some energy outside of the playgrounds and campsites. Ability doesn't factor in to enjoying paintball; just as many first-time players come out on the winning side as do the hardened veterans of the sport. This is because there are so many roles to play during a match, not everybody has to be the hero – why not support your comrades from a quiet spot, picking off the enemy without them ever discovering your position? Covering fire can help a great deal, but remember not to waste all your paintballs! Unfortunately we don't have vendors out in the battle arenas just yet…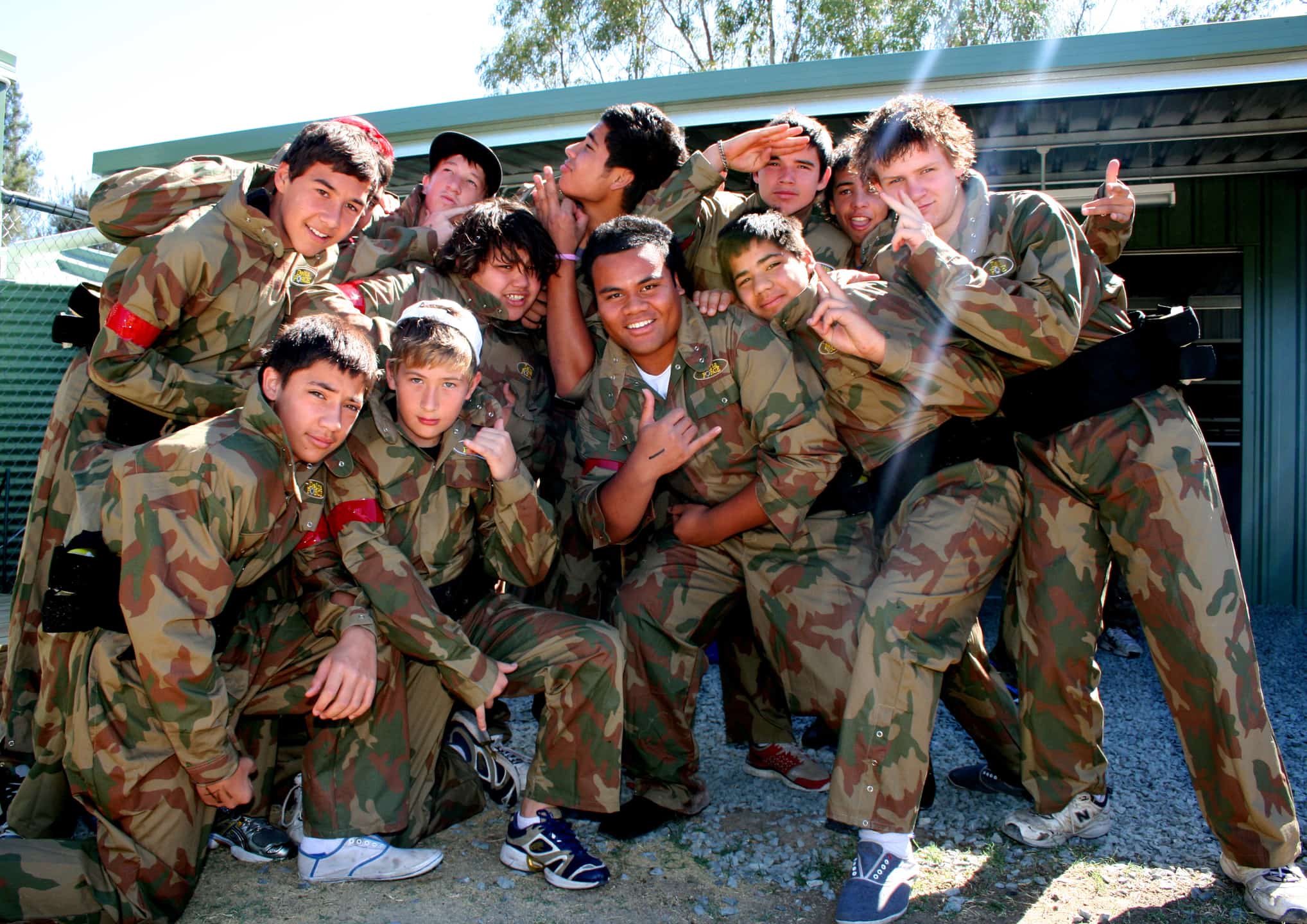 The Nottingham Paintball Centre is on-hand to host your unforgettable event!
Affordability also comes as standard with Delta Force Paintball Leicester. Our day and half-day packages at the Nottingham Paintball Centre are the ideal starter or finish to a busy weekend schedule; share laughs and embarrassing pitfalls as you and your group create real drama in our unique mission scenarios and awesomely-themed game arenas without breaking the bank. What's more, keep on the lookout around base camp for the latest A-Lister to be kitted up in our distinctive gear – we have celebs visiting Delta Force all the time, such is the attraction to play with the UK's number one provider!
To book your very own elite paintball experience at the Nottingham Paintball Centre near Leicester, contact us today on 0203 869 9301.