Choose from two epic centres with Delta Force Paintball Croydon
For those looking to play paintball in Croydon, we recommend the following locations:
Delta Force Paintball South East London – this popular venue located close to London hosts a variety of paintball events ranging from Corporate team building days out to children's birthday parties. The Orpington Paintball Centre is waiting to host your paintball experience no matter what!
Delta Force Paintball Kent – one of the latest world class paintball centres added to the Delta Force Paintball portfolio offering an awesome paintball experience for players aged 8+ years.
Those on the lookout for some intense paintball fun near Croydon are certainly in luck; two of our 32 nationwide paintball centres can be conveniently found in the verdant county of Kent, including one right on the doorstep of London. The South East London Paintball Centre is located in Orpington and features several of our classic game zone formats, a fantastic team made up of dedicated and knowledgable staff, whilst the Kent Paintball Centre likewise entertains hundreds of eager paintballers on a weekly basis – read on to find out more about these two great locations.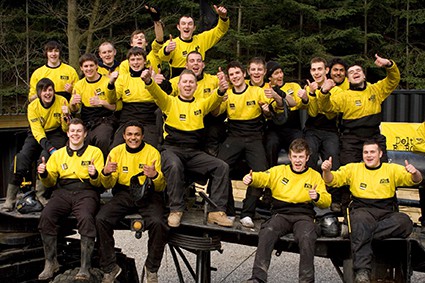 Bring your game face and best aim to the Kent Paintball Centre!
YJust a few clicks away from Croydon is the Kent Paintball Centre in Westerham, a place full of engrossing game zones that are designed to be as realistic as possible – visitors will be left breathless after taking on the enemy in Castle Wallenberg, storming a fort in Afghan Command Post or initiating a flanking manoeuvre in Chemical Alley. There are an incredible seven unique game zones for players to try out paintball tactics and manoeuvres. How about trying your hand at defending the Prime Minister from covert insurgents hell-bent on his assassination? Use the awesome movie-quality props as your cover and sniping positions, including two double-decker London buses, black cabs and phone boxes! Or maybe you would prefer to be part of a band of outlaws in a dangerous Gold Rush mission; carefully take out the defending constabulary as they look to protect a whole heap of shiny gold swag…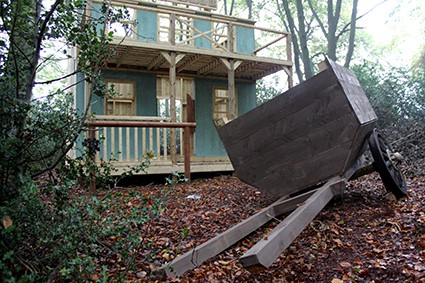 The South East London Paintball Centre welcomes all-comers…
To ensure players get the most from their South East London Paintball Centre experience, the five sprawling game zones that feature within the woodland confines all harbour the potential for unforgettable acts of bravery. Will you make the first move in Castle Wallenberg and attempt to breach the stronghold? Not many manage it, but plenty of guts could see you through! For the more tactical-minded player, Chemical Alley is the ultimate speedball experience, which requires plenty of out-manoeuvring the opponent and capitalising on flanking opportunities. So many opportunities to try out sneaky strategies, but don't get too cocky – otherwise the resident Terminator will be on your case!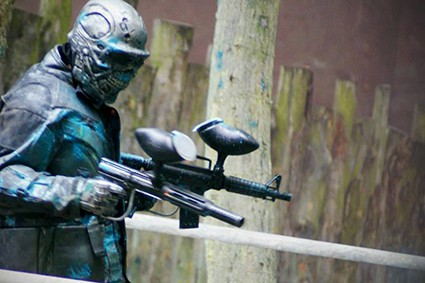 Don't miss out on this awesome opportunity – our limited spaces fill up fast! Contact the Delta Force Paintball Croydon booking team today on 0203 869 9301