Farnham paintball with Delta Force
Want to play paintball in Farnham or surrounding areas such as Haslemere, Churt, Bordon or Godalming? Well the good news is that Delta force Paintball operates several paintballing centres close by. For full details of your nearest Farnham paintball centre please view the details below:
The Effingham paintball centre is located about 17 miles from Farnham on Old Lane in Effingham, Surrey. This centre features 7 exciting game zones, including the popular London Apocalypse scenario, complete with red London buses and familiar landmarks. Only a 30 minute drive away from Farnham, why not treat yourself to a great day out today?
The Maidenhead Paintball Centre sits roughly 18 miles from Farnham on Cannon Lane in Shottesbrooke, Maidenhead. Complete with 6 feature packed game zones, this centre is perfect for any Farnham paintball fans. Set in the heart of Berkshire this centre is only a short 30 minute drive away from Farnham so make the most of your day and book a great day of paintball with Delta Force Paintball.
The Cobham Paintball Centre is located about 18 miles from the centre of Farnham on Horsley Road in Effingham, making it perfect for nearby Farnham paintball fans. With an epic 7 game zones and a serious collection of Hollywood props, the Cobham Paintball Centre is the place to be for a great day of outdoor action. You'll also be pleased to hear that the Cobham Paintball centre is roughly 30 minutes drive from Farnham. So come on down today.
About Farnham
A former Roman settlement, Farnham sits in the valley of the River Wey, which joins the River Thames near Weybridge. The town is famous for its corn markets and association with the creative arts, thanks to the Farnham School of Art that has been helping a great many young creative's hone their talents since 1866. Did we also mention that Farnham has it's own castle?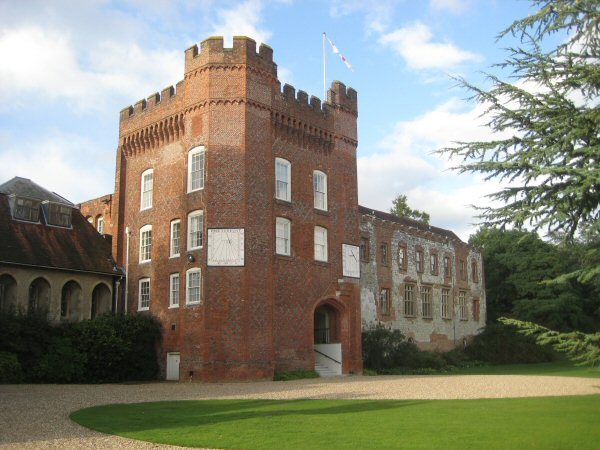 Farnham Castle
Interested in booking a great day of paintball in Farnham?
Why not give our friendly bookings team a call on 0844 477 5115*. Lines are open 24 hours a day and a member of our team will be more than happy to answer any questions you may have about Farnham paintball days out.