Paintballing in Warwickshire
Prepare for paintball with a punch with Delta Force Paintball Warwickshire
For the ultimate paintballing experience in Warwickshire, we recommend the following locations:
Delta Force Paintball Coventry – conveniently situated near the M6 and M69 motorways, this awesome paintball centre features Call of Duty style game zones that will get your adrenaline pumping! The iconic Operation Desert Storm mission scenario is a hit with Warwickshire paintball players and is modelled on a British Forces training facility.
Delta Force Paintball Birmingham – featuring planes, tanks and even a giant ancient pyramid, your paintball experience at the Birmingham Paintball Centre will be like no other! Gather your friends and family as you take to the largest paintball centre in the Midlands for a day full of adventure!
Delta Force Paintball Staffordshire – a family favourite located in Lichfield, this venue caters for all players aged 10+ years and offers exciting mission scenarios littered with props such as WWII bridge crossings, thatched village huts and abandoned forts.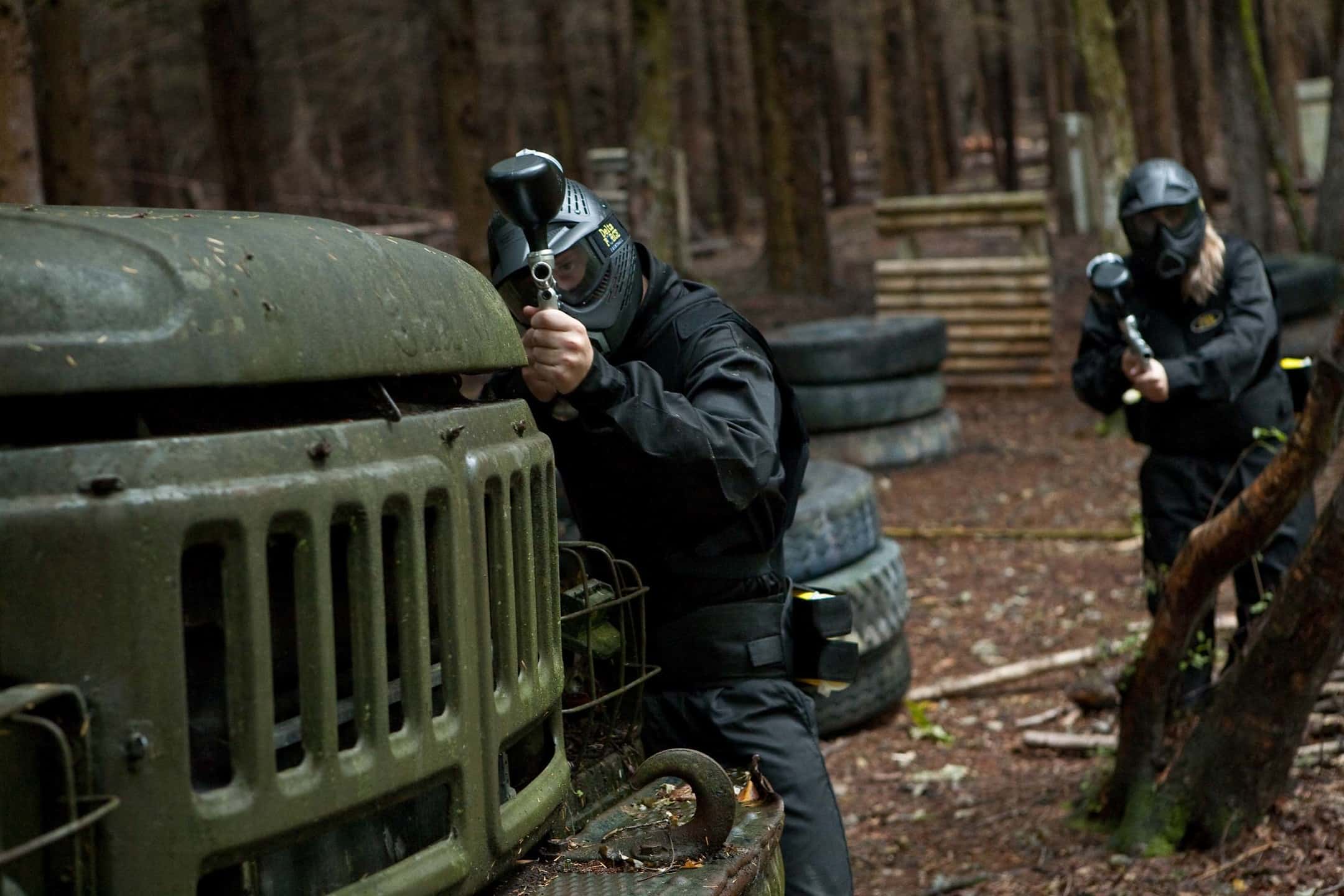 Any paintball event that you decide to organise through Delta Force Paintball Warwickshire will be an all-round awesome experience like no other, whether you are visiting as part of a birthday group or taking teamwork seriously in a corporate outing. Going that extra mile to bring you first-class services, facilities and special features – such as our unique match formats or the resident, unforgiving Terminator – give us that edge over competitors and ensures that a day out at the Coventry Paintball Centre is an absolute must for all adrenaline-rush paintball enthusiasts!
Visit the Coventry Paintball Centre for one-of-a-kind game zones!
This award-winning location can cater to all Warwickshire paintball entusiasts and is home to enthralling and unique mission scenarios; where else can you find a replica Middle Eastern village, or a towering Sheriff's Castle that houses the King's army? Since paintball is the ideal outdoor activity to inspire teamwork, efficiency and self-confidence, hosting corporate clientele, youth groups, schools and more has become second nature for the Coventry Paintball Centre team. We relish the opportunity to work with these groups in the effort to not only provide important downtime, but also give opportunities for those to who need the confidence boost to help them succeed and take it into other environments in daily life.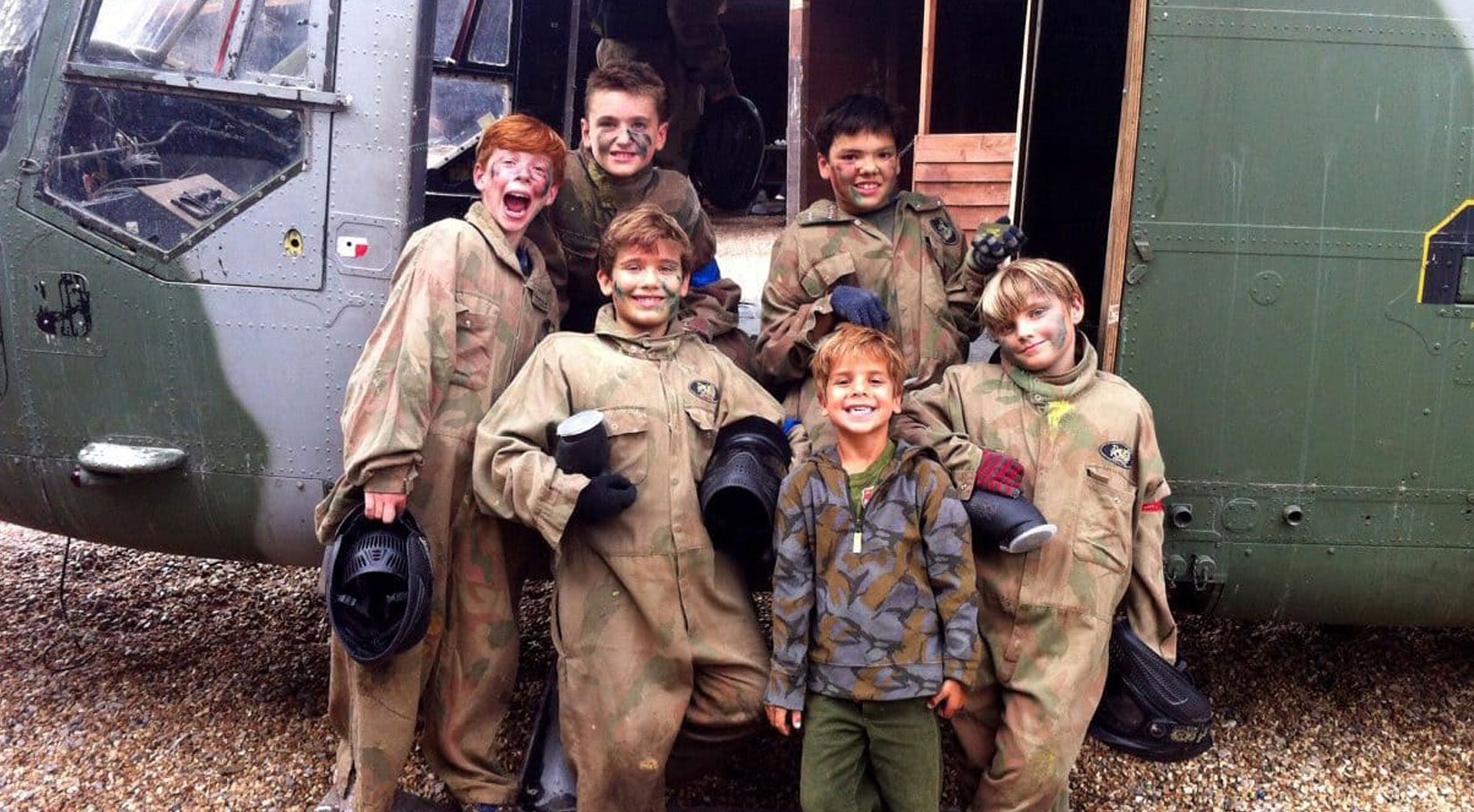 Inspiring confidence and delivering first-class paintballing events
Set amongst stunning woodland backdrops, players will be able to experience serious tactical game play thanks to the engaging scenarios, mission objectives that promise real challenges you can't find in any computer game and a unique points system to keep players motivated. It's not just about becoming the MVP for your team – although that certainly helps – but more about how your team gels and outwits the opponent. With a massive six game zones available, being able to adapt to different paintball styles will also be a big help on the day and our state-of-the-art equipment will likewise play a big part in assisting you in your fight for victory!
Sound like fun? It sure does to us! We promise to make your stay as welcoming as possible; contact our booking team today on 0203 869 9301.