Paintballing in Wales
Delta Force Paintball Cardiff – great paintball days in Wales
For paintballing in Wales, we recommend the following venue:
Delta Force Paintball Cardiff – located in Pentyrch, this leading paintball centre in Wales caters for players aged 8+ years and offers a range of themed paintball scenarios in a dense woodland setting. Choose the leading paintball provider in Cardiff for a birthday celebration, stag or hen party or just a fun day out with friends and family!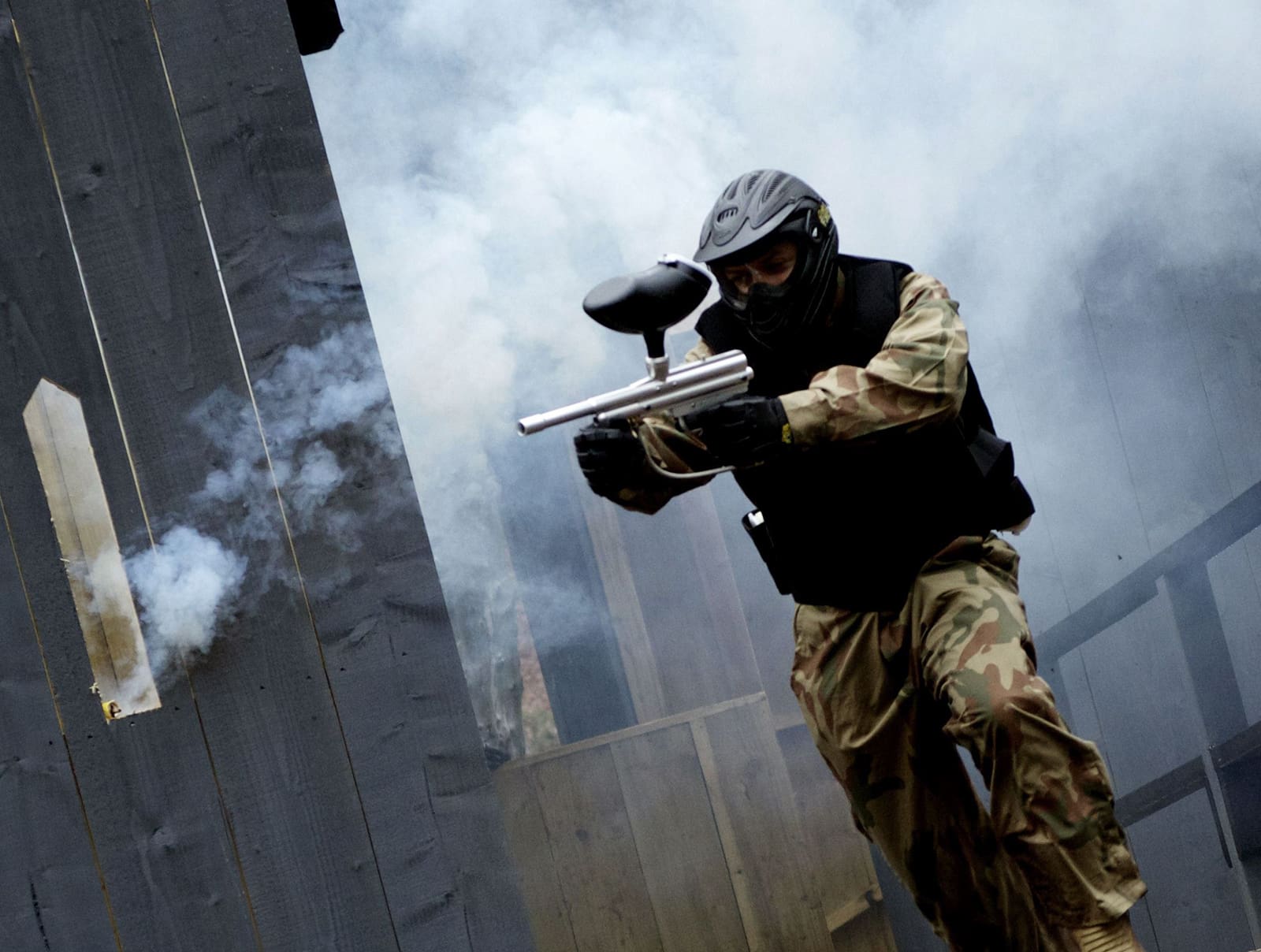 The rolling Welsh hills are alive with the sound of splattering paint! Here at Delta Force Paintball Cardiff, we specialise in providing awesome paintball action for birthday boys and girls, stag and hen parties, youth trips, corporate and private groups and basically anyone who fancies themselves as the next Arnie or G.I. Jane!
At our Cardiff-based paintball centre, we frequently have visitors comment on our fantastic on-site staff, who ensure everything runs smoothly and safely, from the opening safety brief in the base camp to the final match at the end of the day. After all, we have been providing unforgettable paintball days out for over 25 years across our 29 UK paintball centres so we know how to make your paintball experience that bit more special.
Action-packed paintball game zones in Wales!
Whether you are coming for your first ever paintball experience or you're an expert marksman, Delta Force Paintball Cardiff provides challenges for all participants. The spectacular woodland and wild shrubbery give the ideal backdrop for intense paintball action, as players can quickly alternate between natural cover and our purpose-built fox holes and buildings; perfect for when you need to flank your opponents!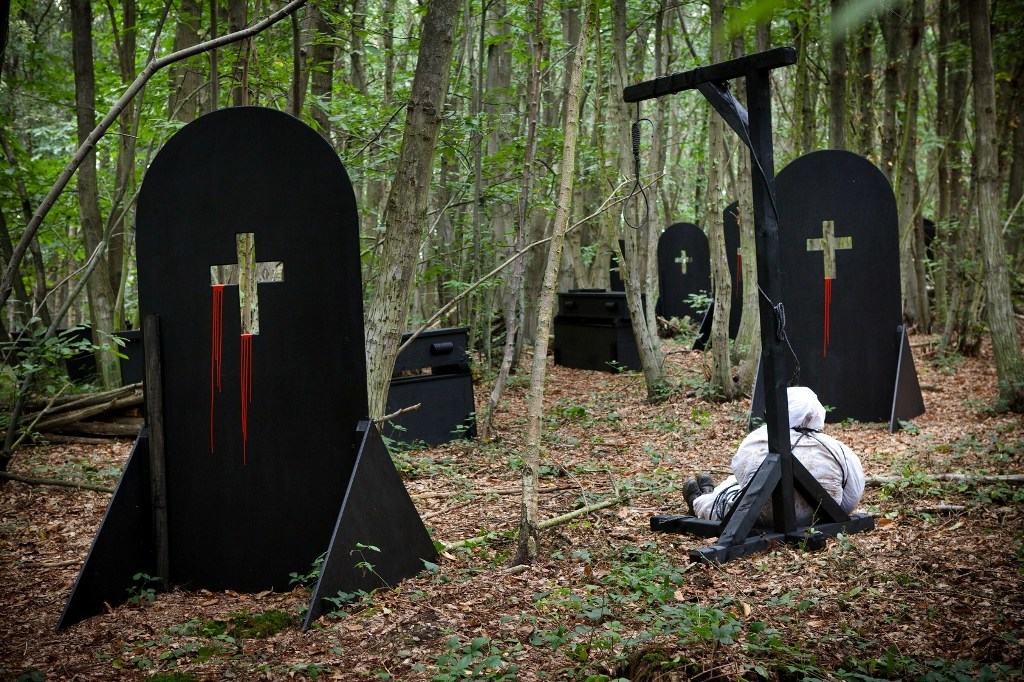 'D-Day Landing' is one of the more popular game zones; designed to be a small-scale simulation of the Normandy beach landings of June 6th 1944, the attacking Allied forces have to shoot their way out of the amphibious landing craft and traverse the open beach and barricades, before successfully storming the bunker and clearing out all enemies. The defending Axis players must remain in their positions and defend the bunker, which is easier said than done…
Unique to Delta Force Paintball centres and sometimes referred to as 'Dawn of the Dead' (where specific items must be captured), the 'Haunted Graveyard' is a themed Speedball zone that guarantees fun and frantic paintball! As you dodge from tombstone to tombstone, be wary of paint and flash grenades, popular warfare accessories on what can sometimes become a desperate battle for survival. It might be an idea to grab some for your own arsenal!
Mini-ball at Delta Force Paintball Cardiff
For those little 'uns who are left at base camp wishing they could join in with their siblings and parents, Delta Force Cardiff has just the answer: Mini-ball is a new format of paintball that has been created exclusively for 8-10 year olds, with everything from the semi-automatic paintball guns to the US spec anti-fog goggle system being designed specifically for extra safety but without losing any fun factor.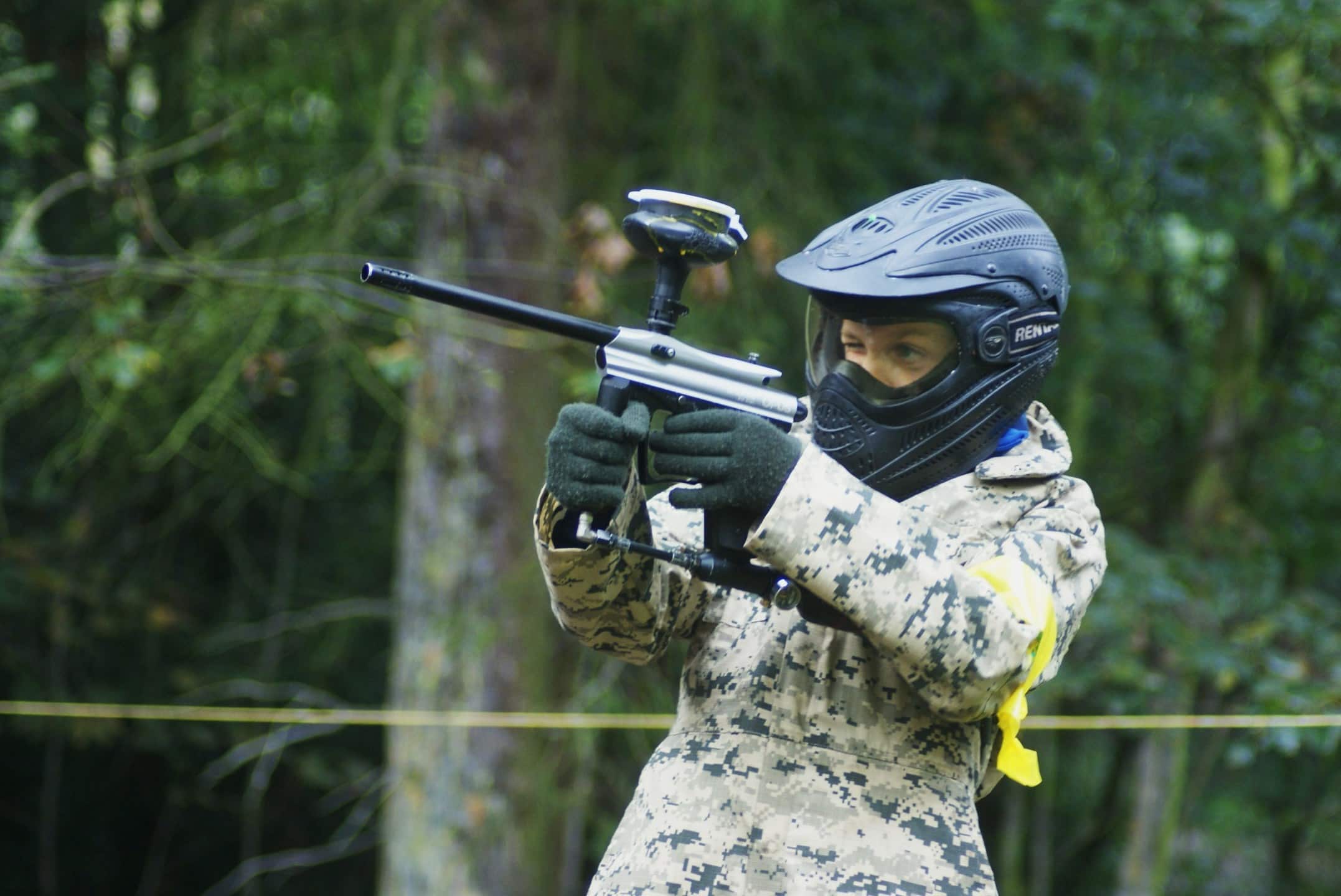 Here are a few reasons why parents will be able to sleep easy at night:
Players use Spyder .50 calibre guns; lightweight, efficient and modelled for younger children, these guns require far less energy to carry and use. What's more, they fire smaller and lighter paintballs meaning there is a minimal risk of bruising – trust us, getting hit by one of these will feel nothing worse than a flick of a finger!
Each child  undergoes a spot check to confirm the equipment is fitted properly before heading out to our game zones by one of our experienced marshals – we actually have a higher marshal-to-child ratio than you would typically find with guardians at a school.
Despite being statistically safer than golf, paintball safety should always be taken seriously. All of our 29 nationwide paintball centres have been rigorously tested by health and safety officials and are proud to have been awarded a five-star safety rating by the UKPBA.
Other affiliated paintball locations
The paintball centres in both Snowdonia and Pwllheli have fantastic game zones available, from traditional woodsball scenarios to fast-paced speedball action. These centres provide for tournament level matches as well as the general public (ages 12+). Alternatively, Delta Force Paintball has centres located just across the border, including Delta Force Paintball in Manchester, South Bristol or North Bristol located on the city outskirts, making paintball enthusiasts spoilt for choice when it comes to delivering the best paintball experiences in the UK.
To book your ultimate paintball day out in Wales, contact us on 0203 869 9301today.