Paintballing in Sussex
Delta Force Paintball Crawley in West Sussex for intense paintball play
For paintballing in Sussex, we recommend visiting Delta Force Paintball South London located in dense woodland in Crawley. This paintball centre in West Sussex provides a range of events suitable for players aged 10+ years. Six exciting mission scenarios feature extensive props to ensure your paintballing event is a hit, whether it's for a birthday party, stag or hen celebration or corporate event.
Delta Force West Sussex, is straight off the M23 at Junction 10a on the outskirts of Crawley. The West Sussex Paintball centre offers six game zones and tremendous variety to thrill and excite paintball players looking for the ultimate paintball experience.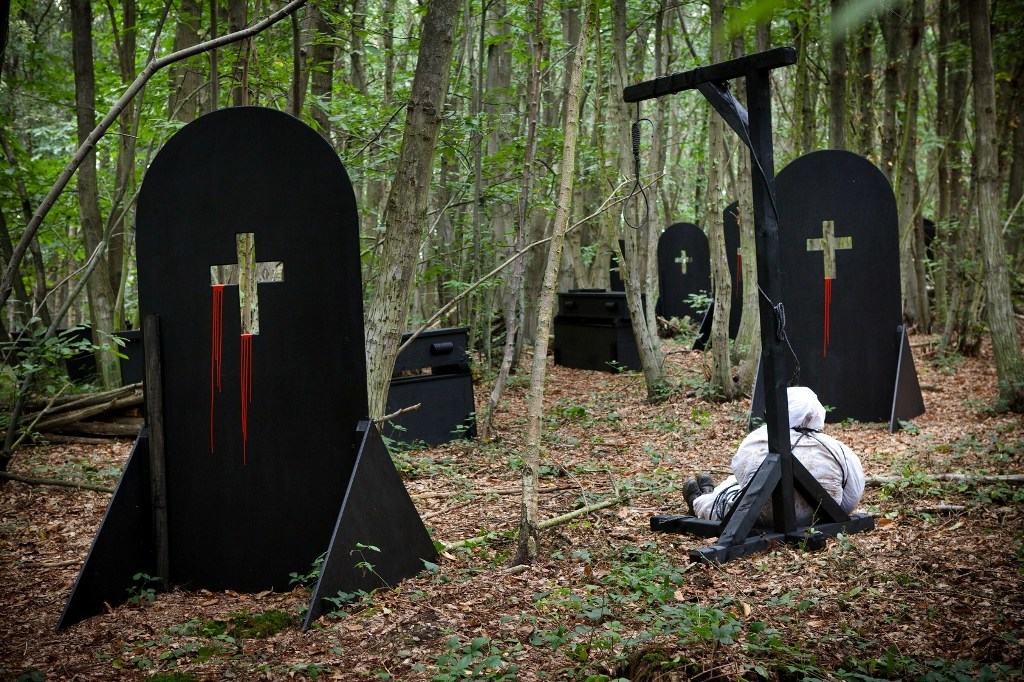 The aim of the team at Delta Force Paintball is to deliver world class paintballing events at centres nationwide that are professionally run – guaranteeing a fun and safe day out at great value. On every level, a day out at Delta Force Paintball in South London won't disappoint!
At the Crawley paintball centre six action-packed game zones provide all the fun and adventure serious fans of paintball games anticipate.
West Sussex Paintball combat zones thrill paintball players
Delta Force invests in a professional army of builders who continually design paintball centres resembling world-class theme parks. With Delta Force you aren't just firing into a bunch of sandbags, the game zones are modelled on the latest X-Box and PS3 maps and your favourite action movies straight from Hollywood.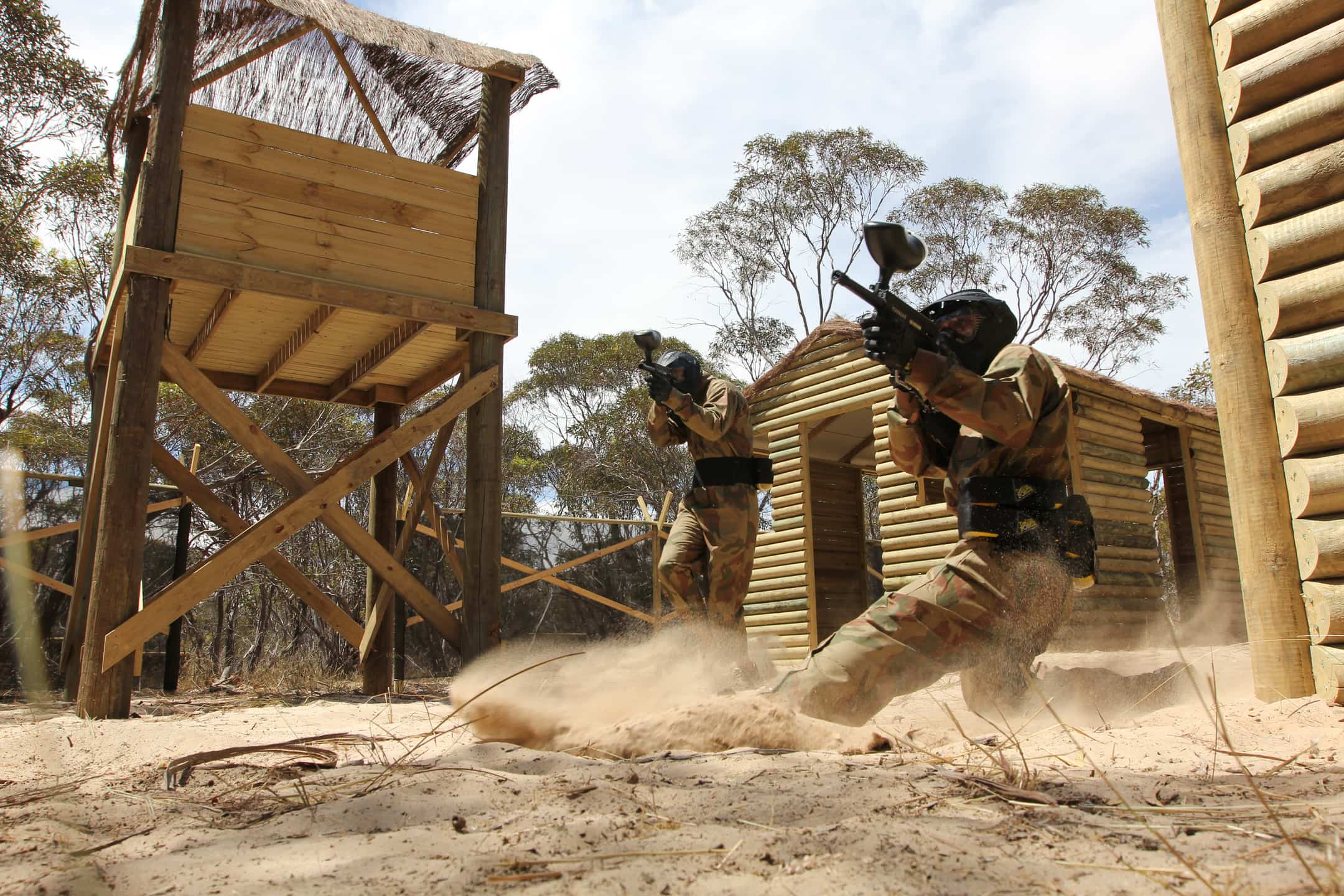 Invite a group paintballing with Delta Force Paintball and battle against the odds in the strange land of Afghanistan. Team tactics decide the ultimate victors alongside selective fire as you work together to stalk through Command Post, avoiding snipers who have you in their scope-sights, insurgents hurling smoke-bombs and the unpredictable, the strange, and the downright surprising.
When faced with the imposing fortress of the Castle Wallenberg game zone, strategic play, intense paintball fire and a wall of attack requires attacking paintball players to advance using defence shields. Teams face intense fire as they claim the two-storey stronghold from the enemy army and defeat a dastardly and nefarious scheme to control the world as we know it.
As you face a relentless opposition, or win victory after an intense onslaught, Delta Force paintball marshals at West Sussex stay with your group throughout the day. Whether you are ten years old celebrating your birthday, or attending as part of a stag/hen do or company day out, Delta Force ensures safety and fun are dual priorities for the day.
The excitement builds from the moment you enter the well organised and professional basecamp, decorated with military-style memorabilia and run like a proper Q-store. Outfitted in Delta Force paintball equipment including a black 'ninja' full body suit, body armour, anti-fog goggles and the ultimate accessory – your paintball gun – get ready to charge and pelt the opposing side with paintball fury!
To book our fantastic West Sussex paintball centre near Crawley phone the Delta Force booking team on 0203 869 9301and arrange an amazing day paintballing now!