Paintballing in Oxford
Oxford paintballing – play with the leading provider!
If you're looking to play paintball in Oxford, we recommend the following locations:
Delta Force Paintball Milton Keynes – set to the west of Milton Keynes in Banbury, this popular venue caters for players aged 10+ years and features a variety of game zones with props such as a three storey fortress with sniper towers and a complex border crossing with 40 tonne tanks.
Delta Force Paintball Reading – located within the grounds of a scenic private estate, the Reading Paintball Centre is a popular venue to celebrate a wide range of experiences for player aged 10+ years. Whether it's for a birthday celebration, stag-do or corporate team building event, you're set to have a blast!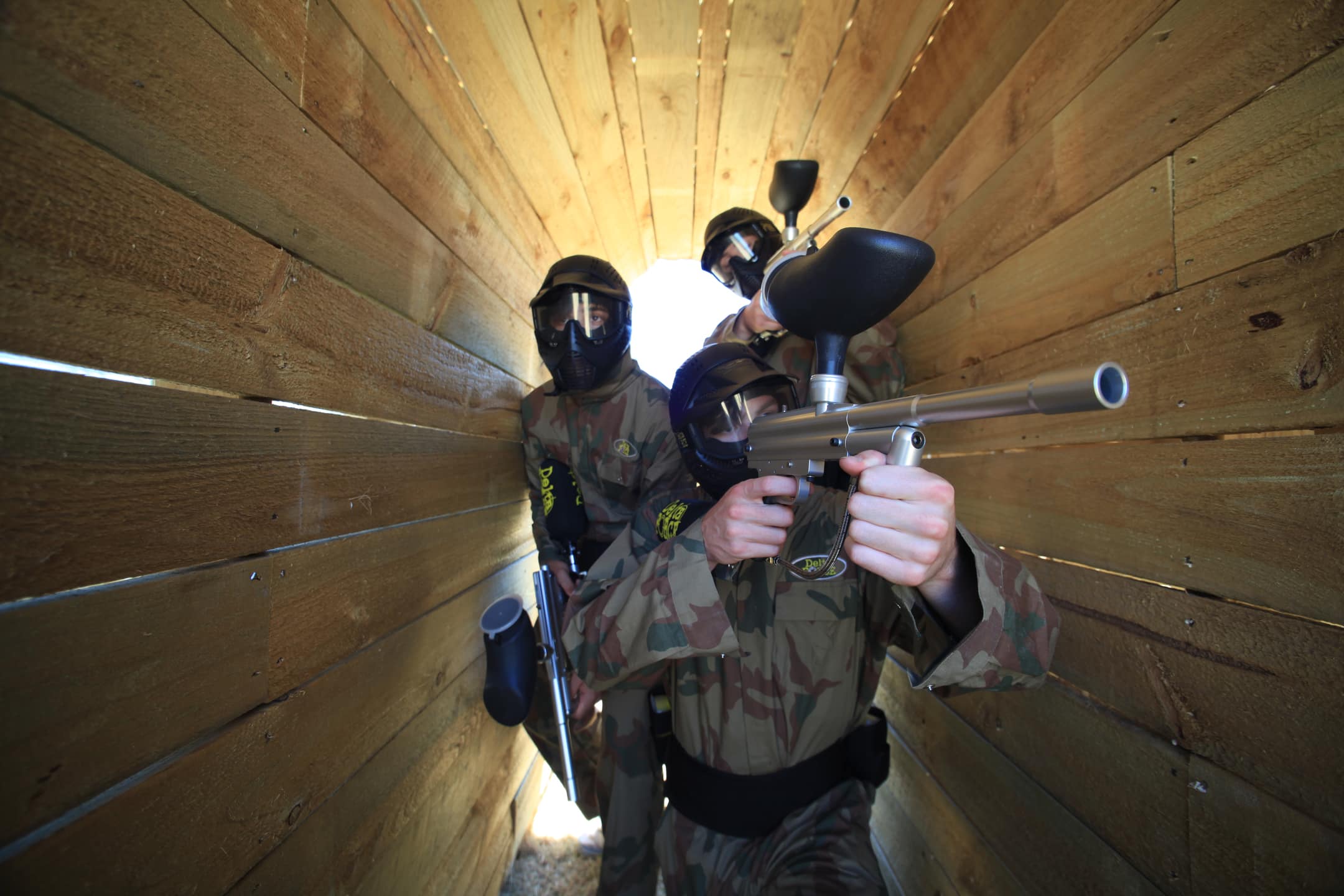 Quintessentially British, the town of Oxford attracts thousands of tourists every year from both the UK and abroad who come to see the Oxford University grounds, the Alice in Wonderland teashops and other quirky buildings. Yet for those who prefer a more exciting way of life, Delta Force Oxford has two fantastic centres nearby to facilitate what is the ultimate adventure day out – to the south, the Reading paintball centre and the Milton Keynes paintball centre to the north.
These five-star venues are open nearly 365 days a year, through all types of weather conditions (player safety will never be compromised, mind you) and handily, the sites are located near major highways – no more confusing windy country lanes! So whether you are a fan of getting muddy in the cold winter months (hot water bottles and free tea provided for non-players) or you prefer the basking in the sunshine as you sniper the enemy forces, paintball will always provide the same thrills and spills.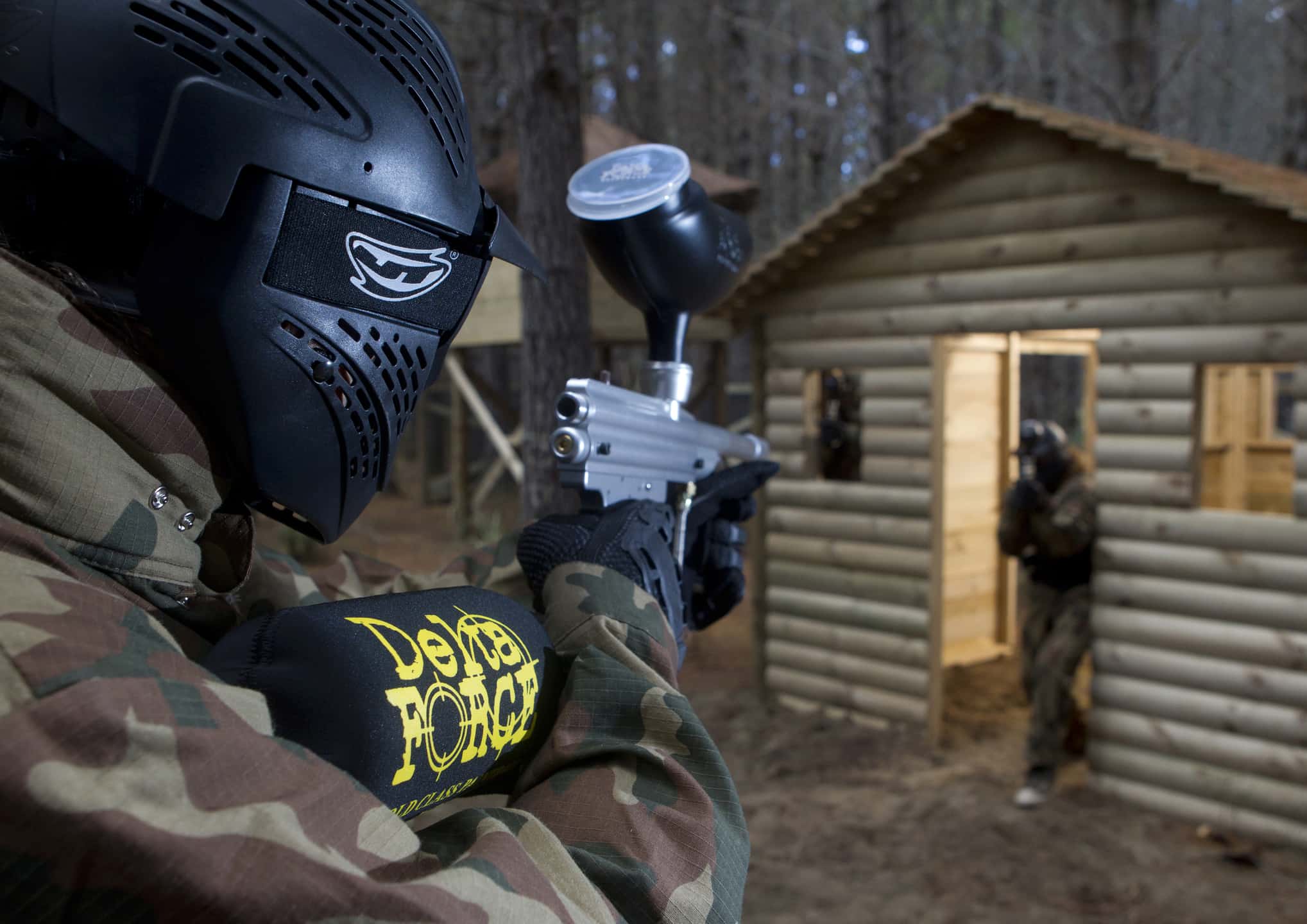 Unrivalled paintball game zones near Oxford
Being so close to West London also makes Oxford an ideal location for those looking to escape the capital for the day and step into some unforgettable paintball battles set in enormous game zones. Create your very tactics to inspire the rest of the troops as you look to board the infamous Black Pearl; form specialist units as you attempt to outflank your enemy in the atmospheric Vietcong Village; or maybe there is a chance for glory in Siege of Stalingrad, a scenario in which your team must dominate the map and raise as many flags in the war-torn town as possible.
The best equipment in the UK in stock
Delta Force Paintball has been operating across the UK for 25 years, and not a minute has gone by when we haven't had enthusiasts looking for awesome paintball in mind. We invest heavily into our base camps and game zones, upgrading structures and customising zone designs to follow popular trends. As for equipment, we aim to keep up with the latest in paintball technology so that visitors can feel safe in the knowledge that our protective gear and weaponry are the most effective and reliable in the business.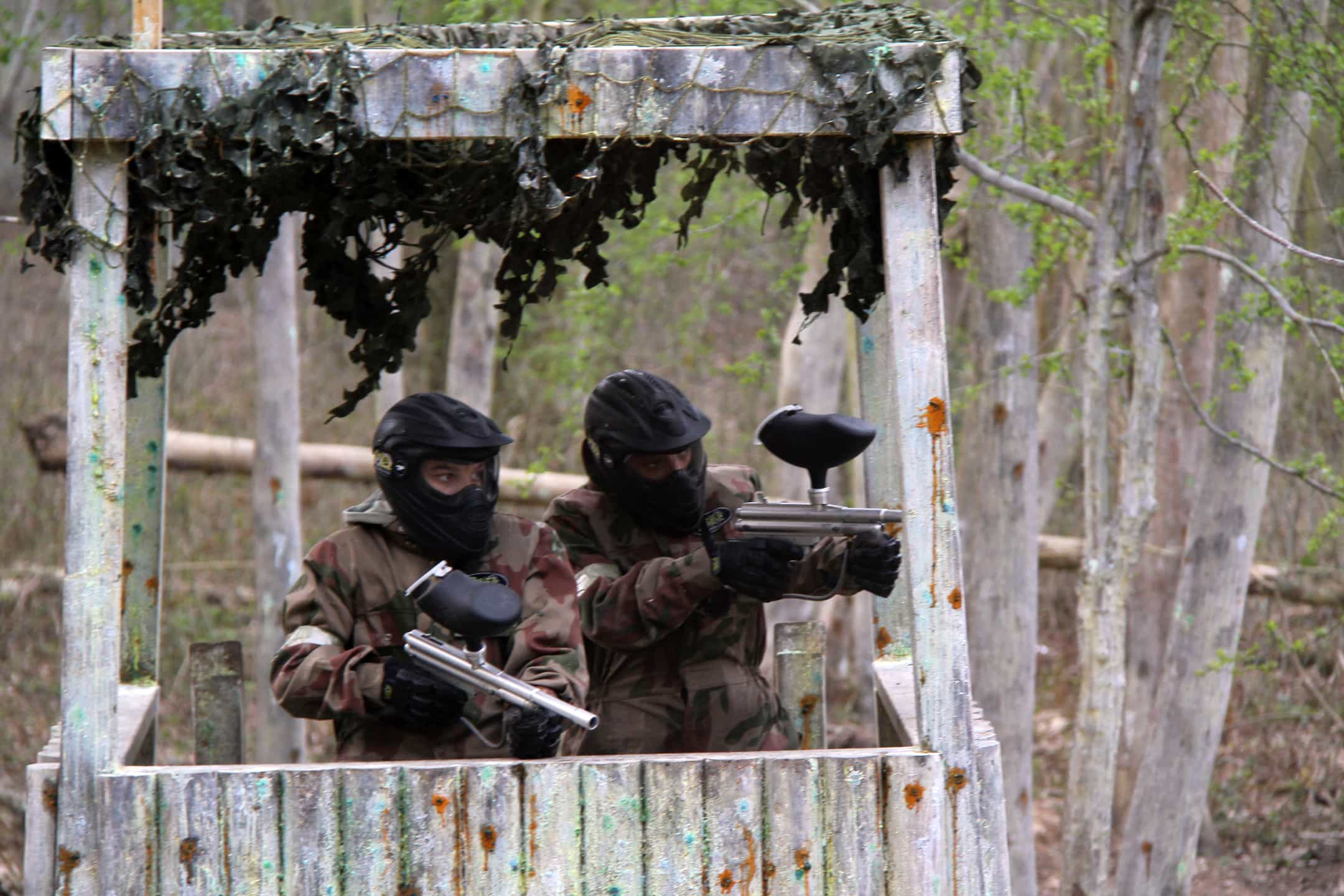 Visitors to our paintball centres near Oxford will be albe to make use of super-accurate Tippmanns and Inferno MkII's, or the assault rifle upgrade if Rambo tendencies take over, not to mention safety accredited coveralls and US-spec helmets. Even 8-10 year olds can make use of our specialist Mini-ball equipment – we really have everything covered!
For the very best of what Oxford and the surrounding area has to offer, book and visit a Delta Force centre and get stuck into exhilarating paintball action today! Just call 0203 869 9301