Paintballing North London
Paintballing North London with Delta Force – Choose from three epic venues!
If you're looking to book a paintballing experience in North London, we recommend the following locations:
Delta Force Paintball North London – set in lush woodland in Pepperstock, the Luton Paintball Centre features innovative new game zones including the creepy Zombies' Crypt as well as the Wild West themed Gold Rush. Gather friends and family and get set for a full day of fun and laughter at the Luton Paintball Centre!
Delta Force Paintball North West London – situated off Junction 20 of the M25 near Hemel Hempstead, this popular paintball centre in North London entertains players aged 8+ year all year round. With a variety of movie-set props including a replica Black Hawk helicopter, it's the ideal venue to hone your sniper skills!
Delta Force Paintball Watford – this family-friendly paintball centre is located in Kings Langley and features a selection of game zones, all carefully designed for maximum player enjoyment. Exciting games alongside top-notch customer service makes for a world class paintball expereince!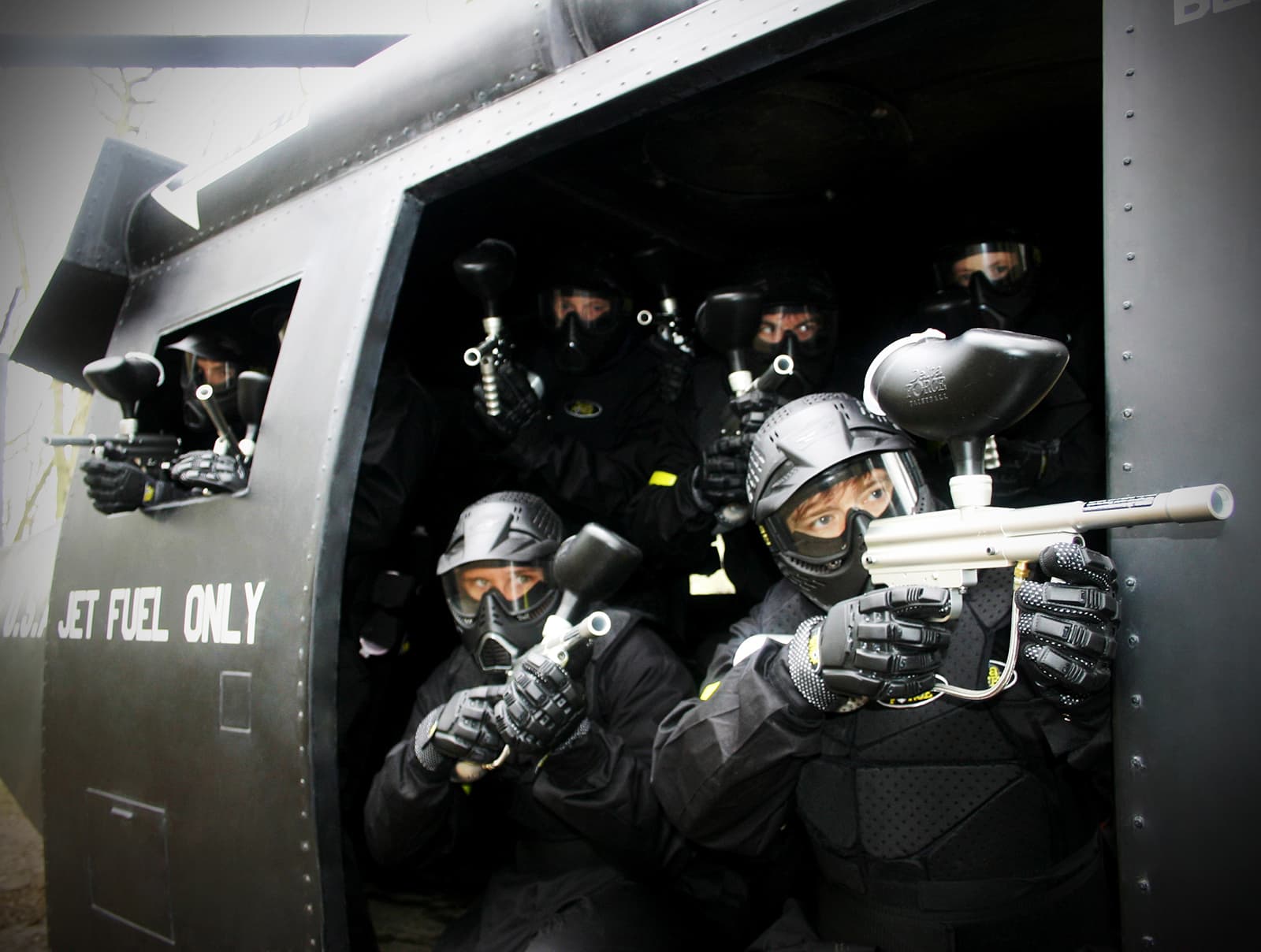 Supreme levels of competitive paintball await your group at all the Delta Force Paintball North London centres. We aim to quench your thirst for the ultimate paintball experience. Delta Force North London paintball centres fulfil the needs for anyone with a passion for paintballing. Each visitor is guaranteed to have a fantastic time at these UKPBA five-star award-winning centres.
Service, safety, and quality player feedback make Delta Force Paintball the number one choice for players in the UK. Our game-zone provision and high-spec design will ensure you have the best possible paintball experience. Treat yourself to a quality day out in the best paintball venues in North London built to challenge and excite! With paintball centres in Hemel Hempstead, Luton and Kings Langley, we have what it takes to deliver an awesome experience to paintball players looking for all the surprises alongside all the adventure a paintball day out offers.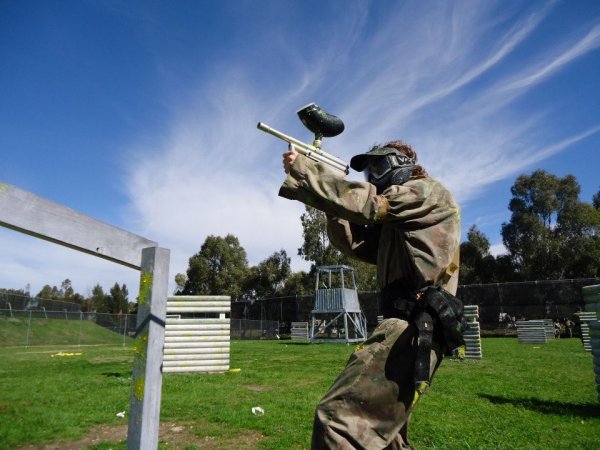 North West London paintball centre
The Delta Force Hemel Hempstead Paintball centre combines war-themed game zones with life-size military equipment replicas that land you on the sets of some of your favourite action films. Attack, flank, throw grenades, outperform and outsmart your opponents. Defend your unit from threats in the popular game zone Black Hawk Down. Edge closer through smoke-filled gullies to a barely visible Black Hawk helicopter and feel the knife-edge tension – the other side is out there ready to steal your glory!
Leafy Hemel Hempstead and natural forest cover suits tactical play in the Delta Force Paintball Viet-Cong Village game zone. This North West London paintball centre takes full advantage of large outdoor spaces in the surrounding terrain. As players try to capture Vietnamese huts including a two storey sniper-hut guard tower, the battle is on to see who will prevail out of the US Marines and the Viet Cong Guerillas!
Rest and recreation is part of the experience at the Hemel Hempstead Paintball Centre which is a handy location for players who live near Aylesbury, Hemel Hempstead and High Wycombe. Wolf down lunch like a soldier with moments to spare or switch modes and pause for a photo opportunity in your full paintball kit. The 40ft high Soviet Scud Missile provides the perfect vista to push your imagination to the limit.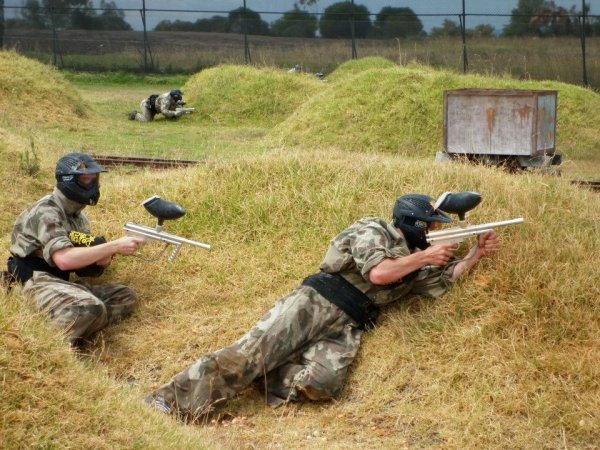 Paintball North London – Delta Force Paintball Luton
Delta Force Paintball North London caters to hundreds of paintball enthusiasts each week, so if you're planning your child's birthday party, best friend's stag do or hen party or simply getting together with friends and family, you've come to the right place! Located on the outskirts of the Bedfordshire town, the Luton Paintball Centre features movie-quality props, incl
uding WWII tanks and strategic bridge crossings in Enemy at the Gates, as well as a replica Western-themed town in Gold Rush. With a great selection of immersive mission scenarios on offer, the North London Paintball Centre is a fantastic option for any type of occasion!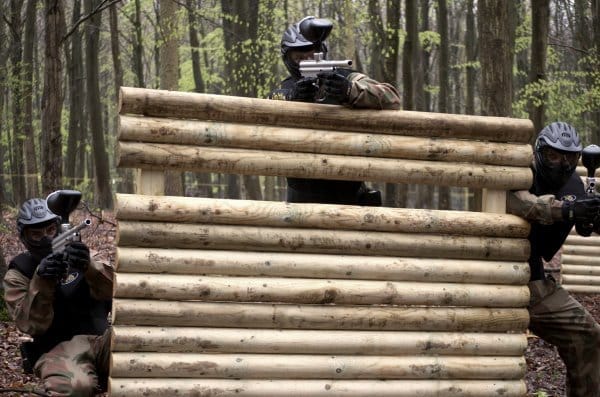 Delta Force Paintball Watford
The Delta Force Watford Paintball centre offers a fantastic challenge for paintball player groups who like to move with stealth and strategy. The storming of Castle Wallenberg or defence of it, depending which side you're on, can make or break a team of commandos. Storming and capturing a well defended two-storey castle is no walk in the park! In the paintball game zone A Bridge Too Far you'll soon discover which team can really cut it to secure vital infrastructure. Bridges are priority urban warfare targets that keep supply lines open and securing one the size of our bridge gives the winning paintball team the satisfaction of a hard fought victory.
The Kings Langley paintball centre is very popular with a range of age groups, families, party-groups and schools who enjoy the base camp picnic area where players get a decent rest from all the action. There's a nice view of the surrounding beauty of Hertfordshire, and all this just a stone's throw from St Albans, Kings Langley and Watford.
Come and play paintball at one of our North London Paintball Centres today. Contact Delta Force Paintball on 0203 869 9301 to book a day at one of our wonderful outdoor paintball centres near you!