Paintballing in Bedfordshire
Three state-of-the-art centres offering world-class paintballing!
If you're looking to play paintball in Bedfordshire, we recommend the following locations:
Delta Force Paintball North London – ideally located just minutes from Luton Airport, the Luton Paintball Centre offers the latest paintball scenarios for ages 10+ years to enjoy including the Western-themed Gold Rush and the spooky Zombies' Crypt.
Delta Force Paintball Watford – situated in leafy woodland close to Kings Langley, this venue allows you to practise your sharp-shooting paintball skills as you tackle exciting missions such as Castle Wallenberg and Viet Cong Village.
Delta Force Paintball North West London – one of the largest paintball centres in the UK, the Hemel Hempstead Paintball Centre has been a popular venue for all types of paintball experiences over the years for players aged 8+ years.  An excellent venue servicing paintball fanatics from Bedfordshire – test your skills today!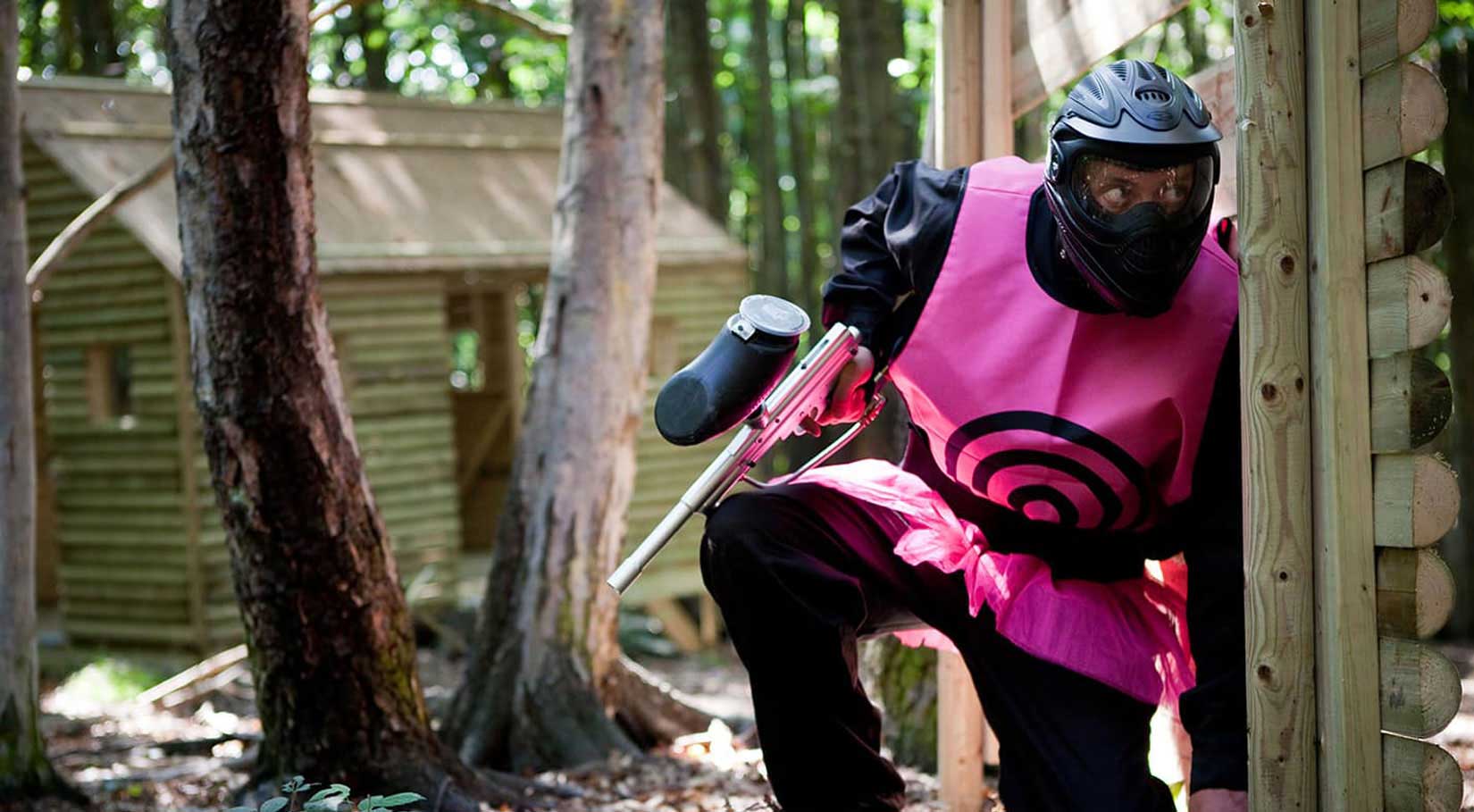 Regarded as one of the finest areas for awesome paintballing activities, Delta Force Paintball Bedfordshire are at the forefront of everything paintball related, including hosting events at three state-of-the-art paintball centres in and around the county. The North London, North West London and Watford Paintball Centres are just a few of our Bedfordshire paintball venues, giving thousands of players each week the opportunity to discover their inner Rambo and creating epic shootout drama with friends, family and total strangers! Learn to master paintball equipment under industry-leading safety environments, and get to grips with our semi-automatic paintball guns with ease.
Experience serious mission scenarios with Delta Force Paintball Bedfordshire
With so many battlefield options to choose from, players will need a run-down of what they will be facing when deciding on a centre to visit. The North London Paintball Centre, for example, harbours the exclusive D-Day Landing – nothing will ever come close to the horrors of the real thing, but this WWII historic re-enactment is still a hugely intense scenario, especially if pyrotechnics are thrown into the mix! Attacking teams must safely navigate their way off the landing craft and through barricades, all the way to the defending bunker position, without getting eliminated; we never said it would be easy! The Watford Paintball Centre meanwhile entertains fans of cult classic gaming, with the magnanimous Castle Wallenberg dominating the surroundings and ensuring teams will have the opportunity to try out both infiltration and all-out defence strategies that they may have in their arsenal. Last but certainly not least, the North West London Paintball Centre is the proud host of the both the Black Pearl and Black Hawk Down game zones – we don't know which is more exciting and adrenaline-packed, but both will undoubtedly promise unforgettable match play!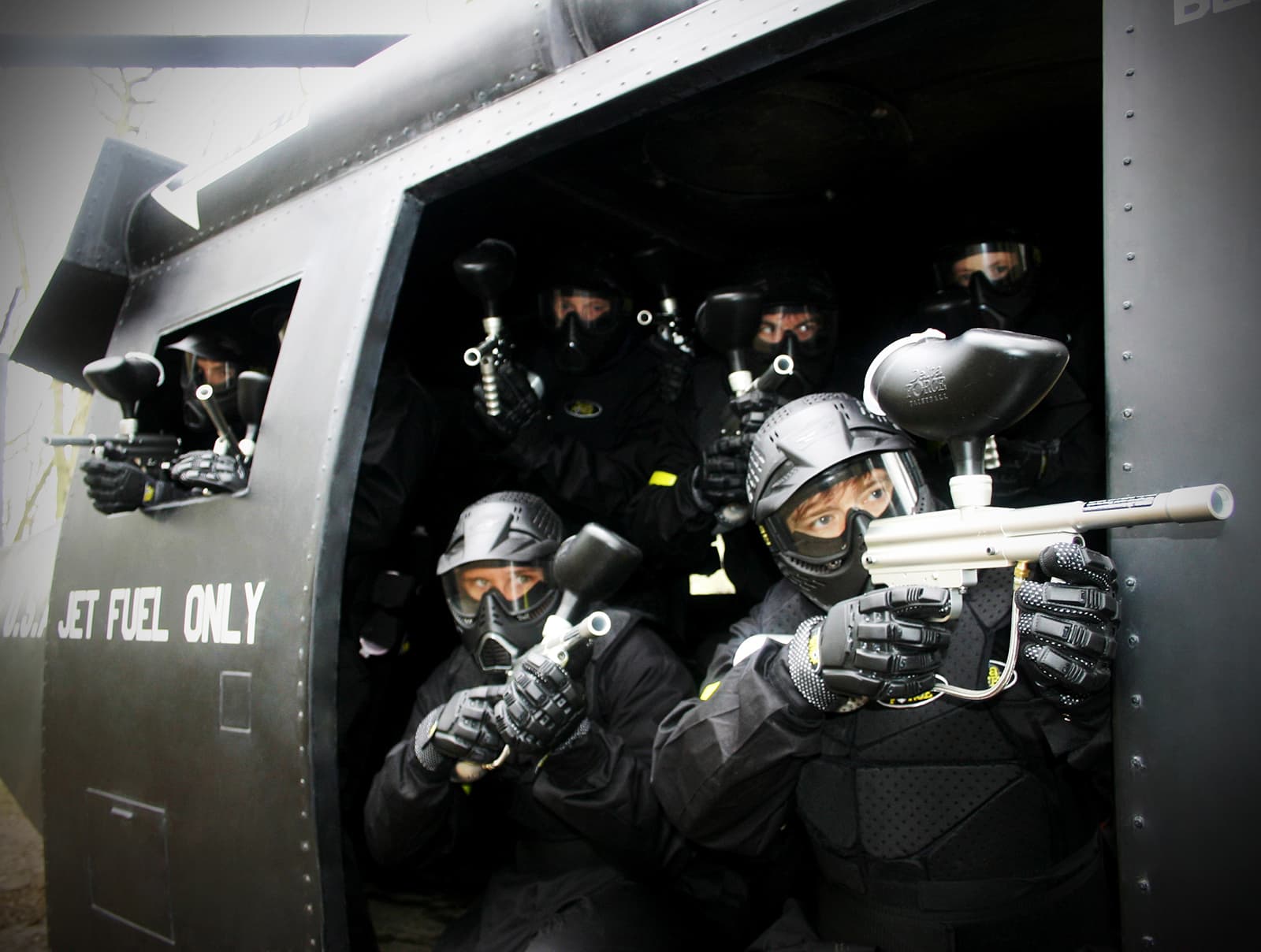 Booking with us will be the smartest decision you make all year!
Along with the energy-boosting lunches and free hot drinks throughout the day at base camp, visitors are often left impressed by the impeccable service they receive from the friendly on-site staff and encouraging marshals. Years of hosting all types of special occasions means that all Delta Force Paintball Bedfordshire is fully prepared to make your paintball experience extraordinary; contact us today on 0203 869 9301.