Paintball Enfield: non-stop paintball action at the East London Centre
If you're looking to play paintball in Enfield, we recommend the following locations:
Delta Force Paintball East London – conveniently situated in Upminster and accessible via the London Underground, this incredible paintball centre in East London features six massive scenarios with props such as a downed jet aeroplane, double-decker London buses as well as a zombie-infested graveyard.
Delta Force Paintball Watford – the perfect venue on the outskirts of Watford where you can take up arms and battle alongside friends and family on our themed paintball games zones!
Delta Force Paintball North West London – one of the largest paintball centres in the UK, the Hemel Hempstead Paintball Centre features a one-of-a-kind Black Hawk Down mission scenario complete with a replica Black Hawk helicopter!
The nation's capital may be a mass of roads, tower blocks and millions of people, but venturing a short way from the city and you can quickly get a taste of the country life; thick forest that is alive with the sound of paint splattering! Delta Force Paintball Enfield is ideal for paintball fans and newbies looking for a five-star venue – we have just the ticket in the form of the East London Paintball Centre in Upminster! Hundreds of visitors pass through the doors here every week searching for that ultimate adrenaline-rush experience, and we aim to always deliver.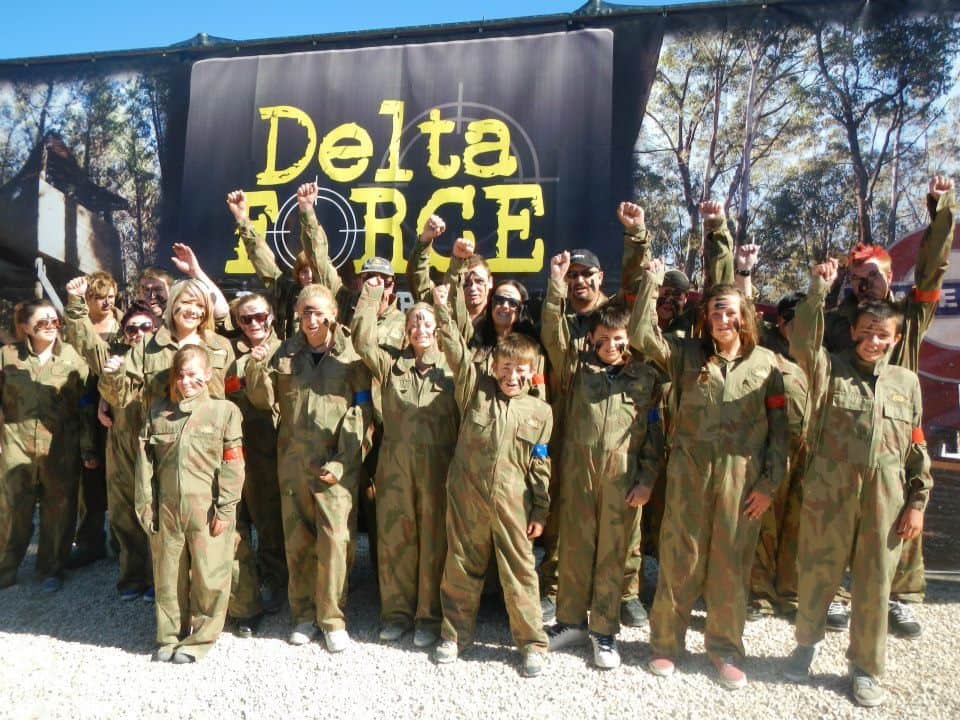 Delta Force Paintball Enfield – going that extra mile for customers
This is mainly thanks to the a combination of impeccable customer service and righteous game zones – together, visitors can focus totally on just enjoying themselves and never having to worry about how the day will pan out. 12-14 matches are played as standard, ensuring that you won't miss out on your favourite game formats, such as Raise the Flag and Hostile Takeover. Unique to the East London Paintball Centre are several game zones that will blow you away – take Zombie Convoy. Here, your military squadron stumble upon the remains of a bloodbath, with vehicles and equipment left abandoned and a bunker that is harbouring an enemy that is less than ordinary. Or how about Wake Island, a strategical masterpiece that requires players to interact with a number of 'paddles' throughout the battlefield that no single unit could possibly do – divide your team up into effective groups to increase your chances of success! Movie-quality props, landscaped natural surroundings, engrossing mission scenarios; all maximised for your enjoyment.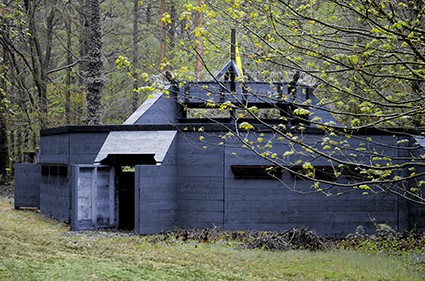 Unbeatable game zones that defy belief!
Along with the latest paintball equipment, the East London Paintball Centre game zones are totally in a league of their own, but let us not forget the base camp either! Modern facilities find their way even out here in the great outdoors, with an on-site kitchen, fixed bathrooms, free tea-making facilities, snack vendor and much more available. The potential for creating lasting memories between friends and families is there for all to see, so let your hair down and join the paintball mayhem!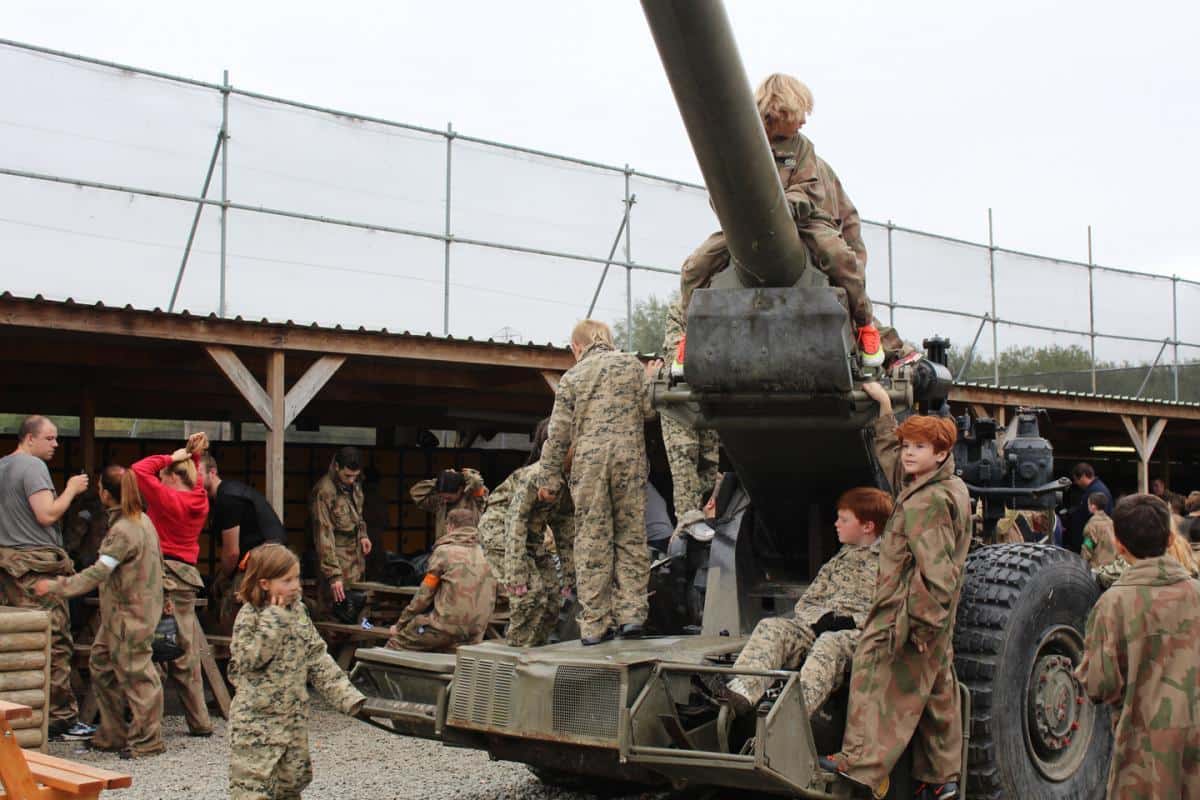 Book your place today and go paintballing in Enfield – call our friendly booking office today on 0203 869 9301.