Amazing paintball action in Colchester
For paintballing in Colchester, we recommend the following venues:
The Hadleigh Paintball Centre – conveniently located in extensive woodland 9 miles from Colchester, the Hadleigh Paintball Centre offers extreme paintball action on a variety of themed paintball game zones.
Delta Force Paintball Essex – our national paintball centre in Billericay is the ideal location for paintball events for players aged 10+ years, with six exciting game zones set in a woodland setting providing the ideal setting for birthday parties, stag and hen celebrations and corporate team building events.
Hadleigh Paintballing with Delta Force paintball
Whilst it might not be our biggest centre in terms of land size, the Hadleigh Paintball Centre more than makes up for it with its quality equipment, first-class base camp facilities and on-site professionalism. No stone will left unturned by the dedicated marshals and staff, who epitomise proper paintballing safety standards – if you any queries whatsoever, be sure to make them evident to the nearest member of personnel, they'll be happy to help!

Paintballing in Billericay with Delta Force paintball
The Billericay delta force paintball centre is located on a 40 acre plantation, providing plenty of space for us to build one of our biggest paintball centres – with 6 gigantic game zones for you to explore. If you're looking for something a bit different, you'll be pleased to hear that this centre offers a unique jungle warfare scenario. You can also experience the full on adrenaline experience of the Speedball arena – if you dare!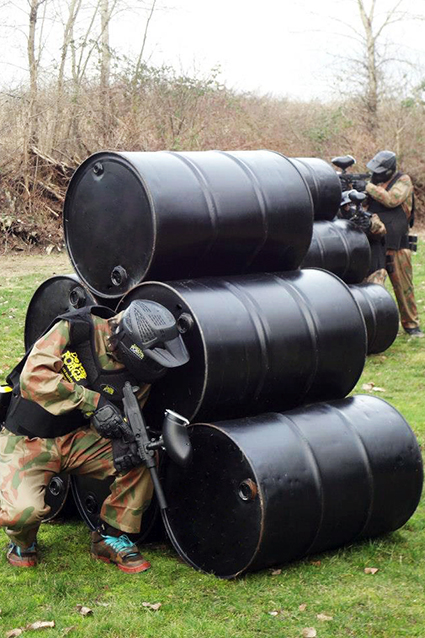 Delta Force Paintball Colchester – captivating paintball capers!
We have always brought a strong focus on customer service, from the booking process to the 'Big Game' at the end of the day (be sure to keep some spare paintballs handy!); making your day out a smooth and hassle-free event is key to an all-round positive environment! To ensure players get the most from their paintball experience at the Hadleigh Paintball Centre near Colchester, the epic game zones that feature on the sprawling woodland setting all harbour the potential for unforgettable acts of bravery. Will you make the first move in the Abandoned Village and attempt to traverse the stranglehold the defenders have here? Not many manage it, but plenty of guts could see you come out trumps! For the more tactical-minded player, Chemical Alley is the perfect speedball experience, which requires plenty of out-thinking and out-manoeuvring the opponent, whilst attempting to capitalise on flanking opportunities.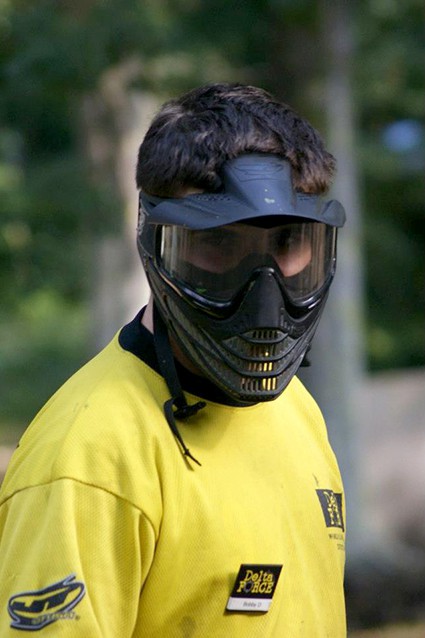 To get the most out of your paintballing day out at one of our paintball centres near Colchester, contact our booking team today on 0203 869 9301.