Paintballing in Cambridge
Immersive Cambridge paintballing activities
Looking for Cambridge paintballing? we recommend the following nearby locations:
Delta Force Paintball North London – a brand new paintball centre in Luton delivering world class paintballing for players aged 10+ years near Cambridge. Experience the latest paintball game zones including the zombie-infested Dawn of the Dead and the Western-themed Gold Rush.
The Thetford Forest Paintball Centre – located in dense forest 3 miles outside of Theford off the A11 and caters to players aged 12+ years. The Thetford Paintball Centre features exciting themed game zones with props such as WWII bunkers, tanks and a two-storey crypt.
Cambridge paintballing players should visit the Luton Paintball centre
The nearest centre for Cambridge paintballing fans, both young and old is the Luton Paintball Centre, a Delta Force venue that opened in 2013 and has quickly become one of the most sought after venues delivering paintballing experiences in the UK! Rest assured, in signing up with Delta Force Paintball Cambridge, every player and every spectator, from mums and dads to corporate gurus, will be having things easy! We'll assist in all aspects of the day by providing the ultimate paintball party experience that will keep energy and excitement levels high – meaning you can leave the entire stressful organisation process to us. Our marshals are the epitome of professionalism and will supervise all groups constantly, issuing safety briefs and thorough equipment checks.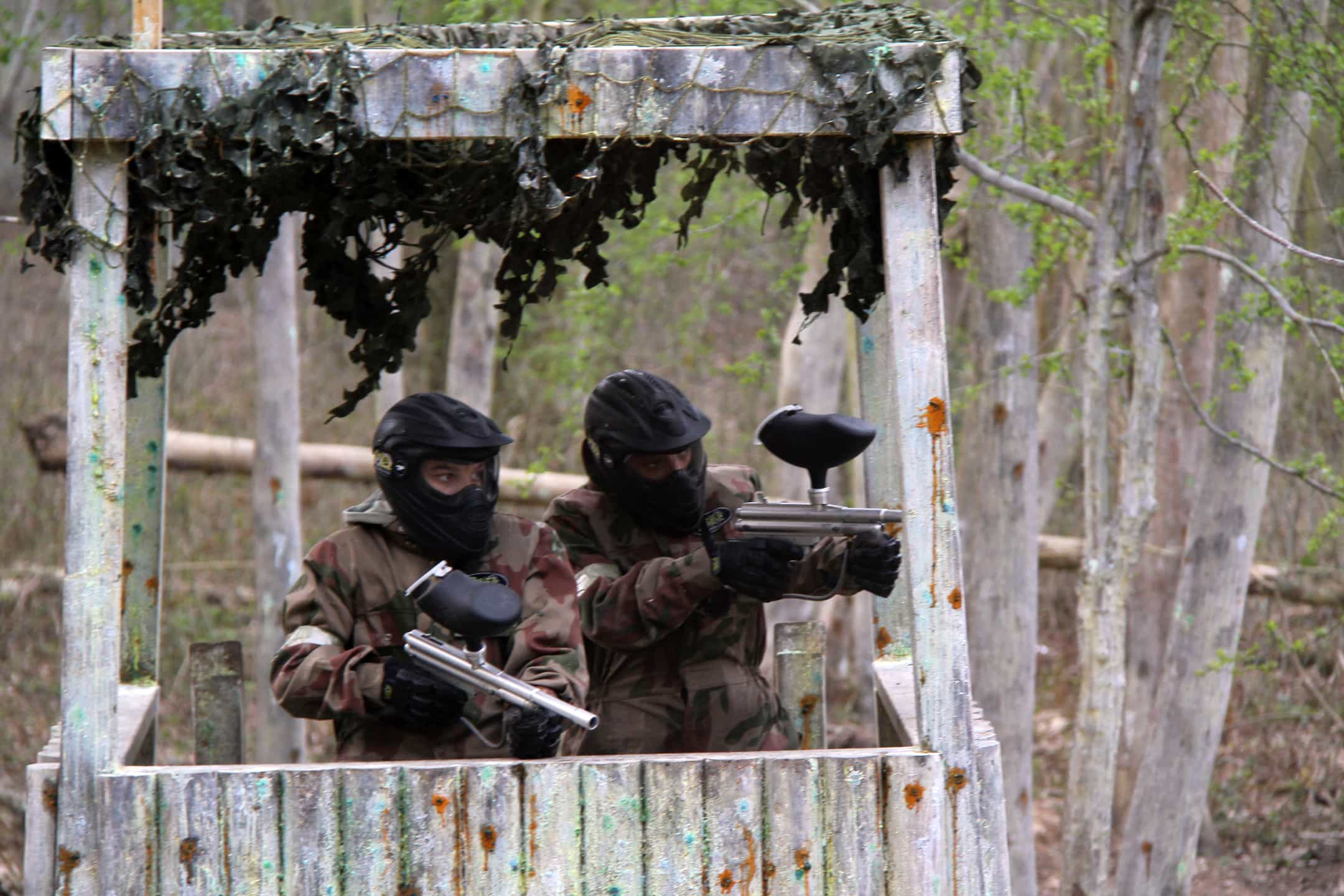 Top-quality service at the Luton Paintball Centre!
When the responsibility of organising a birthday, stag-do, corporate event or similar occasion falls to you, Delta Force Cambridge paintballing are here to lend a helping hand. There really is no competition when it comes to organising large groups who come looking to battle in the best game zones, don the finest paintball equipment and experience top-notch professionalism. Your game plan may revolve around going solo, flanking the enemy with Green Beret-style stealth before making a break for the mission objective. Alternatively, maybe you are an out-and-out Rambo with a passion for total paint annihilation! It matters not, since the Delta Force Paintball Cambridge game zones are specifically designed and constructed to offer as many variable fighting scenarios as possible, with themed props and mission objectives keeping players engrossed for hours on end!
Experience true paintballing missions with Delta Force Cambridge Paintball
Deep bunkers that are manned by a hidden enemy, towering tanks that offer refuge to those heavily under fire, and bridges that once controlled can prove to be key in dominating the battlefield. This is what faces you in Enemy at the Gates, one of five exhilarating game zones that welcome players at the Luton Paintball Centre near Cambridge. Or how about a Wild West thriller that pits a gang of renegade highwaymen on the lookout for gold against the Sheriff and his loyal men in Gold Rush? Things are sure to get tense in this old fashioned show down!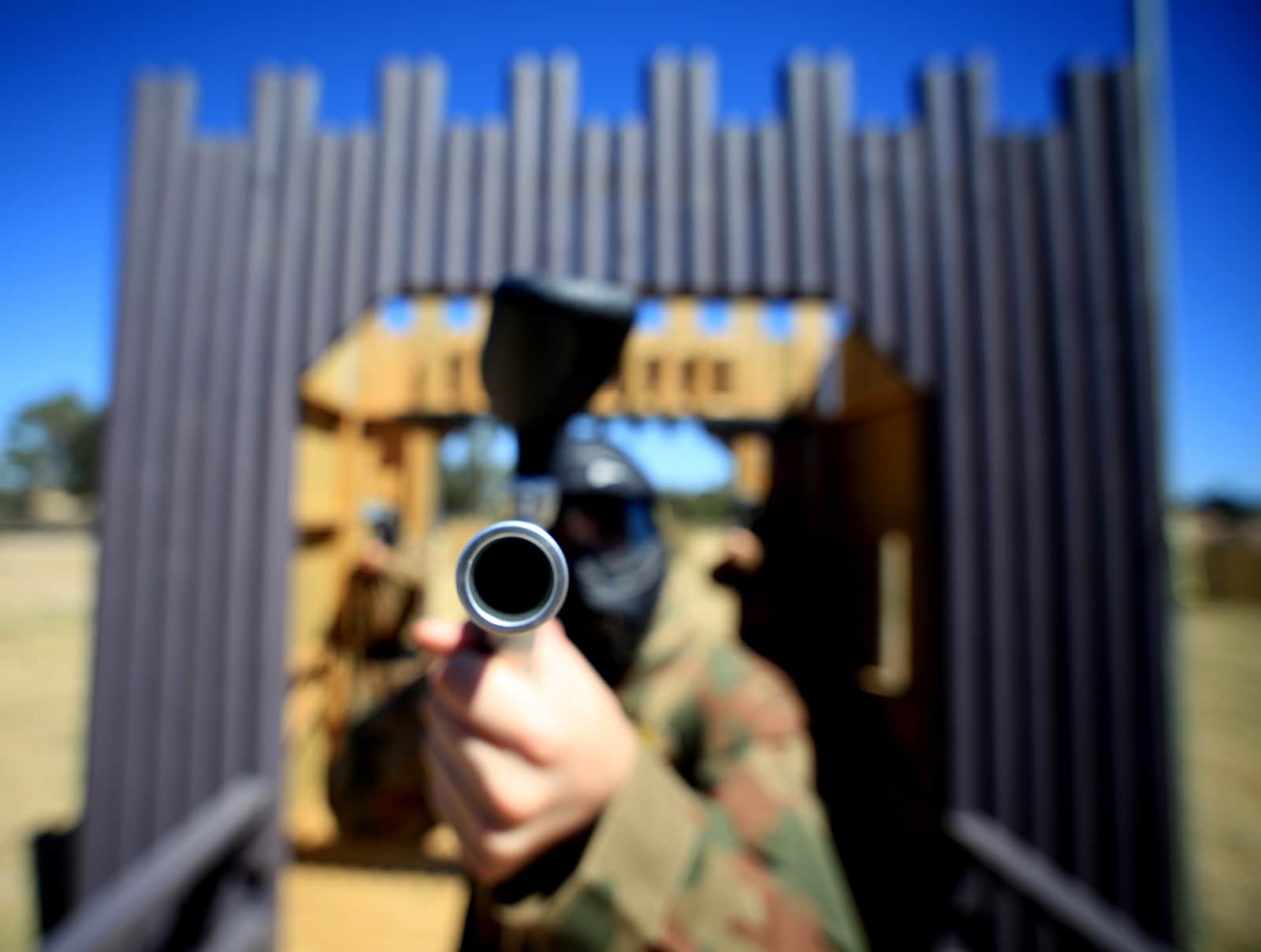 Book a Cambridge paintballing day now on 0203 869 9301 and enjoy total paintball warfare at competitive prices!