Paintballing Bournemouth – Unleash your paintball potential!
For paintballing in Bournemouth, we recommend the following Delta Force Paintball centre:
Delta Force Paintball Southampton – featuring seven varied paintball scenarios, you might just find yourself alongside your mates fighting for survival as you seek victory in London Apocalypse amongst abandoned London double-decker buses!
Unforgettable shootouts with friends and family that seem to last forever, state-of-the-art pyrotechnics that create an intense atmosphere and film-set standard props that play a far greater role than simple barricade cover –several simple but key factors that keep Delta Force Paintball Bournemouth at the forefront of dramatic paintball excursions! Will you bring your A-game to the Dawn of the Dead game zone and teach a bunch of zombies a lesson in accuracy? Maybe you are a more defensive-minded player, wary of quick elimination, in which case the notorious fortress of Castle Wallenberg is the perfect building to push back attacking forces from the mission task. If you are just as keen for the sport as we are, then you will love the Southampton Paintball Centre, one of the 32 centres we run that serve the UK paintball-mad population!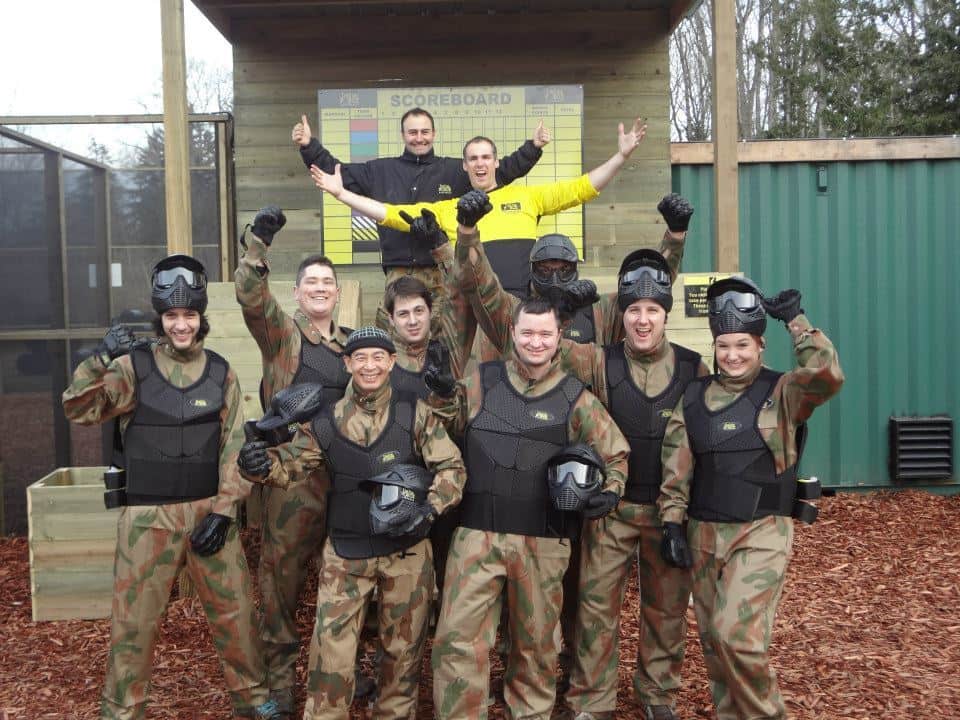 Awesome paintballing deals that match our quality service
Playing paintball on a budget is not uncommon and something that Delta Force Paintball Bournemouth fully caters for. Working closely with other paintball industry leaders creates close ties and leads to better equipment at more affordable prices, making it much cheaper for the customers. The latest and most exciting paintball deals are tailored specifically with such restrictions in mind, with special discounts included for those organising large groups – celebrate your birthday, stag or hen-do and any other occasion that calls for epic paintball adventures! Paintball doesn't have to be a money pit without sacrificing quality; trust a company that has had over 25 years of providing paintballing activities to the general public!
Modern paintballing tech with Delta Force Paintball Bournemouth
Looking for that something special to separate yourself from your fellow troops? The Southampton Paintball Centre happens to stock the ultra-slick M16 upgrade, a huge advancement from the Inferno MKIIs. Boasting increased accuracy and balance thanks to built-in sights and an adjustable stock, you'll be pinging off headshots in no time! Grab some pyrotechnics and back up paintballs and you'll be some become the most feared player on the field!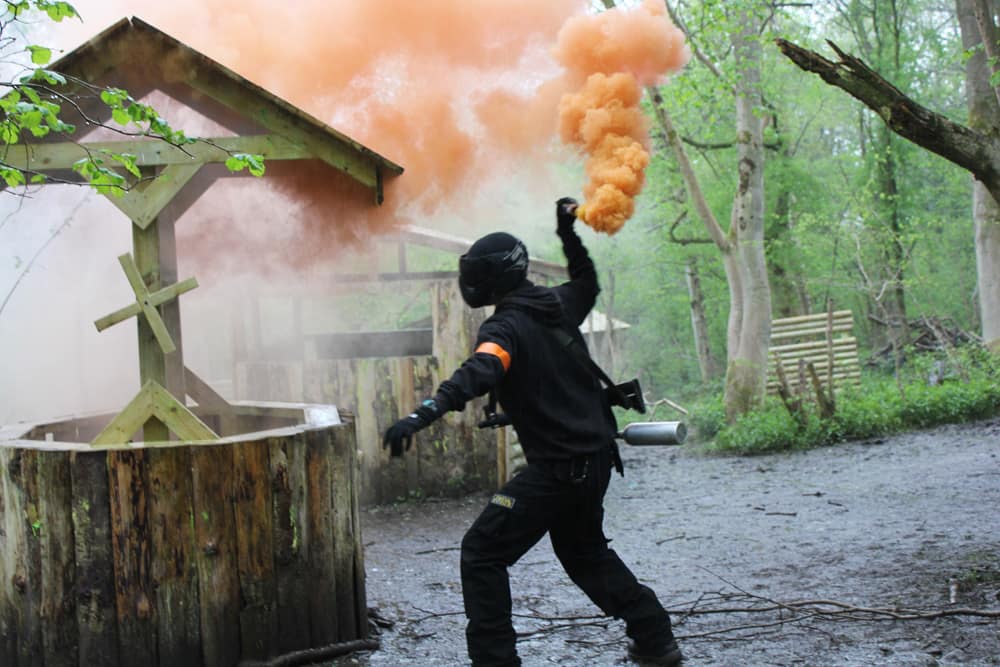 Book your place today before our limited spaces become full – call 0203 869 9301 for more information.