Paintballing in Berkshire
If you're looking to play paintball in Berkshire, we recommend the following locations:
Delta Force Paintball Maidenhead – located in dense woodland off Junction 8/9 of the M4 in Maidenhead, this exceptional paintball centre is set to thrill paintballers aged 10+ years. With six amazing game zones with some featuring props from the set of James Bond films, your paintballing adventure in Berkshire will be unforgettable!
Delta Force Paintball Reading – with six themed game zones, the Reading Paintball Centre is set to provide the ultimate day out for all types of players. Get set to defend the President on London Apocalypse or put your life on the line as you and your comrades take on the two-storey Castle Wallenberg.
Delta Force Paintball West London – conveniently situated to the west of London in Gerrards Cross, this leading paintball centre is a favourite for paintballers in London seeking the ultimate day-out. Themed game zones incorporating exciting props ensure a fun-filled day out with friends and family.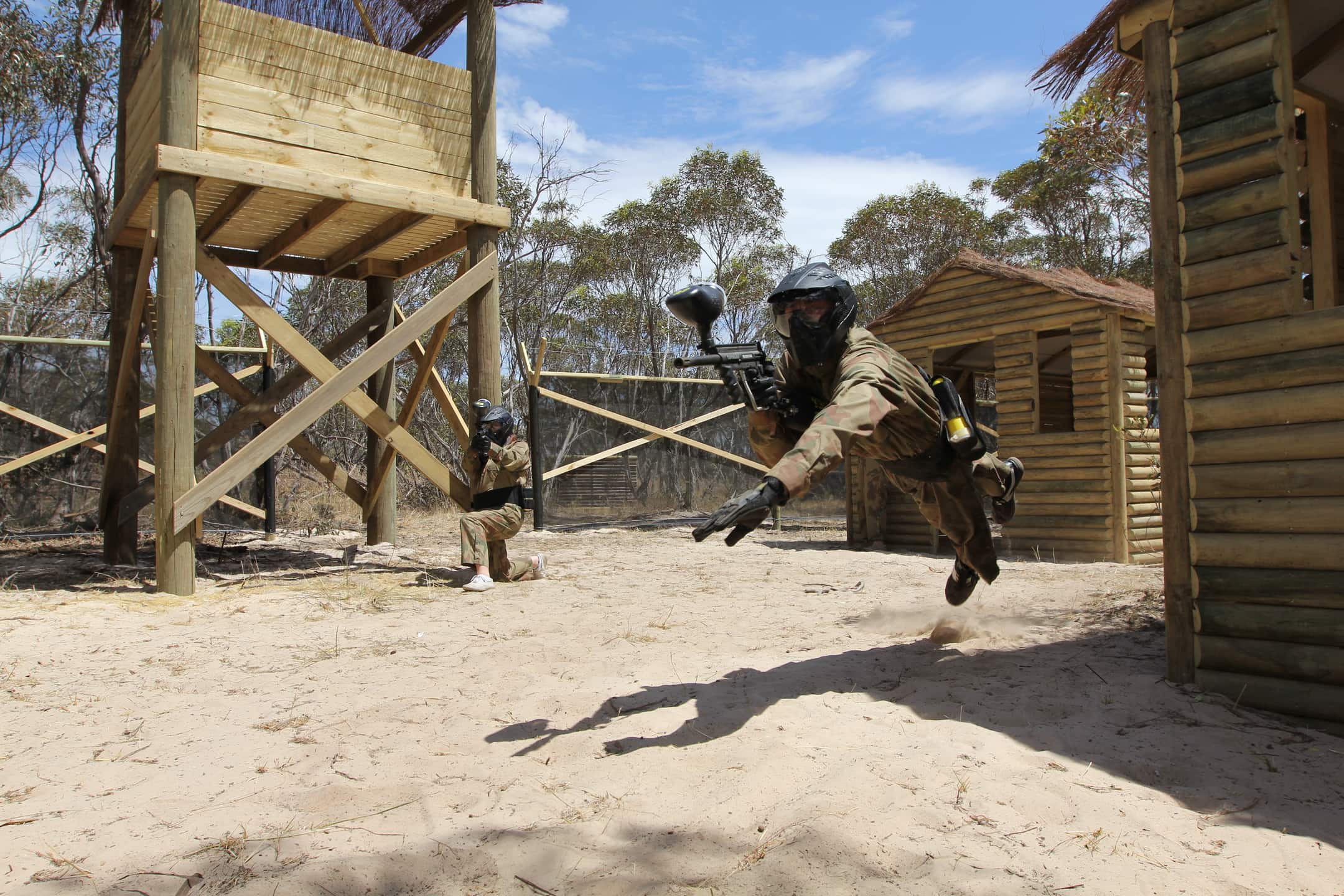 Looking to go paintballing in Maidenhead? Welcome to Delta Force Paintball Berkshire – located in lush woodland in Maidenhead! This centre is our most modern and offers one of the very best paintballing experiences in the UK. The huge 100 acre plot features genuine movie-set props, including giant Soviet-era military trucks direct from the James Bond 007 movie Tomorrow Never Dies! Delta Force Paintball in Maidenhead also offers a variety of other movie-set scenarios, including the largest galleon in UK paintball as well as a relaxed basecamp set in the beautiful woodland. All you need to do is recruit your teammates and organise a day out at our paintball centre in Maindenhead!
Our world class paintball game zones are some of the finest in the UK, including Castle Wallenberg, Zombies' Crypt, The Black Pearl and Siege of Stalingrad – complete with a convoy of soviet era military trucks!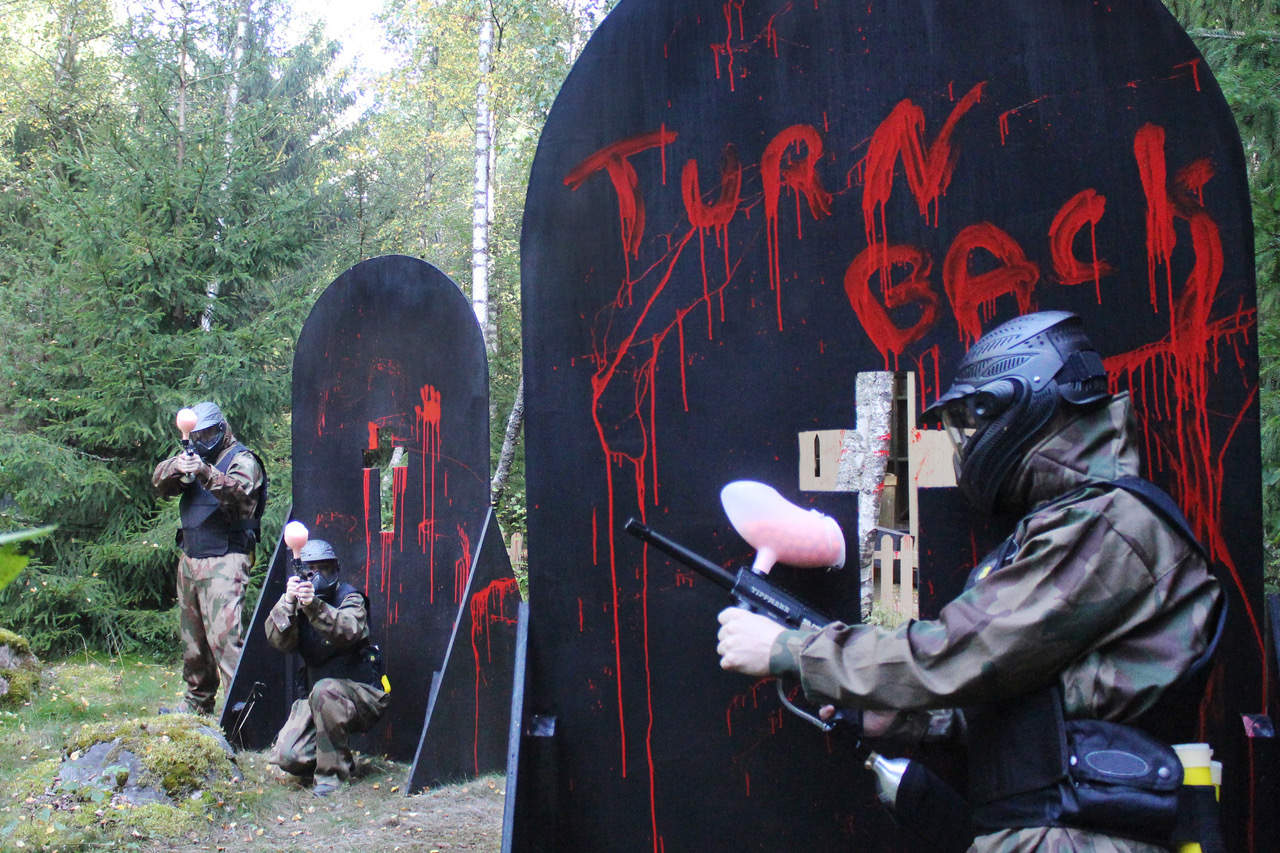 £150,000 refurbishment at Delta Force Paintball in Maidenhead
Over the years, £150,000 has been invested into refurbishing and updating the Maidenhead paintball centre to further improve the facilities and exciting game zones. Since its grand opening in August 2009, the centre has seen a big increase in visitors seeking the very best in paintball entertainment. The Delta Force Paintball Berkshire centre offers awesome paintball game zones including The Black Pearl scenario, which features a gigantic 50ft-long galleon, a stunning three-storey Zombie Crypt with coffins, pews and creepy gravestones, a 'Siege of Stalingrad' themed zone featuring derelict buildings and four giant Soviet-era trucks and a giant two-storey fortress showpiece in the iconic paintball game zone 'Castle Wallenberg'!
With Paintballing in Maidenhead gaining recognition as one of the best paintball centres in the uk, paintball enthusiasts have travelled from as far as Nottingham to experience the very latest, state of the art paintballing adventure.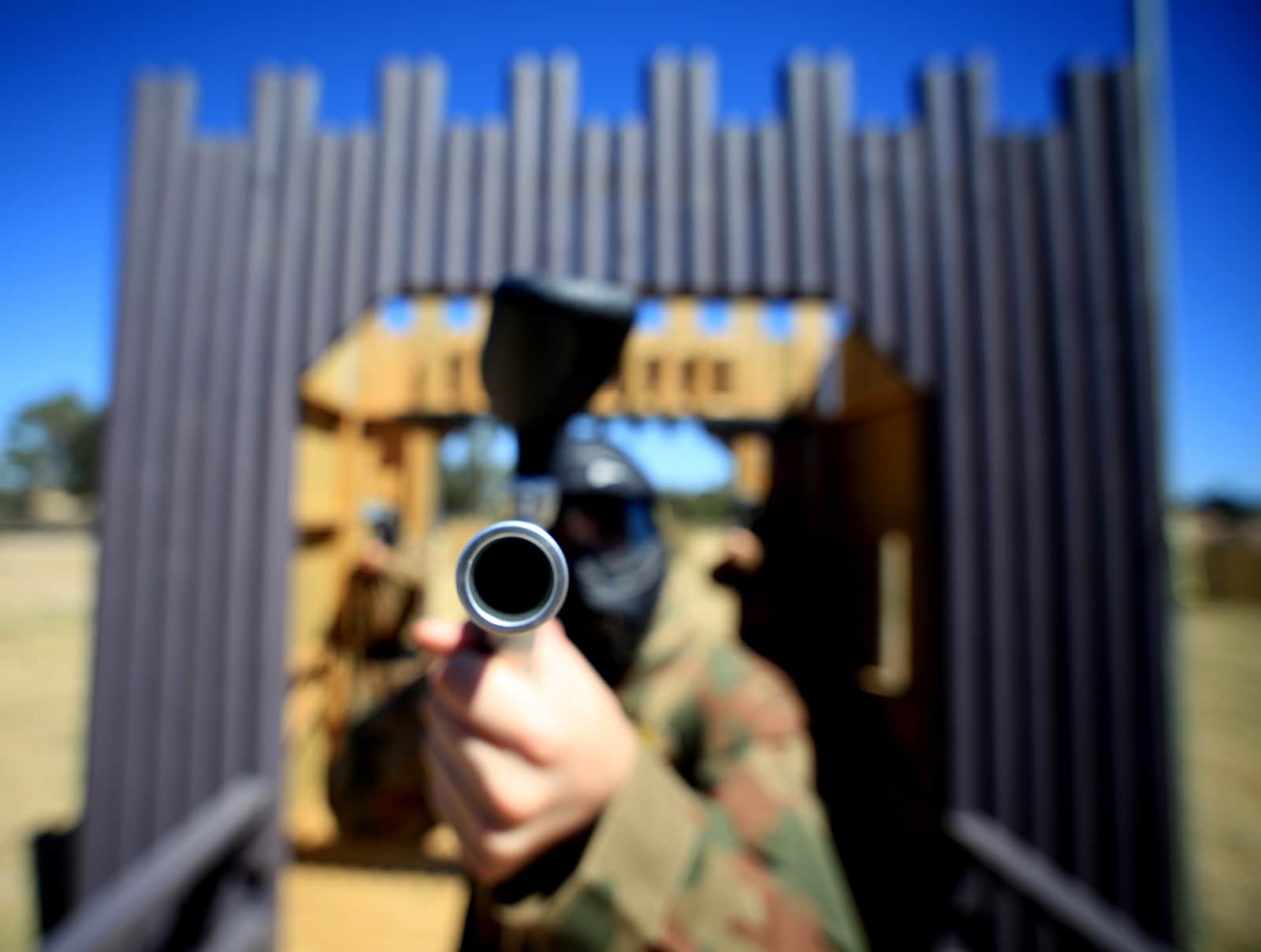 Boy Band 'The Wanted' visit Delta Force Paintball Maidenhead
The Delta Force Paintball team welcomed the members of popular boy band The Wanted, for an action-packed day out our Maidenhead paintball centre. Singers Max, Siva, Nathan, Jay and Tom spent an afternoon darting about in the woods and firing paintballs at one another alongside a selection of lucky fans who won a competition to play paintball with them. The team took lots of pictures of the band trying out all the equipment and posing with their fellow teammates.
Each member of the group was fitted with the latest paintball equipment at Delta Force from camouflage overalls and full body armour to the M16 semi-automatic paintball upgrade guns. Players experienced the centre's best selection of game zones, including the 'Black Pearl' and the 'Siege of Stalingrad' and we could tell they were impressed! Especially after seeing the enormous Galleon set in the beautiful woods and hearing how the Soviet-era military trucks had been used in the 007 Bond film, 'Tomorrow Never Dies'.
And of course, their experience wouldn't have been complete without coming face-to-face with the Delta Force Terminator..!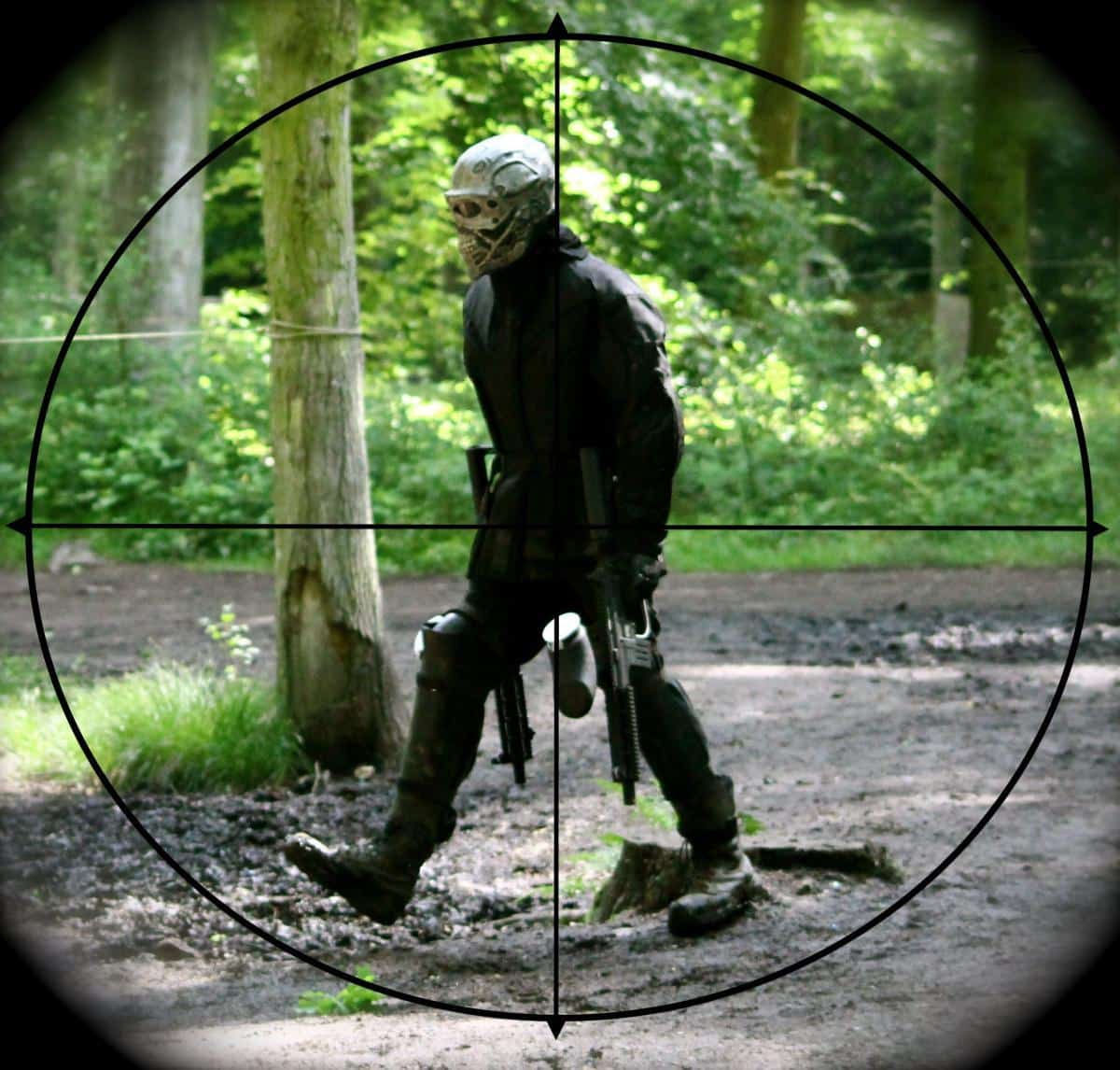 To book a day of paintballing or for more information about the Delta Force Paintball centre at Maidenhead, call us today on 0203 869 9301and speak to one of our friendly advisors.