FEATURE ARTICLE
Jaguar Jet finds a new home at Birmingham Paintball
Our mission at Delta Force Paintball is to provide players with the greatest paintball experience imaginable. Not only do we offer the best paintball gear and intricately themed game zones with movie-set props, we also ensure our military-themed basecamps are equally exciting. The Birmingham community witnessed the lengths we go to in order to maintain our high standards as a Jaguar GR3 jet was installed this week at Delta Force Paintball Birmingham.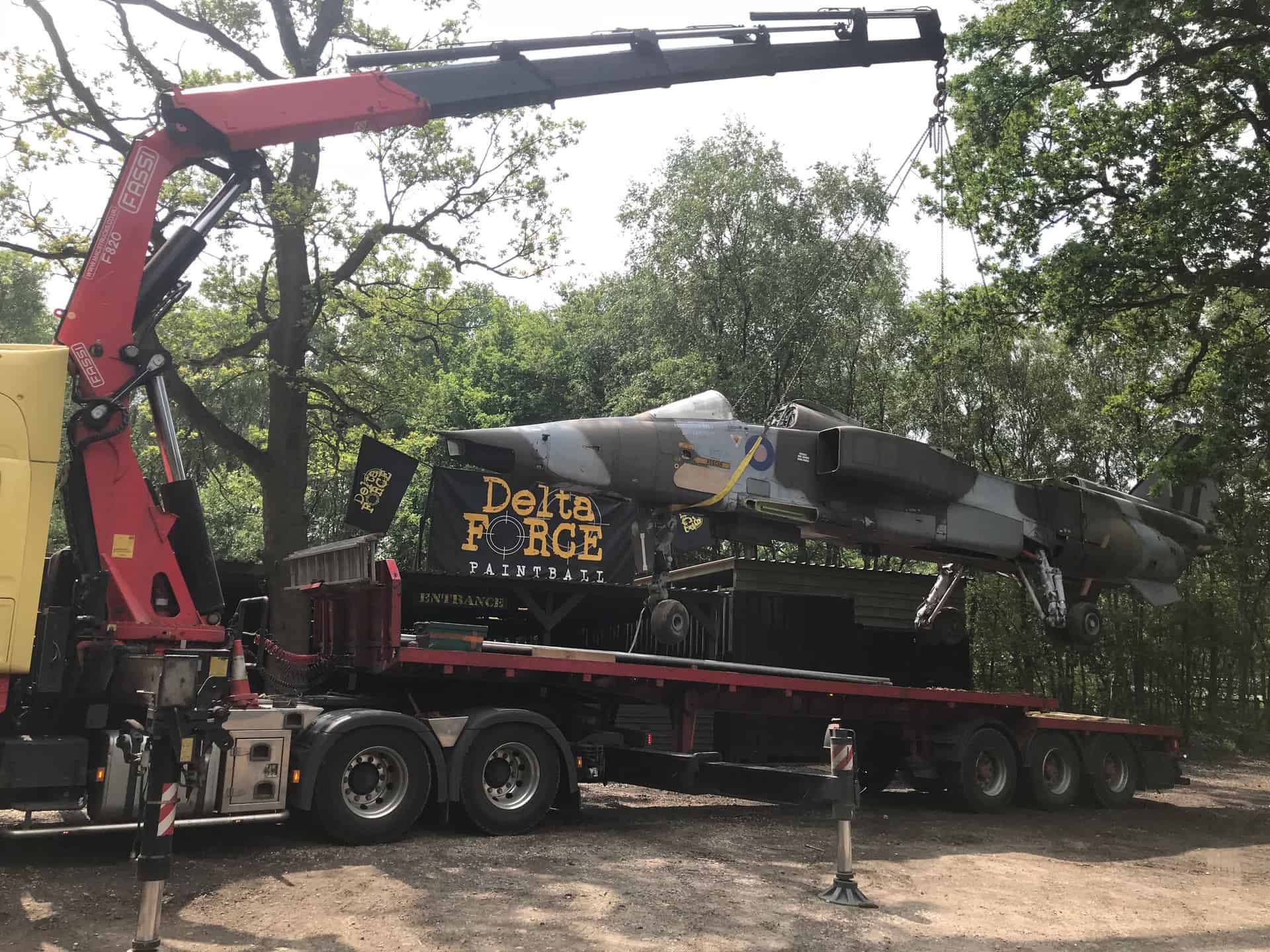 This remarkable piece of military equipment is now prominently featured in the basecamp at the Birmingham paintball centre after making the journey along motorways and country lanes from London to Solihull.
In addition to the new centerpiece in the basecamp, the Birmingham Paintball Centre features a wide selection of themed game zones including the two-storey ominous Castle Wallenberg, the eerie Haunted Graveyard complete with tombstones and suspicious dark shadows, as well as London Apocalypse with double decker buses.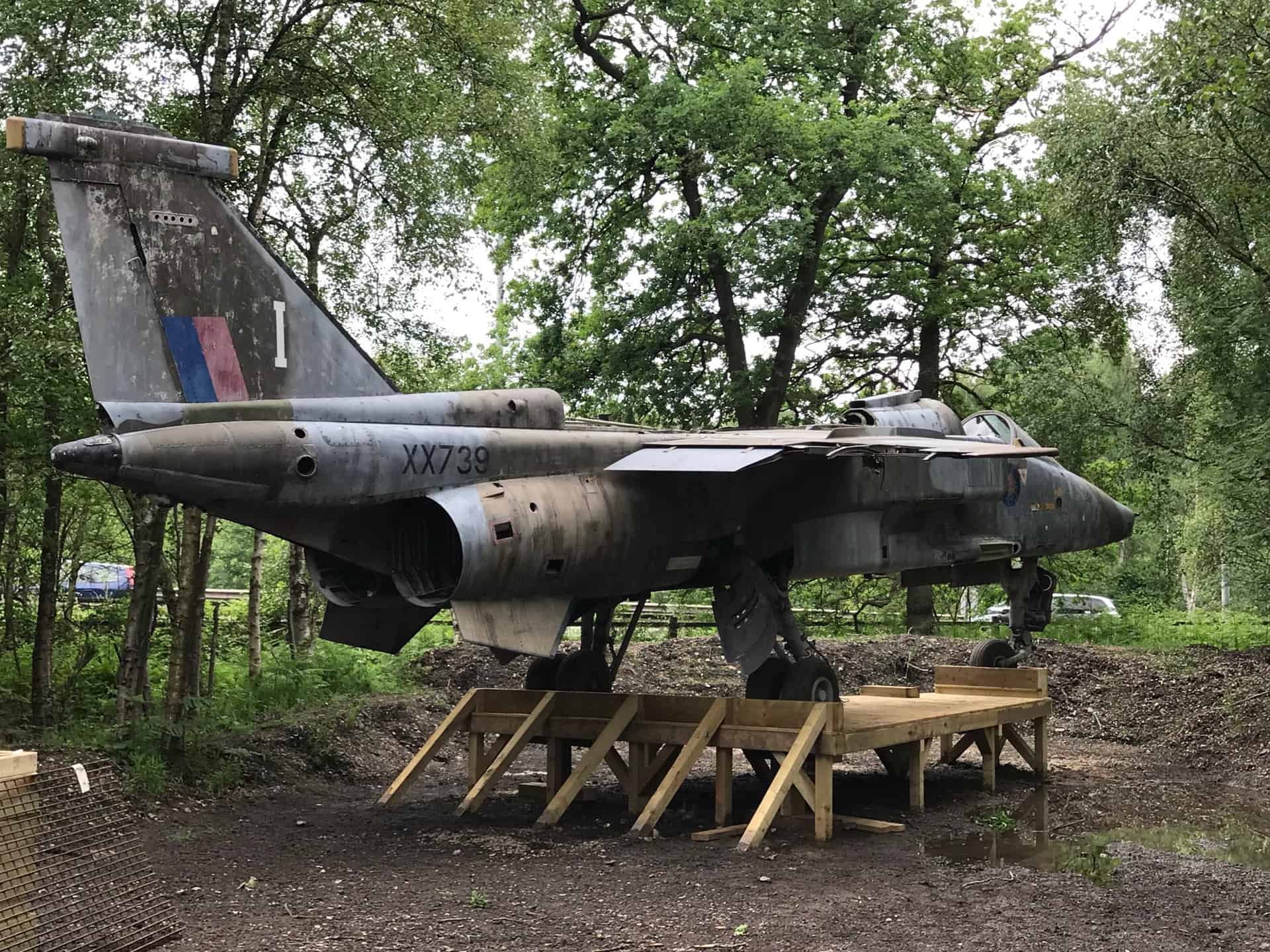 We look forward to welcoming you at the Birmingham Paintball centre for your next paintball event, whether it's for a birthday party, corporate event or stag or hen celebration. The fighter jet is a welcome addition in the basecamp for some photos to share on Instagram to mark the occasion!
We have recently added to our portfolio a variety of jets and aircrafts at a selection of world-class paintball centres across the UK. Be one of the first to witness the fighter jet at the Birmingham venue and contact a friendly event coordinator on 0844 477 5115* to book your next paintball experience.