FEATURE ARTICLE
Delta Force Paintball Calls Out To All Gamers
With Call of Duty finally taking a step back from futuristic shooters and going back to 1944 war-torn Europe, players can immerse themselves in a more realistic setting. Here at Delta Force Paintball the experience couldn't feel more real! Our objective has always been to tell a good story within a fun action movie-style setting.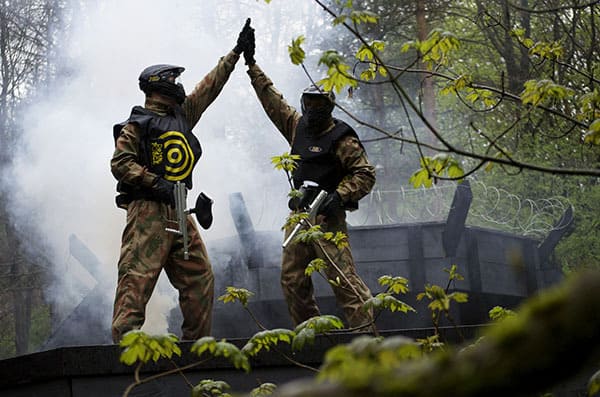 Sure the newly defined graphics and surround sound can only heighten your experience but it doesn't quite paint the same picture as you filling air deep into your lungs whilst sprinting across the battlefield dodging paintballs firing from all directions.
Both our Siege of Stalingrad and Enemy at the Gates game zones will have you channelling your inner soldier as you coordinate with your band of brothers and sisters to action a well-executed attack.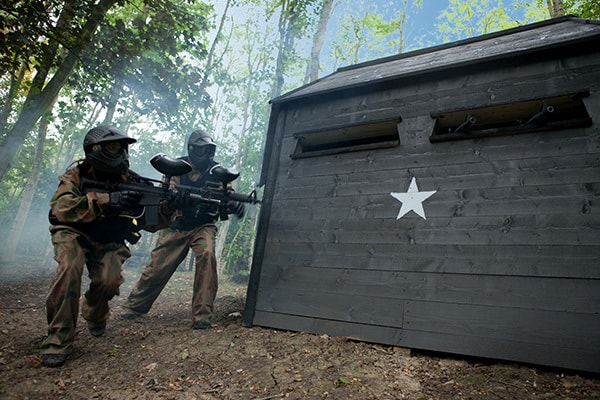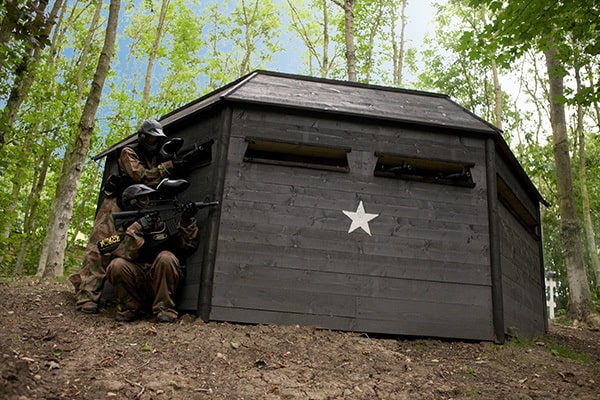 Operation Desert Storm recreates the most realistic modern-day Middle Eastern warzone. Authentic military vehicles and buildings will only add to your experience as you shield the president from enemy fire before unloading a torrent of paintballs to enable your comrades to escort the president to safety.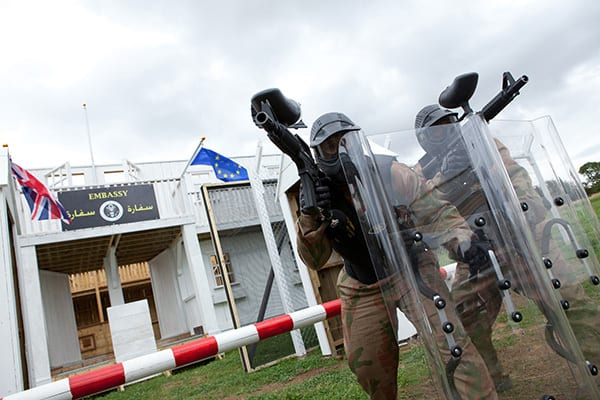 Rations throughout the day are provided back at basecamp with access to a range of snacks and refreshments from one of our shops and sheltered seating areas. Hot food can also be requested and freshly delivered by lunchtime along with free tea and coffee being available all day long.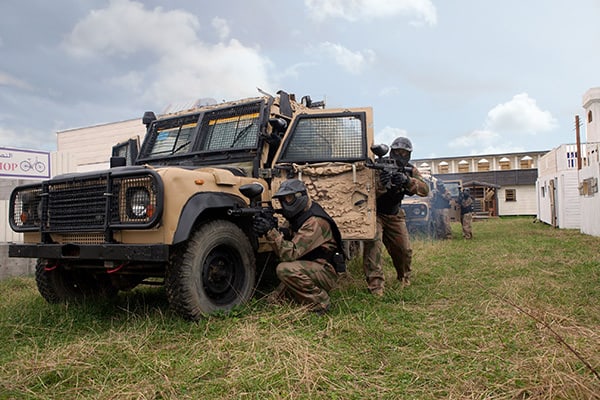 With the release of the Assassins Creed, perhaps being a soldier doesn't appeal and instead you'd like to like to flex those cutthroat skills and discover your origins. Our Egyptian themed game zone Tomb Raider has plenty to offer including pyramids that can be entered from all sides to help you execute the perfect stealth attack.
So you don't have to be indoors to be a gamer! Delta Force Paintball offers exciting game zones and state of the art weaponry that gives you an offline experience like no other.
Book at any one of our 35 UK paintball centres by contacting an event coordinator 24/7 on 0844 477 5115* or for more information and to secure your mission online, you can use our online booking form.