Zone
Siege of Stalingrad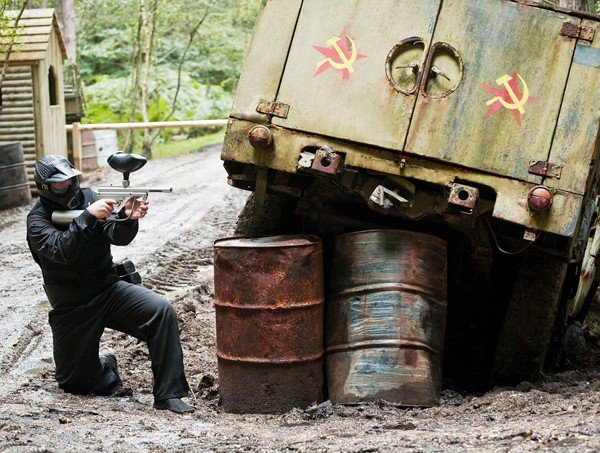 SIEGE OF STALINGRAD Background:
January 13th 1943. After months of heavy bombing from both sides, the once great city of Stalingrad has been reduced to ruins in a bloody and futile war of attrition. Soviet forces have occupied the ruined buildings and abandoned vehicles that litter the city in a bid to fight for control of the city against the relentless axis assault. Your mission is to fight your way through the city remains and reclaim control of the battlefield in a final push to eliminate the enemy. Your orders are to stop at nothing – the course of the war, and thus the fate of the world, rests on your shoulders.
Mission objections:
Months of relentless attack from both sides are yet to create one dominant force in one of the greatest battles in history. This final fight for territory could be the difference between victory and defeat, life and death.
There is a total of four key control points to seize control of. Each control point is signified by a military vehicle and a flag pole. The Soviets must battle to raise their traditional red flag of the Soviet Union; the SS must fight their way through the trenches to raise their recognisable black flag. Two points are awarded per flag that is raised at the end of the 15-minute game.
Both sides are renowned for deadly-accurate marksmanship, so be warned that each player only has one life. Once eliminated, each player must make their way off the playing field and assemble in the designated dead zone.
The boundaries for the game zone are marked with yellow boundary rope. Any player crossing the boundaries and outside the game zone is considered to be eliminated and must then go to the designated dead zone. The dead zone is marked in red and will be indicated to all players at the beginning of the game.
The game will last for 15 minutes with a brief break out on the field before the second round starts. Please ensure you take enough ammunition with you to last for two games as you will not return to the safe area in between the two games.
Once the games have been played with both teams taking turns at being Soviets and the SS, we will return to the safe zone for a longer break prior to playing the next game zone.