FEATURE ARTICLE
BBC Treasure Quest Live at Luton Paintball!
'Six clues, three hours, one mission' is the tag line for the BBC Three Counties Radio interactive
adventure, Treasure Quest Live, hosted regularly by Andy Gelder.
The popular show is brought to life every Sunday between 9am and 12pm, as the radio car explores the very best of
Bedfordshire, Hertfordshire and Buckinghamshire whilst two contestants attempt to unravel the riddles. Aside
from tuning in, listeners are able to track the event live via the online Treasure
Quest Map, which automatically follows the 'clue-hunter' as he or she travels around the three counties
collecting the clues, and also phone-in or text to offer their own solutions.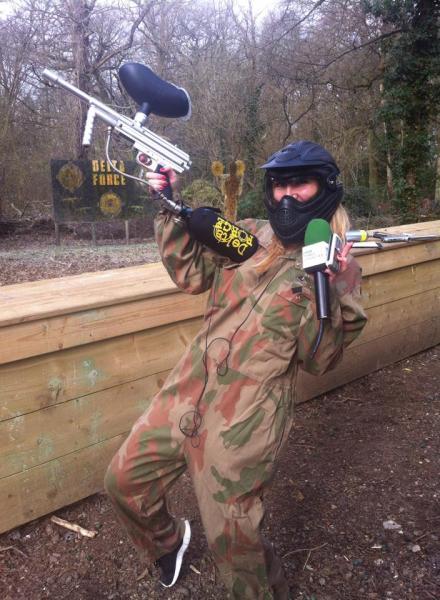 It just so happens that last Sunday happened to feature our very own Luton Paintball Centre in the
midst of the exciting journey, with the team eventually cracking the mystery of the line "Zombies don't come out
at full-moon". This was in reference to the site being situated on Half Moon Lane and hosting the fantastic Zombies Crypt
game zone, a pulsating scenario in which players must survive an undead onslaught whilst transporting a creepy
severed head to the enemy base - chilling stuff!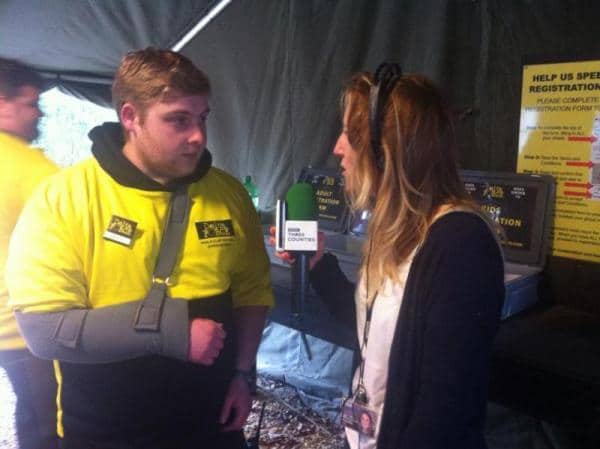 But there was far more in store for Danni the clue-hunter upon arriving at the Delta Force centre than simply
receiving the next clue. In order to carry on the quest, Jason the centre manager informed that Danni had to hit
three targets in the shooting range with 15 paintballs or face a five minute time penalty! Back in the studio,
the team cheered and laughed as she got off to a cracking start, achieving three hits in quick succession before
showboating with one-handed firing! Photos were taken as evidence.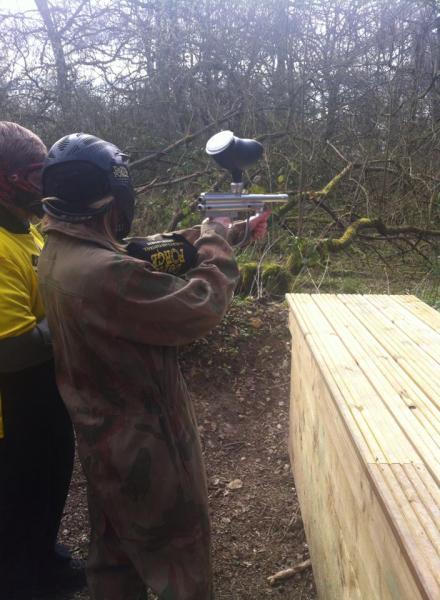 Jason rounded-up the Three Counties Radio visit by explaining how everything runs at the centre, what future
paintballers can expect when they come to play and described the end of the day 'Hunger Games', an awesome
free-for-all that really makes this venue unique! In this epic scenario, players can choose to either team up at
the beginning to increase their chances of survival – although at some point they will have to turn on each
other – or go completely Rambo and take on everybody; either way, for every successful elimination players will
receive the downed enemy's armband and whoever has collected the most at the end wins. How cool does that sound?
We think very!
To book your Luton Paintball Centre
experience, contact our friendly booking team today on 0844 477 5115*