Zone
The Black Pearl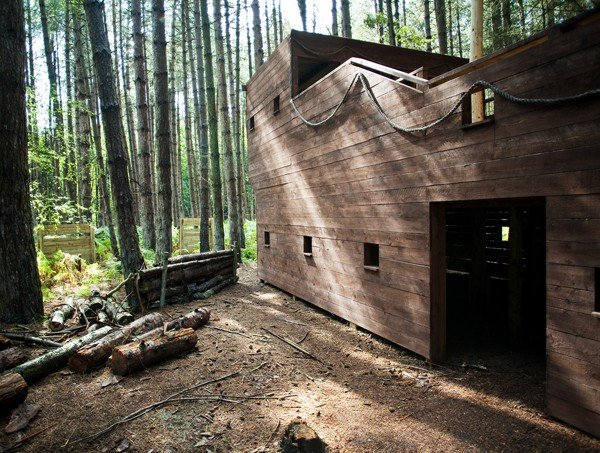 The most wanted man in the Caribbean, Jack Sparrow, and his nefarious band of pirates have arrived into port aboard the legendary Black Pearl seeking plunder and pleasure. This may be the last chance you and your men have got to bring the wanted pirate to justice and there's only one way to stop The Black Pearl from leaving the port – by blowing a hole on the waterline of it's starboard hull using dynamite. You must act fast and stop at nothing. The pirates are on high alert as they patrol the upper level of the Black Pearl and fire at anyone who approaches.
Tip:
Attacking: There are two entrances to the Black Pearl's hull – split your team into two and attack the ship from both sides. Move fast, lay down a constant barrage of covering fire and take advantage of the five minute 'respawn' time. Smoke grenades are also great for providing a wall of smoke so you can successfully gain entrance to the Black Pearl and take control.
Defending: Keep the bomb away from the ship at all costs. Establish who's running with the bomb and keep them pinned down. Once their five minute 'respawn' time is up, they will be a lot less cocky.
This Game Zone is available at:
Hemel Hempstead, North West London Paintball Centre
Maidenhead, Berkshire Paintball Centre
We are 5-Star accredited members of the UKPBA (UK Paintball Association – the governing body of the sport in the UK), and we have full Public Liability Insurance. We look forward to welcoming you at one of our paintball centres for your next paintball event. Book your day out now by visiting the paintball booking page or calling our events team 24 hours a day, 7 days a week on 0203 869 9135.