FEATURE ARTICLE
Newcastle fc star stephen taylor visits delta force
A haven for footballers searching for refreshing downtime or taking part in awesome teambuilding activities, the Newcastle Paintball Centre has garnered a huge following from both local players and those who journey from afar just to get a taste of the action, proving that this venue attracts players from many walks of life. Last weekend, we saw the return of familiar face in these parts – professional footballer Steven Taylor!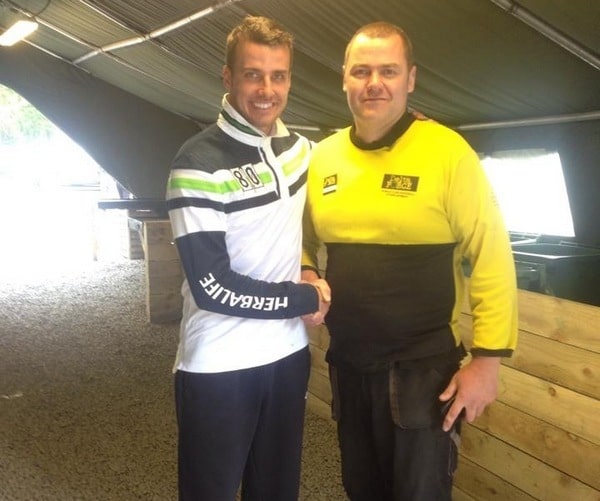 The player has endeared himself to the Newcastle faithful over the years with his heroic displays, having come through the ranks as a youngster at St James' Park and going on to make nearly 200 appearances for the Tyneside club. The versatile defender has had problems with injuries in the past but has always featured in the first team during his club and international career – he's even taken up French to help welcome Newcastle's foreign imports! Safe to say, Steven is a Magpie through-and-through.
Aside from his achievements on the pitch, the defender is also a huge paintball fan – we have welcomed Steven to our Newcastle Paintball Centre on numerous occasions over the years and he is always a class act! Never one to shun a photo, our centre manager Len and the marshals made sure to get plenty of snaps with him before he geared up for a day of epic action out on five expansive paintball battlefields.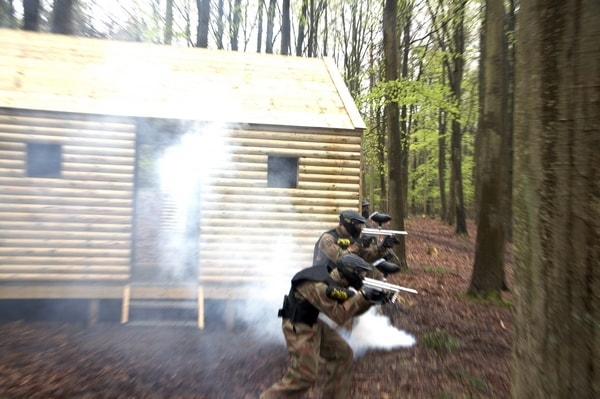 Castle Wallenberg, Vietcong Village, Dawn of the Dead; Newcastle is home to our most recognisable and exciting game zones, awesome arenas that players of all ages and abilities love to experience. Steven proved his paintballing skills are ever improving, eliminating multiple opponents, using our movie-quality props extensively for cover and on numerous occasions stepping up to the plate to complete our challenging missions! He was clearly chuffed with his day out and we look forward to welcoming him back in the near future.