FEATURE ARTICLE
Hemel Hempstead gets the Holby City treatment!
Currently the star of the hit British medical drama Holby City as Ric Griffin, Hugh Quarshie has become an established presence on our screens over the years.
Aside from being a member of the Royal Shakespeare Company, his previous roles in film and television include featuring in Doctor Who and a memorable role as Captain Panaka in Star Wars Episode I: The Phantom Menace. Whilst there are no rules on using the Force in paintball, we hope that for sake of fairness that Hugh restrained from adding any extra accuracy to his son's accuracy whilst looking on from the side-lines!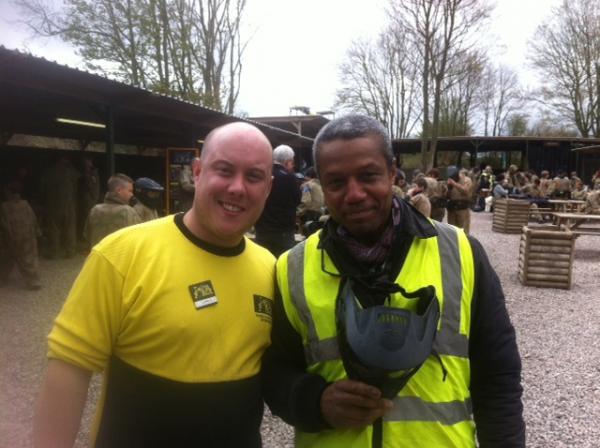 The Ghanian-born British actor visited the
North West London Paintball Centre over the weekend with his family to celebrate his son's 11th birthday. The big occasion called for a venue that would exceed all expectations and the North West London Paintball Centre wasn't going to let Hugh and his family down. With eight exhilarating arenas full of entertaining character and imagination on offer, they couldn't have chosen a location that provides as much choice and scenario variety! Players of all ages visiting for all types of occasions enjoy scaling the breath-taking Black Pearl, rescuing downed airmen in the tense
Black Hawk Down scenario and surviving elimination in Speedball. It's a thrilling ride to the finish that keeps the drama on a knife-edge!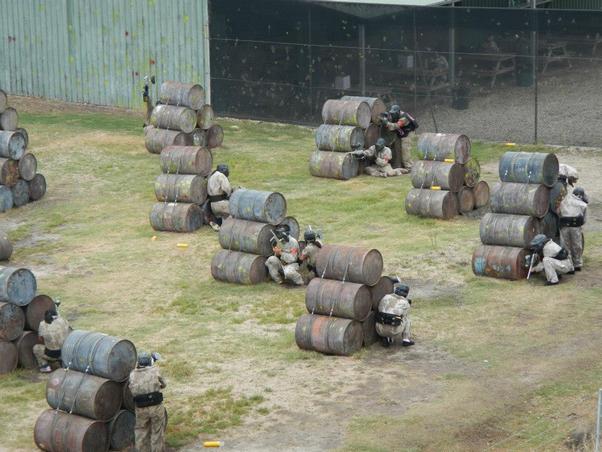 Now that Hugh's son has successfully established himself as a proper paintballing protégé, we would love to see what the rest of the family have in terms of paintballing skills! Having thoroughly enjoyed their visit at the weekend, we look forward to welcoming everyone back in the near future. To book your very own
Delta Force Paintball Hemel Hempstead experience, contact our friendly team today on 0844 477 5115*