FEATURE ARTICLE
Have a scream this Halloween!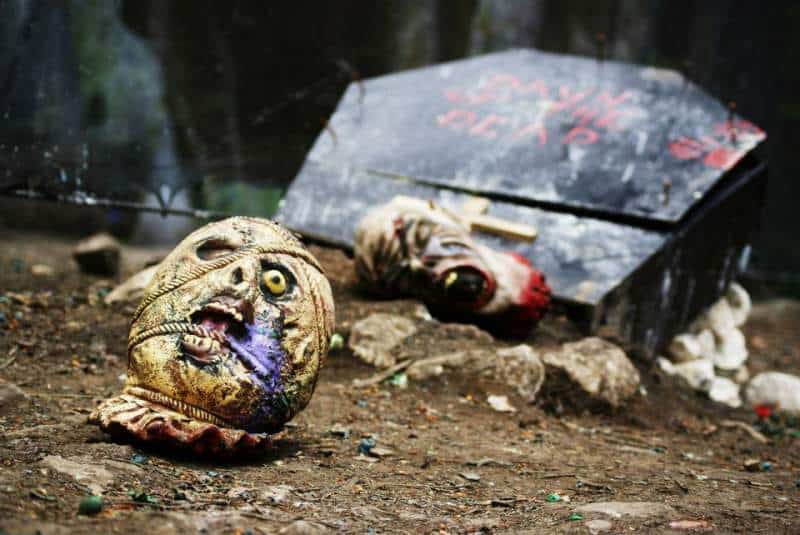 Get set for a hair-raising paintball experience this Halloween at Delta Force Paintball! Our selection of spine-tingling game zones at our 35 national UK paintballing centres will have you hooked. Our terrifying Zombies' Crypt will have guests diving deep into the depths of enemy territory in the search for the Holy Book hidden in the zombie lair. The dark and dangerous Haunted Graveyard will have you needing every ounce of courage to survive as you take cover behind weathered tombstones and anything else that will keep you out of harms way. Take your time and advance slowly through the graveyard but keep an eye out for anything lurking in the shadows.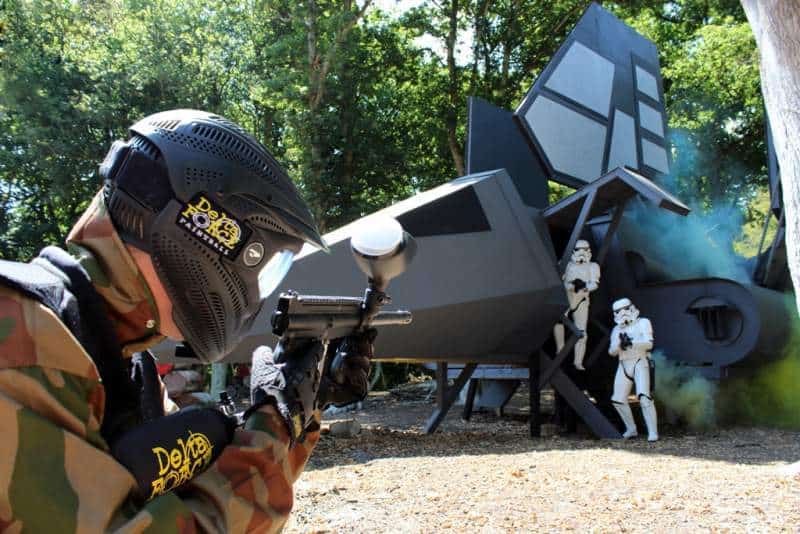 Both of which offer the perfect costume opportunity so why not crank up the tension even more by sporting your best zombie or vampire outfit? Both bloodthirsty costumes are a classic addition to the already terrifying game zones. But hey, who said Halloween had to be spooky? You might want to switch up dark for Darth and sport your best Darth Vader costume as you take charge in Space Warz - our intergalactic mission scenario. Perhaps you want to add a little swagger to the battlefield? Then why not dress up as swash-buckling hero Captain Jack Sparrow and saunter across our Black Pearl game zone.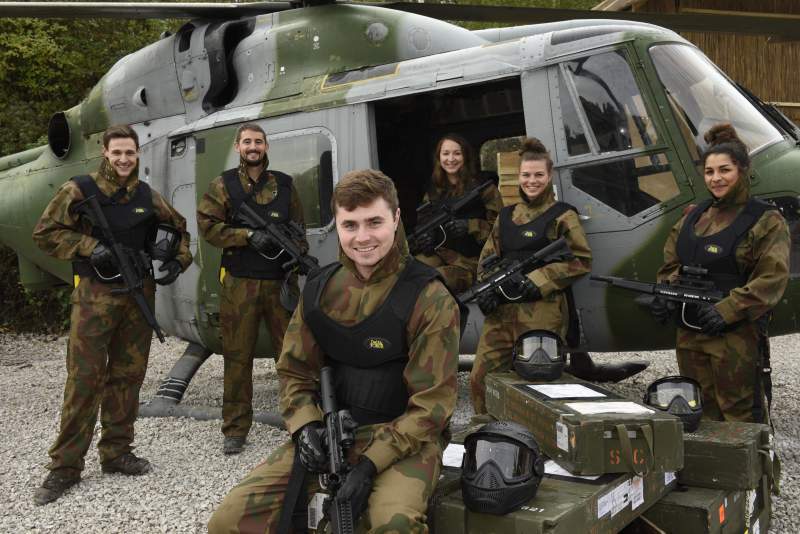 Clothes make a statement, costumes tell a story. What will yours be? For some fun and fang-tastic inspiration, check out our Halloween costume page. Our paintballing days out are a great way to celebrate with friends and family and are held at national paintball centres in the UK. At Halloween what better way to bond with your mates than armed to the teeth with our top of the range paintball equipment as your fend off the enemy attack!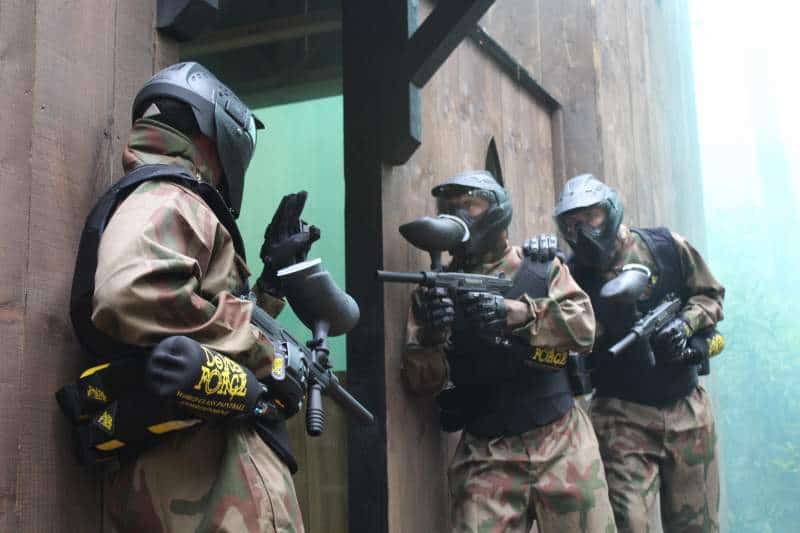 Secure your Halloween event by contacting one of friendly members of staff on 0844 477 5115* Our phone lines are open 24 hours a day, 7 days a week for your convenience, alternatively you can book online.