FEATURE ARTICLE
Get spooked this Halloween with Delta Force Paintball!
What other time of year would it be perfectly normal to see zombies, skeletons and blood curdling vampires lurking down our streets, knocking on our doors and parading their bones on the dancefloor? Which other night could you wear the raunchiest outfit or the boldest of makeup and not be labelled as a cross-dressing weirdo?
HALLOWEEN is almost upon us, and what better way to prepare for the spookiest night of the year than by dressing up and visiting your local Demon... I mean Delta Force... Paintball Centre?
Stuck for costume ideas? Well let us help you!
1. The Zombie
This zazzy zombie number is ideal for tricking bloodthirsty monsters in our Zombies' Crypt game zone.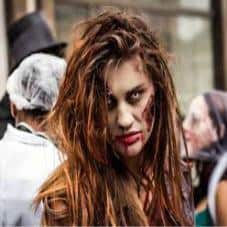 2. The Vampire
Add some bite to your big day with this classic vampire look. Even R-Patz would be proud of this one.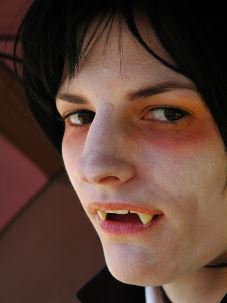 3. Catwoman
This raunchy piece is purrrrfect for lounging around basecamp and taking advantage of the free milk on offer!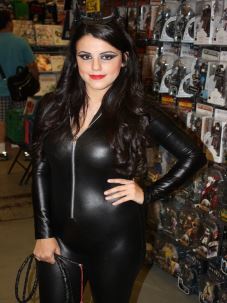 4. Darth Vader
Why not bring your Dad and dress him as big Darth? He is your father after all.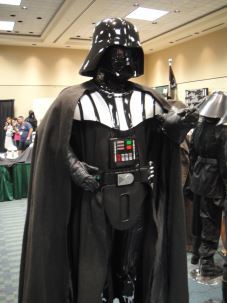 5. Jack Sparrow
Look the part and set sail on the high seas in our Black Pearl game zone. Avast, me hearties!
Our 32 paintball centres offer a host of thrilling game zones, including Zombies' Crypt - where guests must delve into the depths of the undead's lair to retrieve an invaluable holy book. Maybe you'll battle the ghost of Davy Jones in our Pirates of the Caribbean inspired scenario - The Black Pearl?
All guests will be kitted out in our legendary combat suits and US spec goggles, because going into a zombie battle without them would be a bloody nightmare waiting to happen! (Excuse the pun)
Are you ready to put your scariest face on this Halloween?
Secure your Halloween event by simply calling one of our friendly event coordinators on 0844 477 5115* Alternatively you can visit our booking page for more information or to request a callback.