FEATURE ARTICLE
Epic new refurbishment at Nottingham Paintball!
Nottingham, home to the infamous Robin Hood, bowman extraordinaire as he rides through the forest with his band of merry men… Time to fast forward - If you're up for a 21st century adventure armed with the latest semi-automatic paintball gun with your own band of mercenaries, it's time you visit Delta Force Paintball Nottingham. The Kegworth centre has just received an extensive refurbishment to install brand new game zones as well as a decommissioned Lynx helicopter in the basecamp.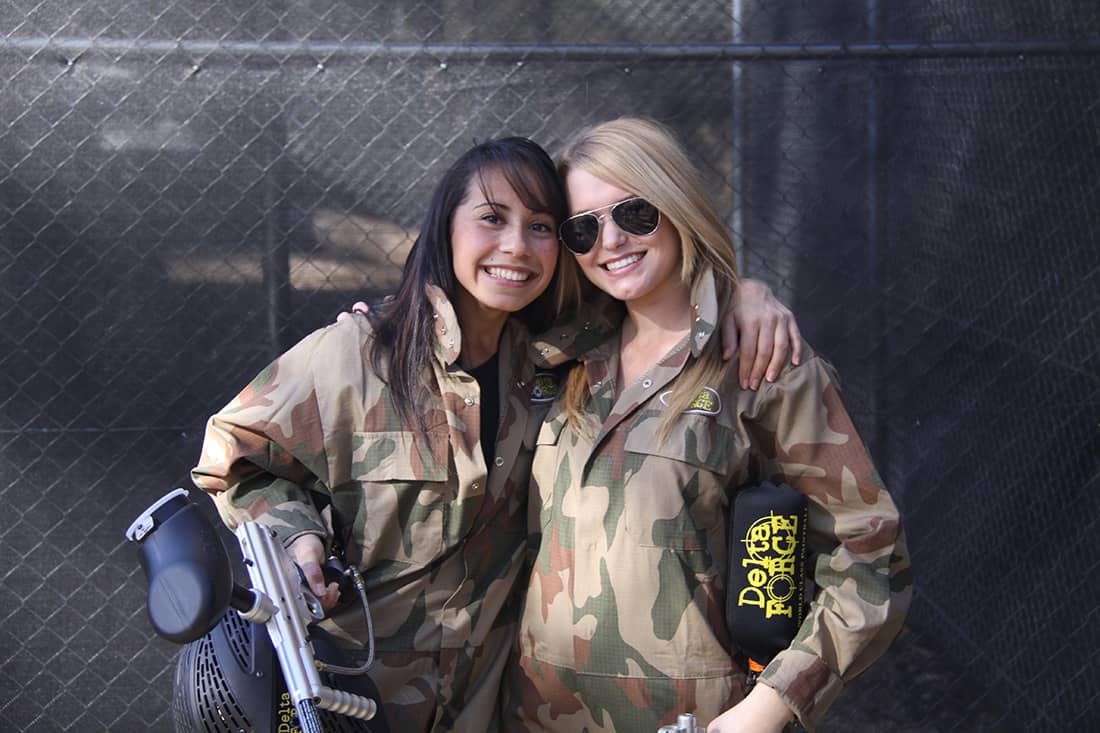 Our new extensive registration area enables a smooth arrival and so we'll have you armed and ready for a full day battle in no time. With its twin Rolls Royce engine and titanium rota, our new Lynx helicopter provides the ultimate backdrop for epic team photos.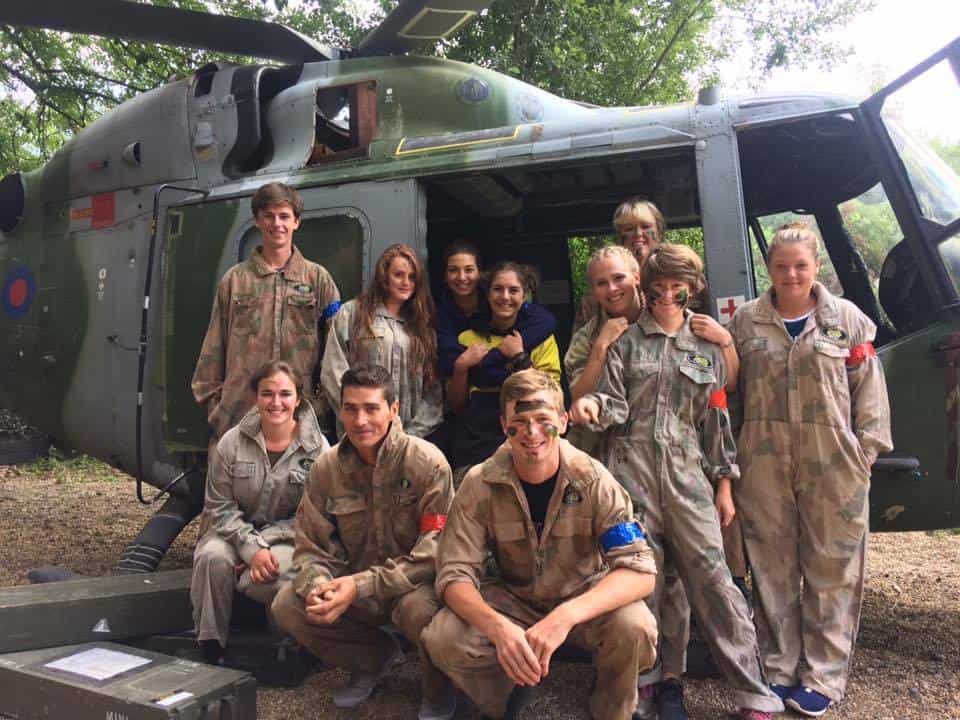 Our popular Tomb Raider game zone has been upgraded and now features extended cover surrounding the central pyramid. You and your teammates will need to work together to navigate past mummy statues to forge your historic victory on the battlefield. Our new Enemy at the Gates scenario features replica tanks and will have your comrades ducking and diving in the attempt to overthrow your opponents.
And now, not only can participants engage in our seven massive game zones but also with a 40ft shop recently installed, players can arm themselves to the teeth with our state of the art weapons and equipment including the awesome range of paintball grenades we have on offer.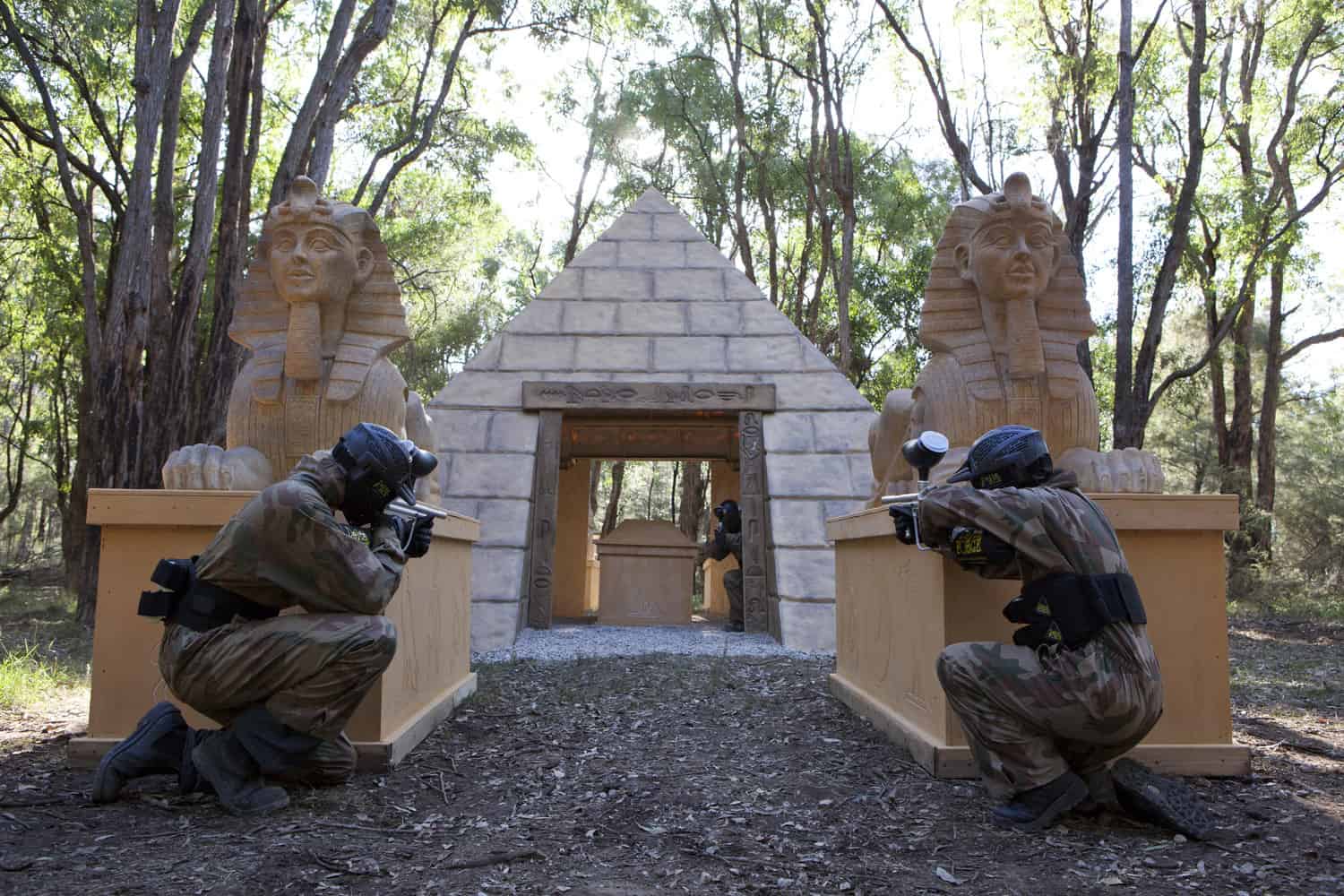 So for anyone seeking to play paintball in Nottingham, the Kegworth centre is definitely the one for you! Conveniently located just off Junction 24 of the M1, you're in for an adventure of a lifetime when you visit the leading paintball centre in the East Midlands.
Book the Nottingham paintball centre now by visiting the paintball booking page or call our events team 24 hours a day, 7 days a week on 0844 477 5115*.