FEATURE ARTICLE
UK Artist DDark films at Upminster Paintball
As a paintball centre we aim to create the most visceral and cinematic backdrops for all our players. So when London artist DDark asked if he could shoot his new single Frontline at the Upminster Paintball Centre, we jumped at the opportunity.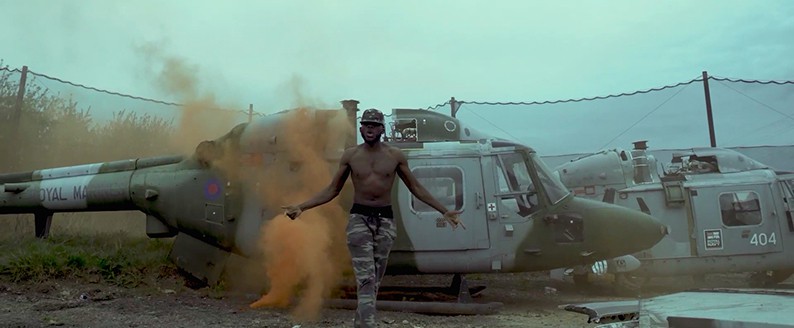 Building up a massive online presence with over 132,000 followers and continuously growing, the video has already wracked up a staggering 17,000 views on YouTube! A familiar favorite with British director Noel Clarke, DDark has featured on both his films Legacy and the UK's number one box office movie Brotherhood. So it comes as no surprise to see the movie-like quality of his latest single.
Striding across the camp, the artist from Hackney adds an ominous feel to our London Paintball Centre whilst director Chas Appetti skilfully directs the clip, complete with slow motion scenes and captures our remarkable props including military Lynx helicopters located at the centre.

At Delta Force Paintball we're always keen to see our grenades in action so it was exciting to see DDark using our smoke grenades to full effect, adding to the already cool scene created. So if you want a similar effect on your next day out with us, adults can purchase our full range of grenades accessible to our Upminster centre and can be bought on the day.
With a handful of features under his belt, headline shows and frequent radio play, we predict nothing but good things for DDark and he is a welcome addition to the list of artists featured here at Delta Force Paintball. If you would like more information about visiting Delta Force Paintball or using one of our centres for filming, contact a friendly event coordinator on 0844 477 5115* or you can request a call back.