FEATURE ARTICLE
School paintball excursions at Delta Force Paintball
Organising any kind of outdoor event for school children can be a daunting task. If you're looking for an activity that's inclusive for all participants, represents great value and is entertaining for children, then choose Delta Force Paintball. We have over 35 paintball venues conveniently located across the UK that regularly host full day paintball events for Schools throughout the year we have built up an excellent reputation for providing an inclusive and fun-filled day out for students aged 8 years and up.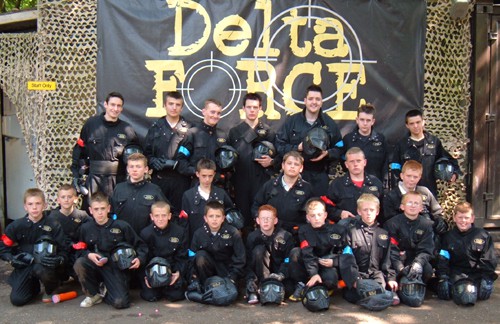 We have a range of paintball packages available starting from £14.99 per person meaning we are the first choice for many Academies, independent schools and comprehensives large and small up and down the country. Our full day paintball events are structured from 9:15am until approximately 4pm, which takes the pressure off teachers as the days are arranged from start to finish, allowing you to take part in the games as well!
At Delta Force Paintball safety is our number one priority with two fully trained staff per team to provide guidance and tips during the games. Furthermore, our standard issue safety paintball equipment comprising 360-degree head protection goggles, body armour and padded combat suits is far superior to the usual goggles and overalls you receive at other UK paintball centres. We also have full Public liability insurance and have been rated 5 stars for health and safety and customer service practices by the UKPBA, the governing body of the sport in the UK.
Paintball days out are a great way to improve confidence and communication skills amongst peers. With themed game-zones including the popular Zombies' Crypt, Tomb Raider, Counter Strike and Space Warz, children have multiple opportunities to get involved and work alongside fellow students to improve communication skills and bond with their peers. After 12 games over the course of the day, there is an awards ceremony where heroic acts are rewarded.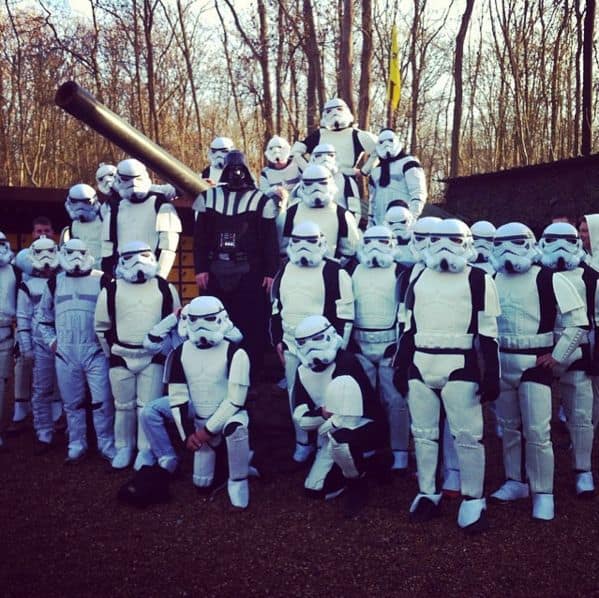 Our event coordinators are available to answer any queries you may have about tailoring paintball packages and timing to suit your needs. Contact us 24/7 on 0844 477 5115* or you can request a call back.