FEATURE ARTICLE
May the fourth be with you at Delta Force Paintball
In celebration of the universally celebrated Star Wars day, Delta Force Paintball offers fans the opportunity to get their fix and enjoy a day in the great outdoors at the same time. The Cobham Paintball Centre features it's very own The Last Jedi-inspired paintball game zone, Space Warz. Fans of the iconic series flock to this centre (often in storm trooper gear) each week in order to get their fix of the franchise.
The Space Warz game zone at Delta Force Paintball features themed props to ensure an immersive experience for all players. Practice your Jedi moves and fancy footwork as you advance past the blast doors and gain possession of the Imperial Shuttle. You may find yourself surrounded by enemy fire from ground troops and strategically placed Scout Walkers but communication with your teammates will give you the upper hand in this intergalactic battle.
Delta Force Paintball aims to give all players aged 8+ years a 5 star experience from the quality of the equipment available to the high-level customer service you can expect when you enjoy a day out with us. At all 35 UK paintball centres we offer intricately themed mission scenarios designed to thrill and entertain players, no matter what the occasion.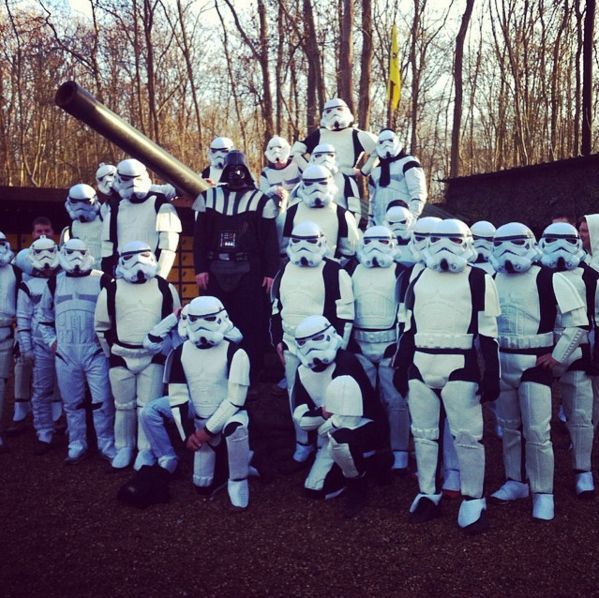 If you want to head into battle and pit your wits against the dark side, we recommend booking 2 weeks' in advance. Our friendly event coordinators are available 24/7 on 0844 477 5115** or alternatively you can request a call back.
Until then, May the Fourth be with you!