FEATURE ARTICLE
Half Term UK Paintball
Make the most of this half term and book a paintball day out for the kids at Delta Force Paintball. Forget days spent on the couch with video games and mobile phones; get your young charges out in the great outdoors spending quality time with friends and family with a day out at Delta Force Paintball. With 36 national locations throughout the UK, there is a world-class paintball venue near you.
Our themed paintball games zones are a sure-fire way to thrill and excite players over the course of a full day. Players as young as 8 years face mission scenarios that have been expertly designed with Hollywood movie-sets in mind. Our Zombies' Crypt field features a spooky Crypt surrounded by seemingly abandoned tombstones – it's up to you and your teammates to eliminate the evil zombie hordes that threaten to take over. In Counter Strike, the hours spent playing video games will come in handy when coordinating an attack to take control of key bunkers and win the game.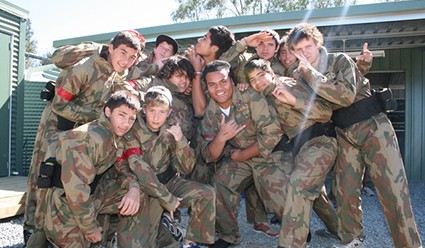 Your kids will love a day spent emulating their favourite action hero, and you will enjoy a restful evening once they return with energy levels satisfied. Delta Force Paintball offers specialized mini paintball events for children aged 8-10 years that utilises lighter equipment, whilst our regular paintball events are a great day out for kids and big kids alike.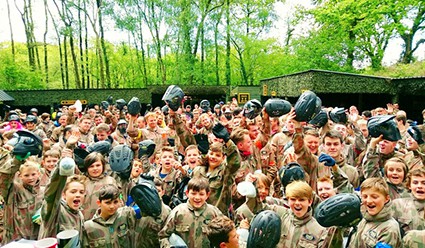 Our UK paintballing centres are open throughout the year with demand for full day paintball experienced increasing during the half term period. Our friendly event co-ordinators are available 24/7 on 0844 477 5115* to check availability at your nearest centre and to help plan your half term adventure at Delta Force Paintball.