FEATURE ARTICLE
Game Zone In Focus: Tomb Raider
With Swedish actress Alicia Vikander breathing new life into the Tomb Raider franchise, here at Delta Force Paintball, we offer players the tools to explore their inner adventurer.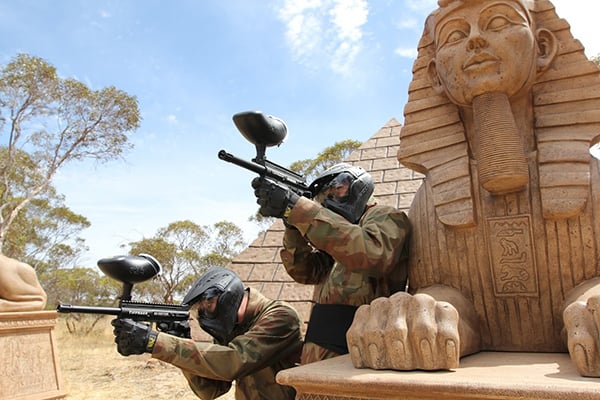 Our Tomb Raider game zone is not only a fan favourite but features a twenty-foot-high ancient stone pyramid surrounded by giant sphinx statues. These amazing props have been custom made by those that bring you the best-looking props on set and around the most exciting theme parks. The pyramids are so large in fact, they can be seen as you fly into Glasgow Airport from our award winning West Glasgow Paintball Centre. Everything at Delta Force is bespoke and unique, ensuring you experience a world class day out!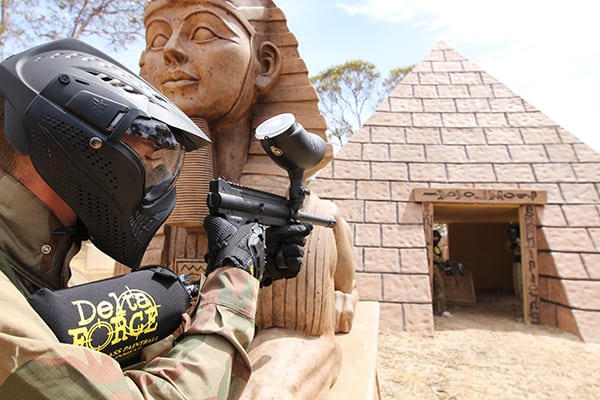 Not only do the props look cool but the nail-biting mission scenario will have you gripped as you trek deep into the heart of the Amazonian jungle. You have been assigned to look for a sacred amulet that lies deep within the catacombs of the pyramids. If in the wrong hands, the results could be catastrophic and so up to you to secure the fate of humanity, Hollywood here we come!
Similarly to Zombies' Crypt, this requires speed, teamwork and tactics to outsmart the opposition. The aim of the game is to acquire the amulet hidden deep within the pyramid and return it back to base in order to claim victory.The pyramid can be entered from all sides so we advise seizing hold of the amulet and surrounding the pyramid as quickly as you can before the opposition arrive.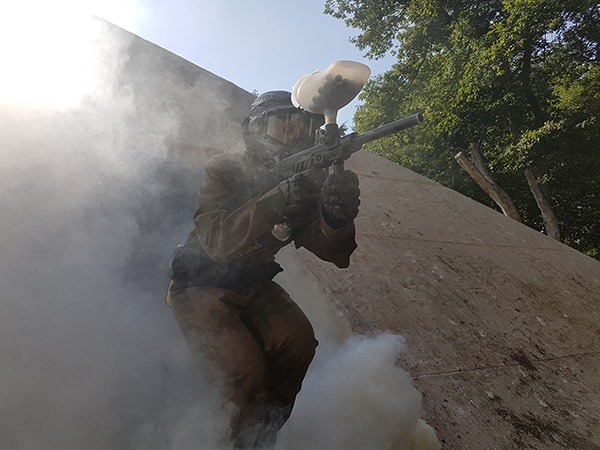 If you want to make it a real cinematic experience then don't forget you can check out our list of awesome rifle upgrades and pyrotechnics available at basecamp along with paintballs that can be bought as you go.
For more information on booking our Tomb Raider game zone or any of the themed game zones at Delta Force Paintball centres, contact an event coordinator on 0844 477 5115* or use our online booking form.