FEATURE ARTICLE
Paintball UK game zone in focus: Jet Hijack
BREAKING - International terrorists have hijacked flight DF777.
Fortunately, counter-terrorist forces have arrived at the scene and the plane has remained grounded. Armoured Personnel Carriers and expertly trained counter-terrorist operatives surround the plane but the hijackers and an unknown number of hostages remain onboard the plane. No demands have been made as of yet but orders have just come in from the top – you and your unit must storm the aircraft immediately and free the hostages before it's too late.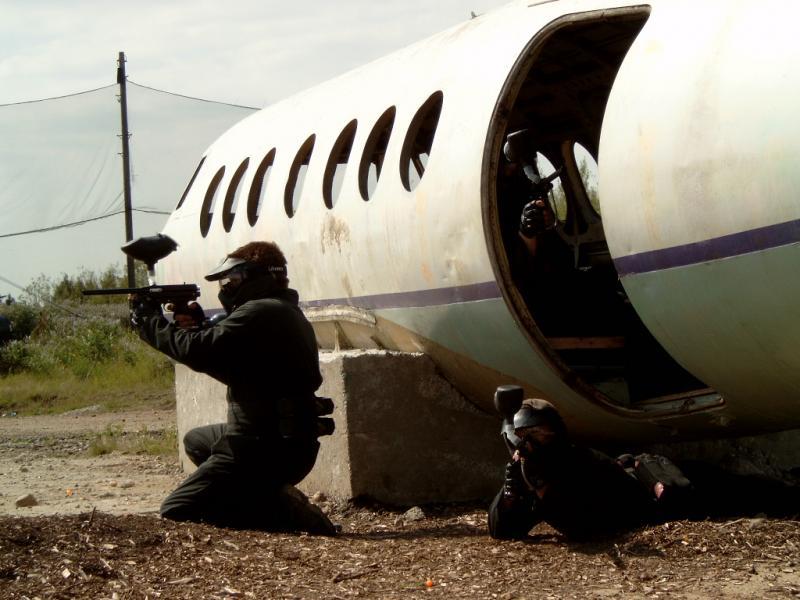 Flight DF777 – Jet Hijack is another scenario paintball game zone unique to Delta Force Paintball. Although Flight DF777 only features at a handful of Delta Force centres across the country, as the game zone is normally set in open ground, it remains one of the most popular Delta Force game zones mainly due to the variety it offers. Flight DF777 varies hugely from centre to centre but they all consist of a huge plane in the centre of the field surrounded by APC's, a flight control tower at one end of the field and a variety of cover throughout the field.
As a game zone, Flight DF777 offers so much variety that it's impossible to say which game rules are most commonly played. More often than not a variation of the 'Escort the VIP' game rules are played in which one team nominates a player to act as the VIP throughout the duration of the game and must escort him or her from one part of the game zone to another in order to win the game. The attacking team can win the game by either assassinating the VIP or preventing the VIP from reaching his or her destination by the end of the ten minute round.

One of the many reasons why Delta Force Paintball cater for over 500,000 players a year in the UK alone is because of the sheer variety that we offer in our game zones. Delta Force invests a lot of money and care into building and updating our signature paintball game zones to give our customers the best paintball experience imaginable.